Wyoming has plenty of involvement in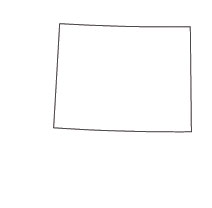 its automotive field. There is a fair amount of automobile organizations in the state of Wyoming. Those include classic car clubs, as well as a street rod association. Car enthusiasts have an abundance of options to choose from and the state also plays host to several auto shows on an annual basis. Auto clubs popped up more than a half century ago in Wyoming and remain throughout the state to this very day. Wyoming is also one of the few states that features an 80-mph speed limit on some of its highways. There is something for all automobile lovers in Wyoming and it is also a very good paying state for auto mechanics.
Wyoming Auto Mechanic Education
The education of an auto mechanic is an important part of being able to conduct auto repair on a professional level. This type of education builds a foundation of knowledge that auto mechanics will use every day in the industry. There are different educational routes auto mechanics can take, each of which varies in length. Certificate programs typically last one year, although some have been known to extend beyond that. Associate Degree options take two years and result in the awarding of an actual college degree.
Both of those educational options will prepare auto mechanics for what they will encounter in an auto repair shop. Students learn from traditional teaching, in addition to auto repair instruction in an actual work bay. This combination of training is available throughout the state of Wyoming and here are some schools that feature their own Automotive Technology programs.
Western Wyoming Community College
There are two certificate programs, as well as an Associate Degree offered in Automotive Technology at Western Wyoming.
2500 College Dr.
Rock Springs, WY 82901
Phone: (307) 382-1600
WyoTech
The Automotive Technology program at WyoTech is offered at both the Blairsville and Laramie campuses.
Blairsville Campus
500 Innovation Drive
Blairsville, PA 15717
Phone: (724) 459-9500

Laramie Campus
1889 Venture Drive
Laramie, WY 82070
Phone: (307) 742-3776
Central Wyoming College
There are Associate Degree and Certificate programs under the Auto Technology moniker at Central Wyoming College.
2660 Peck Ave
Riverton, WY 82501
Phone: (307) 855-2000
Laramie County Community College
The Automotive Technology Program at Laramie features two diploma options, in addition to an Associate Degree of Applied Science.
1400 E. College Drive
Cheyenne, WY 82007
Phone: (307) 778-5222
Casper College
An Associate Degree of Applied Science or a Certificate in Automotive Technology can be earned by students at Casper College.
125 College Drive
Casper, Wyoming 82601
Phone: 307-268-2100
Auto Mechanic Work Experience in Wyoming
Work experience for auto mechanics is essential in improving their skill and knowledge level. It is also important to bolster their standing as certifications issued by the ASE come with a work experience requirement. On-the-job learning is a mainstay for auto mechanics as repair issues of all kinds present themselves on a daily basis. Dealing with unique issues on all different brands of vehicles provides a broader level of understanding. Work experience is also the next step after completing an auto mechanic education. There is an abundance of workplaces for new auto mechanics to choose from in Wyoming and here is a look at some possible landing spots.
Wisconsin EPA 609-Refrigerant Certification
The right to work on a motor vehicle air conditioner (MVAC) unit comes with earning a certification that was created by the EPA (Environmental Protection Agency). A 609-refrigerant certification is issued to auto mechanics who achieve a passing score of 84% or better on the exam. This will allow auto mechanics to conduct all kinds of MVAC repair and service, while also permitting them to purchase small quantities of regulated refrigerants. Preparation for this exam can be done through a training program, which can be completed at home. This exam is offered online and here are a few 609-refrigerant certification training programs that auto mechanics can use to be fully prepared for that test.
ESCO Institute
P.O. Box 521
Mount Prospect, IL 60056
Phone: (847) 253-2220
Wisconsin ASE Certifications
There are more than 40 certification auto mechanics can achieve by meeting the standards set forth by the National Institute for Automotive Service Excellence (ASE). This organization has become a highly-respected and widely recognized name in the auto repair industry. Many auto repair shop owners look highly upon mechanics who have one or multiple ASE certifications. Certification exams have to be passed to earn this distinction and auto mechanics must pre-qualify to take the exams. Multiple accumulations in the same test series can translate into master status for an auto mechanic. Many vehicle owners feel more comfortable trusting auto mechanics who are ASE certified. Auto mechanics who are interested in learning more about ASE certifications can look into any of the following categories:
Auto Maintenance and Light Repair Certification Test (G1)
Automobile & Light Truck Certification Tests (A Series)
Collision Repair & Refinish Certification Tests (B Series)
Damage Analysis & Estimating Certification Test (B6)
Automobile Service Consultant Certification Test (C1)
Truck Equipment Certification Tests (E Series)
Alternate Fuels Certification Test (F1)
Transit Bus Certification Tests (H Series)
Advanced Engine Performance Specialist Certification Test (L1)
Electronic Diesel Engine Diagnosis Specialist Certification Test (L2)
Light Duty Hybrid/Electric Vehicle Specialist Test (L3)
Engine Machinist Certification Tests (M Series)
Parts Specialist Certification Tests (P Series)
School Bus Certification Tests (S Series)
Medium-Heavy Truck Certification Tests (T Series)
Undercar Specialist Exhaust Systems Test (X1)
The procedure for taking an ASE certification exam involves visiting an official test center. These are the only locations where ASE examinations are administered. Auto mechanics must set a test date in advance after meeting all the work experience requirements. Wyoming has a host of official ASE test centers located within the state and here is a look at some of them:
Test Center #7456
Prometric Satellite Center
WyoTech - Laramie
1889 Venture Drive
Laramie, Wyoming 82070
(307) 755-2150
Test Center #7547
ETS – University of Wyoming
University of Wyoming Testing Center
Knight Hall Basement, Room 4
13th & Ivinson
Laramie, Wyoming 82071
(307) 766-2188
Test Center #5000
Casper - Werner Court
951 Werner Ct.
Suite 285
Casper, Wyoming 82601-1309
(307) 472-0030
Test Center #7458
Prometric Satellite Center
Gillette College
300 West Sinclair
Gillette, Wyoming 82718
(307) 686-0254   Ext 1455
Test Center #7423
Prometric Satellite Center
Sheridan College
3059 S. Coffeen Ave
Sheridan, Wyoming 82801
(307) 674-6446
Manufacturer Certification Training in Wyoming
A manufacturer certification has the potential to provide an auto mechanic with a job position for an extended amount of years. Dealerships and service centers that cater to the repair of vehicles from one manufacturer place a premium on auto mechanics who have acquired this specialization. Those dealerships and service centers are also likely to stay in business for the long term, which helps with job security. Auto mechanics seeking out employment in this capacity can earn a manufacturer certification from various colleges and technical institutes. Car manufacturing companies have established their own training programs, which are offered at select schools throughout the country. These programs offer instruction on the repair of vehicles from companies like Ford, Toyota, Chrysler, BMW and more. Wyoming is not home to any manufacturer certification programs, although here is a look at some that are offered within the United States:
Honda PACT Program
Throughout the United States, there 28 institutions that feature this training program, which offers instruction on Honda vehicles.
Ford Asset Program
Students who enroll in a Ford Asset program are taught the finer points of auto repair on all Ford vehicles.
Toyota T-Ten Program
The T-Ten program instructs students on the repair of Toyota vehicles, as well as vehicles under the Lexus brand.
Kia National Training Center
Located in West Point, Georgia, this training center is where auto mechanics convene to learn all about the repair and service of Kia vehicles.
Wyoming Auto Mechanic Salary
The U.S. Bureau of Labor Statistics reported that the median salary of an auto mechanic in Wyoming is $41,900 per year. There is also the opportunity to earn significantly more than that amount. The BLS reported that the top 10% of Wyoming auto mechanics earn a salary of $68,890 per year. Wyoming does not have the largest population of auto mechanics, although they are spread throughout the state. Salaries differ by location, while the individual credentials of a Wyoming auto mechanic also factor into the overall pay rate. Here is a look around the state at the different median and top salaries by location.
Cheyenne
Top 10% Salary: $79,360 ($38.15 per hr)
Median Salary: $38,470 ($18.50 per hr)
Casper
Top 10% Salary: $61,670 ($29.65 per hr)
Median Salary: $38,470 ($18.50 per hr)
Southwestern Wyoming
Top 10% Salary: $73,760 ($35.46 per hr)
Median Salary: $45,430 ($21.84 per hr)
Northwestern Wyoming
Top 10% Salary: $60,860 ($29.26 per hr)
Median Salary: $42,880 ($20.62 per hr)