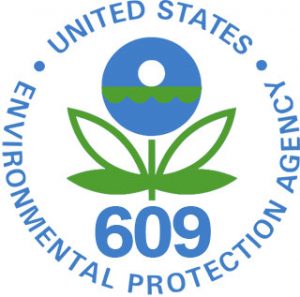 Becoming an auto mechanic requires very specific training and those who enter this profession are not usually certified to work on every aspect of a vehicle. For example, auto mechanics must be certified to work on vehicle air conditioners, also called MVAC (Motor Vehicle Air Conditioning) units. Handling the refrigerant used in an MVAC unit takes a special kind of knowledge, skill and care. In order for automotive technicians to handle refrigerant and to work on MVAC units, they must earn a certification which is known as a Section-609 Certificate. This refers to Section 609 of the Clean Air Act, which was created to set the standard of service for MVAC units.
Steps to Earning a Section-609 Certification
The path to earning a Section-609 Certification is not as extensive as other automotive certifications. Candidates can follow five easy steps, which will enable them to begin servicing MVAC units.
Find a Section-609 Certification Training Program

Register and begin classes or at-home study

Take Section-609 examination

Earn a passing score

Receive credentials
The Clean Air Act was first established in 1992 by the Environmental Protection Agency (EPA). Within this Act, there was a section labeled 609, which ensured auto mechanics were required to safely handle refrigerant in the process of working on motor vehicle air conditioning units. Violating Section 609 of the Clean Air Act can result in both fines and penalties. Obtaining a Section-609 Certification allows auto mechanics to work on MVAC units in the following vehicles:
Passenger cars
Buses
Trucks
Off-road vehicles
---
Find a Section-609 Certification Training Program

Earning a Section-609 Certification involves the final step of sitting down and passing an examination. There is a need to complete the test issued by the program, of your choosing which has been certified by the EPA. These programs are typically available through a variety of organizations specializing in automotive training and mainstream engineering. Training materials will be provided and the individual must complete an examination while earning a passing score.
A Section-609 training program is designed with the goal of covering all the essentials involved with MVAC repair. These essentials include MVAC refrigerant recovery, and recycling, as well as charging equipment. The procedures involved with the Section 609 regulatory requirements are also covered. Organizations who offer these programs typically do not require actual in-class instruction. Study materials are issued and at-home study is recommended before taking the exam. However, there are some programs that do offer training classes. Training programs are offered by technical institutes, automotive businesses and some post-secondary schools.
Through the years, the intricacies of MVAC units have been continually upgraded. Advancements in technology have changed the way that this type of work has been done, particularly over the last couple of decades. For that reason, training programs have expanded their individual programs in order to keep pace with changes in the following areas:
Service equipment
Technology
Service procedures
Alternative types of refrigerant
MVAC tools
Regulatory requirements
The EPA also mandates that Section-609 certification programs incorporate updates to their programs. This is done on a periodic basis to adapt to the new and innovative conditions surrounding the MVAC functionality. The EPA will review the submitted upgrades of a training program and then decide on whether or not that program will be able to maintain its credentialing.
---
Section-609 Certification Exam

Earning a certification requires a passing score on the Section-609 exam. This is exam is of the open book variety and generally a passing score of 84% is required. There are a varied number of questions, meaning that even a limited number of wrong answers will result in a failing grade. Upon earning a passing score, individuals will be issued a wall certificate, as well as a wallet-sized ID card. A renewal test is not required as auto mechanics may use this certification for the duration of their careers. Passing this exam will provide auto mechanics with the following privileges.
The right to provide automotive service to AC systems on motor vehicles. Auto mechanics are not permitted to service MVAC units without passing this exam and earning a credential.
The ability to buy smaller-sized containers of regulated refrigerants. That means containers that weigh under 20 pounds. The sale and distribution of refrigerant adheres to strict guidelines.
Technicians will be able to provide repair or service to CFC-12, HFC-134a, CO², HFC-152a, or HFO-1234yf.
Certified Section-609 Equipment
A Section-609 Certification allows auto mechanics to work with the equipment that is very specific to repairing motor vehicle AC units. This equipment has received EPA approval and passed the required safety tests. Tools and equipment used by auto mechanics have passed standards set by Intertek EXIT and Underwriters Laboratory. These two organizations are the only one that provides independent standard testing that certifies equipment used in the handling of refrigerant. Here is a look at some of the categories of certified equipment:
CFC-12 recover/recycle equipment
CFC-12 recover-only equipment
CFC-12 and HFC-134a recover/recycle equipment
HFC-134a recover/recycle equipment
HFC-134a recover-only equipment
HFC-134a recover/recycle/recharge
The Society of Automotive Engineers (SAE) has also put together a comprehensive database of certified MVAC servicing equipment. This allows auto mechanics to identify what equipment is and is not certified for use.
Section-609 Service Practices

The EPA also recommends service practices for auto mechanics who service MVACs. These services are intended to benefit the environment while also improving energy efficiency. Those who become certified will be expected to uphold the following service practices.
Fixing leaks as opposed to just topping off the unit with more refrigerant. • Adding the right amount of refrigerant and being aware that too much could damage the system.
No mixing of refrigerants because a specific type is used in AC units and it is not interchangeable with other refrigerant types.
Mechanics should be aware of the packaging of refrigerant in order to prevent contamination.
Safety equipment should always be utilized, and the work area should always be adequately ventilated.
---
Using a Section-609 Certification

One of the greatest benefits of earning a Section-609 certification is that it will increase your job prospects. Auto repair businesses are rarely going to seek out new auto mechanics who cannot service MVAC units. Therefore, adding this certification provides a very necessary skill to an auto mechanic's resume. Earning a certification will ensure that an auto mechanic is capable of the following duties:
Identify refrigerants

The EPA has instituted a requirement for labeling whenever vehicles are retrofitted from R-12. This also includes putting on a new label that denotes a label identifying the new refrigerant.

Recordkeeping

A automotive service business that provides MVAC service keeps detailed records the exact facilities where recovered refrigerant is sent.

Disposal of refrigerants

Any recovered refrigerant must be disposed by following EPA guidelines. Use of the approved equipment is also required in this process as safe disposal remains a top priority of the Clean Air Act.

Recovery of refrigerants

Once refrigerant is recovered, it should not be recycled as the EPA disallows auto mechanics to blend refrigerants as a type of substitute.
---
Benefits of an Section-609 Certification

The first and most obvious benefit of a Section-609 Certification is that it adds value to an auto mechanic's skillset. Being certified to work on MVAC units shows auto mechanics to be held in a higher regard, particularly when it comes to the hiring process. Auto repair shops are required to show valid proof of auto mechanics who hold a Section-609 certification. Some auto repair shops even make it mandatory for their auto mechanics to be Section-609 certified.
Another benefit is the safety factor. Any mishandling of refrigerant could prove to be a tremendous health hazard. This also applies to the disposal of refrigerant as mishandling could lead to significant problems for the environment. There is an additional effect on the ozone layer, which is impacted by the handling of refrigerants because of contaminants that could be released into the atmosphere.