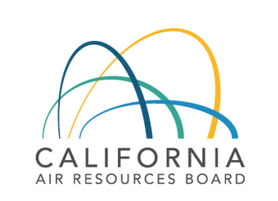 CARB is an important component for all auto mechanics to know as it plays a major role in everyday auto repair. CARB started in California, which is the only state that has been granted permission to set its own emissions standards. The Environmental Protection Agency allowed this exception because of the unique challenges California faces in terms of pollution. This applies to vehicles and fuels as well. The California Air Resources Board, also referred to as CARB, is a 16-member committee of experts. Their main ongoing task is to reduce air pollution and protect public health.
While CARB has set forth the emissions standards for the state of California, these standards may also apply to other states who choose to use CARB standards as opposed to federal ones. However, no other state can set its own standards the same way California has done. The state of California is stricter with its emissions standards, setting a high bar for other states to follow. This is very relevant to the auto repair industry because it involves emissions.
---
CARB and Auto Repair Shops
---
CARB regulates emissions checks and testing within auto repair shops. This is done by issuing rules that shop operators must comply with when conducting emissions testing. Auto repair shops also need to be licensed to conduct smog and emissions checks. There are continual adjustments to CARB's rules and regulations. As technology and research expand, so does the specifics involving CARB's initiatives. Auto mechanics should always be aware of a shop's licenses and procedures when it comes to emissions.
CARB is at the forefront of new and innovative methods of reducing air pollution. In the state of California, every vehicle on the road is required to pass a smog test. That is one major reason why other states have adopted these standards as it is a stringent way of protecting the ozone and limiting harmful greenhouse gas emissions.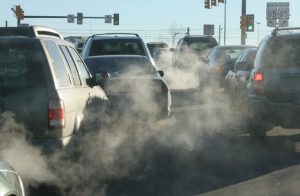 The Smog Check Program is one that is used by many auto repair shops and has reduced air pollutants at a significant rate. This is a derivative of CARB's efforts to reduce air pollution that is a result of emissions. When conducting smog checks or emissions testing, auto repair shops are required to follow protocol that was pioneered by CARB.
---
CARB and Tire Pressure Checks
CARB introduced the initiative that requires all automotive service centers check the tires on a customer's vehicle and inflate them to the pressure level recommended by the manufacturer. This applies to all cars that are brought in for service. It is irrelevant if the service has nothing to do with the car's tires. This tire check is done in an effort to reduce greenhouse gas emissions that are a result of driving with under-inflated tires. This causes the engine to work harder and use more fuel.
The state-mandated tire inflation requirement applies to any establishment that conducts automotive maintenance and repair. However, this does not apply to auto body shops, auto glass installers, and retailers of auto parts. States who follow the CARB guidelines may run into gray areas when it comes to extreme hot or cold weather as both affect tires differently. When conducting tire pressure checks, auto mechanics must follow these procedures:
Document completion of tire inflation on customer invoice
Conduct tire pressure checks with gauge with error no greater than 2 pounds/psi
Keep tire inflation reference publication on premises
Hold all copies of service invoices for a three-year minimum
---
Become a Certified Smog Repair Technician
Mechanics who are interested in adding to their overall skillset and enhancing their resume may choose to obtain a smog technician certification. This credential can lead to higher pay rates as well as more job opportunities. Most states mandate some form of emissions testing in an effort to decrease air pollution. CARB has made California's emissions testing some of the strictest in the entire country.
Each state has its own regulations for certifying smog check technicians and those states, who use CARB, see all of its policies strictly enforced. When a mechanic earns a smog check repair certification, it means that mechanic is permitted to perform repair service on a vehicle that has failed a smog or emissions inspection.
There are a number of automotive training programs that offer smog and emissions repair certifications. The time frame for completion of this certification differs among each individual program, although some last as long as a year in duration. In order to earn that distinction, several ASE certifications must be earned, along with an Associate Degree in automotive technology. There is also a work experience quota to meet. Once a certification is earned, there is a renewal process that covers recertification.
---
On Board Diagnostics
The on-board diagnostic system that recognizes problems and activates the 'Check Engine Light' was actually invented by CARB. This system was first developed in the 1980s. Auto mechanics can identify which issue is causing the problem by scanning the vehicle's VIN number and then use an analyzer to read the on board diagnostic computer. Auto repair shops that conduct emissions inspections need to have working analyzers on hand so that they can get immediate results.
On board diagnostics are constantly being upgraded to keep pace with the fast-moving pace of technology. Auto mechanics should be very familiar with on board diagnostics as it reveals vehicle problems and has become the modern way of identifying system issues.
---
CARB Diesel Certifications
CARB has certified specific diesel engines, equipment and parts that are used and sold. It has also taken things a step further and verified certain strategies that regulate emissions that come from diesel engines. Auto mechanics need to be both familiar and aware of these parts, equipment and strategies. The CARB diesel certifications apply to the following areas:
Aftermarket Parts

This includes replacement parts, add-ons and the addition of competition parts, which are only permitted to be used in racing.

On Road

This applies to certifications for new vehicle and engines, tuck idling and standards for heavy duty engines.

Off Road

This applies to evaporative and new engine certifications, as well as diesel equipment emissions standards.
CARB features an online off-road database that auto mechanics can use to look up diesel parts and determine whether or not they are certified. Click here to search that online database. This is important for auto repair shops as there are strict policies on which diesel parts can and cannot be used. States following the CARB standards require auto mechanics to know and comply with these standards.
---
Catalytic Converter Repair and Replacement
CARB has set forth standards for catalytic converters that has helped tremendously in maintaining the ozone. For example, an aftermarket catalytic converter can only be used as a replacement at a time in which a vehicle has exceeded its warranty. Replacement must also be related to the Smog Check program. Records of the replacement must also be kept and entered into an electronic file. Warranty cards need to be filled out in triplicate. Click here to learn more about CARB regulations on aftermarket catalytic converters.
---
CARB Approved Products
Emissions have become a serious issue and you must comply by standards it is required by law. Auto mechanics are required to use products that have been approved by CARB or the federal government. The criteria for use of these products needs to show that they do not increase emissions. This particularly affects auto mechanics when customers request modifications to their vehicles to enhance the overall speed. There is a need to keep the vehicle street legal and use of products not approved by CARB are a direct violation.
Auto mechanics should always be aware of which products are harmful to the environment and which ones emit pollutants. Auto repair shops typically have reference manuals and seasoned mechanics who can help identify which products are approved for use.
CARB is notorious for identifying devices in vehicles that give off an unacceptable level of emissions. For example, CARB recently found that certain Audi models are equipped with steering that changes the gear shift if turned less than 15 degrees. This results in the production of less carbon dioxide when the car is being driven in normal conditions. That led Audi to remove those devices. CARB continues to be at the helm of enhancing safety in emissions and auto mechanics should get very familiar with its current standards, guidelines, policies and recommendations.