Wisconsin has long-standing roots in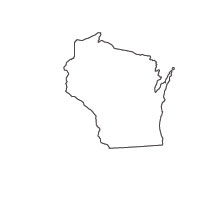 the automotive industry. The city of Kenosha is heralded as the city where the steering wheel, muscle car and seat belt were all created. Automotive manufacturing in the town has a history that dates back to 1902. Milwaukee was also revered for its many contributions to the automotive industry. Outside of Detroit, Wisconsin may have the richest history of auto manufacturing in the nation. Now, the average age of a car in Wisconsin is 11.1 years, which is often the time when mechanical work is needed, primarily due to wear and tear. The forecast for auto mechanics in Wisconsin continues to be promising with hundreds of new jobs being added each year.
Wisconsin Auto Mechanic Education
There is a collection of technical colleges, community colleges and career learning institutes for Wisconsin residents who are seeking an auto mechanic education. There is also more than one option as students can choose to earn an Associate Degree, Certificate, or Diploma from an accredited post-secondary school. Each program is individually operated, although most auto technology programs adhere to the same core concepts.
Classroom instruction makes up part of the curriculum while practical instruction comprises another portion. Students can use their auto mechanic education to find employment once they graduate. The skills learned through an auto mechanic education program will prepare students to begin contributing to this profession right away. In the state of Wisconsin, there are several auto mechanic education programs to choose from and here is a look at some of them.
Western Technical College
The diploma program offered at Western Tech has been certified by the ASE and requires the completion of 56 credits.
400 7th St N
La Crosse, WI 54601
Phone: (608) 785-9200                                                
Madison Area Technical College
A two-year technical diploma can be earned by completing the in-depth coursework at this NATEF accredited Automotive Technology program.
1701 Wright Street
Madison, Wisconsin 53704
Phone: (608) 246-6100
Wisconsin Indianhead Technical College

The two-year technical diploma offered at WITC's Rice Lake and Superior campuses includes 55 credits and has received NATEF and ASE accreditation.
1900 College Dr.
Rice Lake, WI 54868
Phone: (715) 234-7082
Northcentral Technical College
Students can earn an Associate's Degree in Automotive Technology in Northcentral's NATEF accredited program.
1000 W. Campus Drive
Wausau, WI 54401
Phone: 715-675-3331
Gateway Technical College
Gateway features an Associate Degree and Certificate program as students have an option of completing a one or two-year path.
Kenosha Campus
3520 - 30th Avenue
Kenosha, WI 53144
Phone: 800-247-7122
Auto Mechanic Work Experience
Work experience as an auto mechanic is necessary to earn an ASE certification. Work experience also provides auto mechanics with continuous on-the-job learning. There are some repair tips that can only be picked up by doing auto repair. The more that occurs, the more skilled an auto mechanic will become. Even the most experienced auto mechanics benefit from seeing new and uncommon repair issues. To get started as a Wisconsin auto mechanic, it is necessary to start applying to auto repair businesses. There are a variety to choose from and here is information on a few reputable auto repair shops in Wisconsin.
Wisconsin EPA 609-Refrigerant Certification
The EPA has established standards for the handling of refrigerants that are involved with the process of motor vehicle air conditioner (MVAC) repair. Those standards led to the development of the 609-refrigerant certification, which is required for auto mechanics who conduct MVAC repair. In order to earn this certification, auto mechanics must score an 84% or better on the 609-refrigerant certification exam. This exam is only offered online and achieving a passing score will enable mechanics to purchase regulated refrigerants. There are prep programs available to auto mechanics who may want, or need, assistance when it comes to studying for this exam.
Here are a few 609-refrigerant certification training programs open to auto mechanics of all experience levels.
ESCO Institute
P.O. Box 521
Mount Prospect, IL 60056
Phone: (847) 253-2220
Feature Headline
Auto mechanics typically seek out certifications once they have begun working in the auto repair field. Certifications are issued by the National Institute for Automotive Service Excellence (ASE), which has introduced more than 40 varieties. Earning a certification shows that an auto mechanic has reached an accepted level of knowledge in a certain area. The ASE distributes certifications based on the successful completion of an examination. Auto mechanics must achieve a passing score after they have satisfied the necessary work experience requirements. When all the certifications in one test series are earned, the title of master auto mechanic is granted. Certifications remain valid for a period of five years and can be renewed by passing a recertification exam. Auto mechanics can pursue an ASE certification in any of the following test series:
Auto Maintenance and Light Repair Certification Test (G1)
Automobile & Light Truck Certification Tests (A Series)
Collision Repair & Refinish Certification Tests (B Series)
Damage Analysis & Estimating Certification Test (B6)
Automobile Service Consultant Certification Test (C1)
Truck Equipment Certification Tests (E Series)
Alternate Fuels Certification Test (F1)
Transit Bus Certification Tests (H Series)
Advanced Engine Performance Specialist Certification Test (L1)
Electronic Diesel Engine Diagnosis Specialist Certification Test (L2)
Light Duty Hybrid/Electric Vehicle Specialist Test (L3)
Engine Machinist Certification Tests (M Series)
Parts Specialist Certification Tests (P Series)
School Bus Certification Tests (S Series)
Medium-Heavy Truck Certification Tests (T Series)
Undercar Specialist Exhaust Systems Test (X1)
The ASE certification examination process includes a stop at an official test center to take the actual exam. This exam is not available at any other location, or online. When visiting a test center, auto mechanics will be expected to follow ASE protocol and also produce the proper documentation. There are various ASE test centers throughout Wisconsin and here is a look at the location and contact information for those facilities:
Test Center #5323
Madison - Thierer Road, East
1721 Thierer Rd, East
Pointe Plaza - 1st Floor
Madison, Wisconsin 53704
(608) 231-6270
Test Center #4902
Milwaukee - Brookfield
19435 West Capitol Drive
Suite L04
Brookfield, Wisconsin 53045
(262) 373-1270
Test Center #7422
Prometric Satellite Center
Southwest Wisconsin Technical College
1800 Bronson Blvd. Rm 227
Fennimore, Wisconsin 53809
(608) 822-2313
Test Center #7147
Prometric Satellite Center
Mid-State Technical College
500 32nd Street North - Testing Center
Wisconsin Rapids, Wisconsin 54494
(715) 422-5443
Test Center #7370
Prometric Satellite Center
Lakeshore Technical College
1290 North Ave
Cleveland, Wisconsin 53015
(920) 693-1184
Manufacturer Certification Training in Wisconsin
A manufacturer certified mechanic undergoes a specialized training program that is geared towards auto repair on vehicles made by one manufacturer. These mechanics are trained to know the intricacies within all the vehicles produced by that one manufacturer. Companies like Chrysler, Mercedes Benz, Audi and Ford all have training programs of their own. These programs are available in certain post-secondary schools. Not every automotive technology program offers manufacturer specific training, although there are a number of them throughout the Midwest. Wisconsin is home to a handful of manufacturer certification training programs and here is more information on each of those.
Ford Asset Program
Milwaukee Area Technical College
5555 W. Highland Rd.
Mequon, WI 53092
Contact: Linda Reinke
Phone: 262-238-2365
Email: reinkel@matc.edu
Subaru University
Fox Valley Technical College
1825 N Bluemound Dr
Appleton, WI 54912
Phone: 800-735-3882
Chrysler Mopar
Milwaukee Area Technical College
128 N, Mequon, WI 53092
Phone: 262 238-2247
Feature Headline
The median salary of a Wisconsin auto mechanic is on par with the rest of the country. The U.S. Bureau of Labor Statistics revealed that the median salary of a Wisconsin auto mechanic is $37,490 annually. However, there is the opportunity to exceed that amount, as the top 10% of Wisconsin auto mechanics earn a salary of $59,440 per year. There are reasons for differences in pay. Some auto repair shops can afford to pay their auto mechanics a higher salary, due to the volume of business. Meanwhile, some auto mechanics are paid higher rates based on work experience and the number of certifications they hold. In the state of Wisconsin, different cities feature different auto mechanic pay rates and here is a look at some of those numbers.
Green Bay
Top 10% Salary: $61,700 ($29.66 per hr)
Median Salary: $40,100 ($19.28 per hr)
Madison
Top 10% Salary: $63,730 ($30.64 per hr)
Median Salary: $38,970 ($18.74 per hr)
Fond du Lac
Top 10% Salary: $57,950 ($27.86 per hr)
Median Salary: $38,120 ($18.33 per hr)
Milwaukee
Top 10% Salary: $61,770 ($29.70 per hr)
Median Salary: $39,260 ($18.88 per hr)