Wisconsin motorcycle culture has held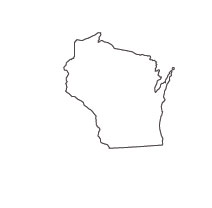 Harley Davidson in great esteem for many years. The name carries an iconic connotation within the state. There are also many rider programs at Harley Davidson dealerships throughout the state, as this is a way to generate more interest in the brand. But there are all types of motorcycles on the road in Wisconsin. The state ranks seventh overall in the number of registered motorcycles among its residents. There are currently more than 335,000 motorcycles registered in Wisconsin. Only California, Florida, Texas, Ohio, New York and Pennsylvania have more. This type of popularity has triggered widespread interest in motorcycles, which has also prompted the need for many full-time motorcycle mechanics. Midwest motorcycle culture has a lot to do with motorcycle popularity in the state of Wisconsin.
Steps to Becoming a Wisconsin Motorcycle Mechanic
Wisconsin motorcycle mechanics are not short on work, although there is a step-by-step program to follow on the way to working at a position in motorcycle repair. Following the five steps listed below will allow Wisconsin motorcycle mechanics to perform regular duties, which includes mounts and balances, custom installs, parts replacement and much more. It takes five simple steps to become a member of the Wisconsin motorcycle mechanic community.
Select a Motorcycle Mechanic Education Program
Complete Admissions Process to Motorcycle Repair Program
Complete Course Requirements in Motorcycle Mechanic Training
Gain Work Experience
Pass Industry Certification Tests
Motorcycle mechanics in Wisconsin have the option of working on a full-time or part-time basis in a variety of different settings.
Wisconsin Motorcycle Mechanic Education
Motorcycle mechanic education in Wisconsin starts at a post-secondary program dedicated to his type of skill. Repair techniques and concepts of motorcycle repair are taught by experienced instructors. The length of time for the completion of one of these programs is decided upon by each institution. Coursework is also individually created, although there are many common themes in motorcycle mechanic education programs.
The purpose of these programs is to help students begin a professional career in motorcycle repair. The completion of the necessary coursework is done in two different settings. Students learn motorcycle theory in a classroom and also practice repair in a live repair setting. Motorcycle mechanic education in Wisconsin is available through a host of schools, including the following:
Madison Area Technical College
The Motorcycle, Marine and Outdoor Products program at Madison requires the completion of 31 credits and typically takes two full-time semesters to finish.
1701 Wright Street
Madison, WI 53704
Phone: (608) 246-6800
Fox Valley Technical College
The Powersports Technology program awards students a certificate upon the completion of 24 credits. Classes are offered at FVTC's Appleton campus.
1825 N. Bluemound Drive
Appleton, WI 54912
Phone: 800-735-3882
Chippewa Valley Technical College
CVTC offers a Technical Diploma as part of its Motorcycle, Marine and Outdoor Products program which requires the completion of 37 credits.
620 W. Clairemont Avenue
Eau Claire, WI 54701
Phone: 715-833-6200
Wisconsin Motorcycle Mechanic Education Admissions
Admissions is a key part of beginning a motorcycle mechanic education. It is during the admissions phase that motorcycle mechanics are introduced to the guidelines in each program. In order to pass through the admissions process, applicants typically need to hold a high school diploma or GED equivalency. Some programs require beginning students to be at least 18 years of age. These policies are not a state mandate in Wisconsin, but are subject to change as per the discretion of each institution.
Motorcycle Mechanic Work Experience in Wisconsin
Work experience in a motorcycle setting in the state of Wisconsin is typically the next step in a motorcycle mechanic education. Motorcycle repair shops are the primary work setting for motorcycle mechanics. Motorcycle dealerships and other service centers that specialize in ATVs and Powersports also employ motorcycle mechanics. There are even some auto repair shops who hire motorcycle mechanics to handle that particular aspect of the business. Gaining work experience is critical in moving up through the ranks. Those who have built up a significant amount of work experience as a motorcycle mechanic increase their chances of receiving higher annual salaries. Since there are no state standards for the hiring process, motorcycle repair shop owners and managers are free to make their own guidelines. Quite often, one of the main job requirements is work experience. Some of the better-paying motorcycle mechanic positions are given to individuals who have a wealth of work experience. Motorcycle mechanic seeking out work experience in Wisconsin can look into the following establishments:
Motorcycle Manufacturer Specific Training
Motorcycle mechanic training is not limited to general repair. There are training programs that specialize in teaching the service and repair of one brand of motorcycles. These programs feature manufacturer-specific training and are designed by each individual motorcycle company. The premise of these programs is to equip motorcycle mechanics with an exemplary knowledge in the repair, service and inner workings of one brand of motorcycles. These programs are available on a very limited basis and here is a look at some of the manufacturers that offer this kind of specific training:
Harley Davidson
Kawasaki
Yamaha
BMW
Suzuki
Honda
Wisconsin Motorcycle Mechanic Salary
The U.S. Bureau of Labor Statistics gathers data for salary amounts from all professions across the country. Within that data are the annual salary amounts for motorcycle mechanics and that includes those who are employed in the state of Wisconsin. The location of a motorcycle repair setting contributes to that overall salary amount as does the work experience and training of a motorcycle mechanic. While the median salaries show more of the average pay rate of motorcycle mechanics, the top 10% salaries indicate how a mechanic can rise through this profession in the state of Wisconsin. Here is a closer look at the annual amounts paid motorcycle mechanics in Wisconsin, as well as a look at the earnings in different parts of the state.
State of Wisconsin
Top 10% Salary: $53,440 ($25.69 per hr)
Median Salary: $31,470 ($15.13 per hr)
Milwaukee
Top 10% Salary: $70,180 ($33.74 per hr)
Median Salary: $33,820 ($16.26 per hr)
Janesville
Top 10% Salary: $39,210 ($18.55 per hr)
Median Salary: $30,440 ($14.63 per hr)
Wisconsin Motorcycle Mechanic Employment Trends
Job growth for motorcycle mechanics in Wisconsin is more than double the national average. This makes Wisconsin one of the more promising states for motorcycle mechanic employment. The high volume of business is reflective of the high number of motorcycles registered in the state of Wisconsin. That popularity has made for a secure future for motorcycle mechanics in Wisconsin. That trend is expected to continue in the upcoming years, which makes this an opportune time to enter the motorcycle mechanic profession in Wisconsin.
Motorcycle Mechanic Certification
The Equipment & Engine Training Council (EETC) issues certifications for those who show exemplary knowledge in small engine repair. The EETC is recognized as an industry-wide certification for motorcycle mechanics. While the distinction may not be labeled as a motorcycle mechanic certification, two and four stroke certifications apply directly to this line of work. The process for earning a certification involves passing a test issued by the EETC. A 70% or better is considered to be a passing score on these tests. EETC certifications last for 5 years and must be renewed by taking a recertification test.
EETC certifications are important because they are a way of proving a motorcycle mechanic's value to potential employers. Motorcycle repair does not have a universal certification. There are no state certifications that must be passed in order to work in the field of motorcycle repair. Therefore, motorcycle mechanics must look to a national entity for certification. Auto mechanic certifications are different than motorcycle mechanic certifications, as the ASE does not offer any certifications to those who work in the field of motorcycle repair. That has enabled the EETC to become the leading name for certifications in the motorcycle repair industry. A certification is not required for employment, but can help in a variety of ways. Achieving an EETC certification can also be considered a form of ongoing education for motorcycle mechanics in Wisconsin.