Three are many car enthusiasts in West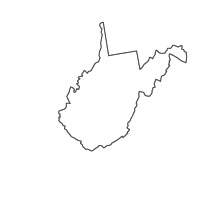 Virginia, as evidenced by the large turnouts for the number of automotive events that take place every year in the state. Car shows, auto parades and other types of events draw crowds that include people of all ages. Working on automobiles is also a popular hobby in West Virginia, even for those who do not do this type of work professionally. The choice to become an auto mechanic in West Virginia offers a service that is not only needed, but also appreciated by many state residents.
West Virginia Auto Mechanic Education
The process of becoming an auto mechanic begins at a school that offers training in automotive technology. Many programs last one year and conclude with the awarding of a Certificate or Diploma. There are also two-year pathways that result in a student earning an Associate Degree in Automotive Technology. Each of these options will allow auto mechanics to obtain employment in the auto repair industry upon graduation.
There are several technical schools and career centers that offer this type of training while some community colleges are also home to automotive technology programs. Within these programs, classroom instruction is combined with a practical portion in which students learn auto repair by working on actual vehicles. Here is a glimpse of some of the is auto mechanic education programs offered in West Virginia.
Putnam Career and Technical Center
Automotive training at PCTC prepares students for entry level positions as an auto mechanic in West Virginia.
300 Roosevelt Blvd.
Eleanor, WV 25070
Phone: 304-586-3494
James Rumsey Technical Institute
The 11-month Automotive Technology training program at JRTI includes 30 hours of training per week.
3274 Hedgesville Rd
Martinsburg, WV 25401
Phone: (304) 754-7925
Garnet Career Center
Automotive Technology training at Garnet features job internships and the potential for financial assistance, with classes taught by a master mechanic instructor.
422 Dickinson St.
Charleston, WV 25301
Phone: (304) 348-6195
Carver Career Center
The adult automotive program at Carver provides comprehensive instruction in auto repair and has been accredited by the NATEF.
4799 Midland Dr.
Charleston, WV 25306
Phone: (304) 348-1965
Auto Mechanic Work Experience in West Virginia
For auto mechanics, work experience is a valuable learning tool. It is also one that continues to teach, even as auto mechanics become veterans in their line of work. Work experience also serves the function of helping auto mechanics to achieve ASE certifications. There is a set number of time an auto mechanic must be employed before being permitted to take an ASE certification examination. Work experience can be gained at private auto repair shops, nationwide chain establishments and car dealerships. West Virginia auto mechanics seeking out employment have a wealth of options and here is a look at some of the potential work settings:
West Virginia ASE Certifications
The automotive repair industry recognizes mechanics who have attained a better than average knowledge level. That recognition has come in the form of certifications issued by the National Institute for Automotive Service Excellence (ASE). There are currently more than 40 certifications auto mechanics can earn by meeting work experience requirements and earning a passing score on an individual certification exam. There is also the option of accumulating multiple certifications in an effort to obtain master mechanic status. This distinction holds a great deal of weight when applying for auto mechanic positions. Certification exams are created by a committee of experts and questions are continually updated and modified so that they remain as current as possible. The exams are considered to be difficult and those interested in earning one of these distinctions can choose from the following ASE test series:
Auto Maintenance and Light Repair Certification Test (G1)
Automobile & Light Truck Certification Tests (A Series)
Collision Repair & Refinish Certification Tests (B Series)
Damage Analysis & Estimating Certification Test (B6)
Automobile Service Consultant Certification Test (C1)
Truck Equipment Certification Tests (E Series)
Alternate Fuels Certification Test (F1)
Transit Bus Certification Tests (H Series)
Advanced Engine Performance Specialist Certification Test (L1)
Electronic Diesel Engine Diagnosis Specialist Certification Test (L2)
Light Duty Hybrid/Electric Vehicle Specialist Test (L3)
Engine Machinist Certification Tests (M Series)
Parts Specialist Certification Tests (P Series)
School Bus Certification Tests (S Series)
Medium-Heavy Truck Certification Tests (T Series)
Undercar Specialist Exhaust Systems Test (X1)
ASE official test centers have been set up all over the country and these are the only locations where auto mechanics can take a certification exam. There are no online options available. When visiting an official test center, auto mechanics are asked to present the proper documentation and identification. A work experience quota must also be sufficed before auto mechanics can visit a test center and qualify for a certification exam. Here are a host of the ASE test centers West Virginia:
Test Center #5354
Morgantown - Riddle Court
6 Riddle Ct.
West Virginia University
Morgantown, West Virginia 26505-2693
(304) 293-0699
Test Center #7382
Prometric Satellite Center
West Va. Northern Comm Coll
1704 Market Street
Wheeling, West Virginia 26003
(304) 214-8969
Test Center #7343
Prometric Satellite Center
Calhoun-Gilmer Career Center
5236 E. Little Kanawha Hwy.
Grantsville, West Virginia 26147
(304) 354-6151
Test Center #7368
Prometric Satellite Center
Wood County Technical Center
1515 Blizzard Drive
Parkersburg, West Virginia 26101
(304) 420-9501
Test Center #5224
Charleston - Players Club Drive
2 Players Club Dr.
Suite 104
Charleston, West Virginia 25311
(304) 344-8087
Manufacturer Certification Training in West Virginia
There are many dealerships and service centers that cater to the repair and service of vehicles made by a lone manufacturer. Companies like Chrysler, Audi, Ford and BMW have training programs that instruct students on the finer points of auto repair on their own brand of vehicles. Training of this nature prepares auto mechanics to deal with repair on one brand of vehicles. Some car owners will only trust manufacturer certified auto mechanics to work on their vehicles. That places a high demand on manufacturer certified mechanics and can often lead to a long and productive career at one place of business. These training programs are offered at select colleges and technical institutes. West Virginia does not feature any of these manufacturer specific programs at the current time. However, here is a look at some of those programs which have locations throughout the country.
Toyota T-Ten Program
The T-Ten program instructs students on the essentials of auto repair as it relates to vehicles made by Toyota and Lexus.
Kia National Training Center
The Kia National Training Center is set up in West Point, Georgia and auto mechanics from all over convene here for manufacturer certification training.
Honda PACT Program
The number of Honda PACT training programs in the United States has reached 28, as students learn the innermost details of repairing Honda vehicles.
Ford Asset Program
Ford vehicles of all varieties are the focus of this program that prepares auto mechanics to find employment at Ford dealerships and service centers.
West Virginia Auto Mechanic Salary
The U.S. Bureau of Labor Statistics provides salary averages for all types of professions and it has set the median salary for West Virginia auto mechanics at $27,470 per year. Those statistics also show that the top 10% of auto mechanics in West Virginia earn $50,280 on an annual basis. The location of an auto repair shop combined with the work experience and number of certifications held by an auto mechanic factor into the exact salary. West Virginia auto mechanics make different salary averages, according to location. Here is a breakdown of those amounts.
Wheeling
Top 10% Salary: $52,320 ($25.15 per hr)
Median Salary: $29,320 ($14.10 per hr)
Morgantown
Top 10% Salary: $44,910 ($21.59 per hr)
Median Salary: $27,560 ($13.25 per hr)
Huntington
Top 10% Salary: $55,440 ($26.66 per hr)
Median Salary: $31,140 ($14.97 per hr)