Pay rates have the potential to be very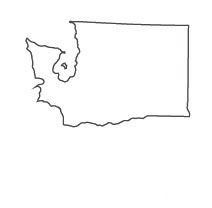 lucrative for auto mechanics in the state of Washington. The top auto mechanics in Washington's major cities earn upwards of $80,000 per year. The number of auto mechanics is also increasing each year in Washington in order to keep up with the growing demand. The opportunity to make a very comfortable living is wide open for auto mechanics in Washington. The state ranks very high in terms of average salaries and it is one of the better paying states for auto mechanics in the entire country. Future projections indicate that Washington is expected to maintain that trend, which bodes well for new and experienced auto mechanics.
Washington Auto Mechanic Education
The education of an auto mechanic is one with several options. Aspiring auto mechanics can enter into a degree, certificate or diploma program at a post-secondary school. The main difference in each of these options is program length. An Associate Degree in Automotive Technology will take two years to complete while Certificate and Diploma options rarely last more than one year.
The makeup of these programs is relatively similar as classroom learning is combined with hands-on experience. The coursework is designed to help students land an auto mechanic position upon completion of the program. Some schools have affiliations with local repair shops while others offer job placement assistance. A Washington auto mechanic education program can be the starting point for a long, prosperous career and here is a look at some in-state schools.
Skagit Valley Community College
Students have the option of choosing degree or certificate pathways from the NATEF accredited program at Skagit Valley.
2405 East College Way
Mount Vernon, WA 98273
Contact: Ron Schaffner
Phone: 360-416-7612
South Seattle College
Both certificate and degree programs in Automotive Technology are offered at Seattle Community College's South campus.
6000 16th Avenue SW
Seattle, WA 98106
Phone: 206-934-5300
Clover Park Technical College
There are eight programs to choose from as Clover Park provides a wide selection of Automotive certificate and degree options.
Lakewood Campus
4500 Steilacoom Blvd SW
Lakewood, WA 98499-4004
Phone: 253-589-5800
Walla Walla Community College
There are two accredited Certificate programs, an Associate Degree program and the option of transferring into a Bachelor's Degree program at Walla Walla.
500 Tausick Way
Walla Walla, WA 99362
Contact: James Haun
Phone: (509) 527-4693
Green River College
This Automotive Technology program at Green River features five different Certificates as well as an Associate Degree.
12401 SE 320th St
Auburn, WA 98092
Phone: 253-833-9111, ext. 4100
Washington Auto Mechanic Work Experience
The work experience factor helps the development of auto mechanics and also allows them to move closer to earning ASE certification. To become certified, a specified amount of work experience is required. Work experience will also expose auto mechanics to different kinds of engine problems. This provides the chance to sharpen diagnostic skills and grow as an auto mechanic. On-the-job learning continues even after certifications have been earned. There are also plenty of options when it comes to choosing a place to work in the state of Washington. Here are some of the more highly-acclaimed auto repair businesses in Washington.
Washington EPA 609-Refrigerant Certification
The repair and service of a motor vehicle air conditioner (MVAC) must be done by an auto mechanic who holds a valid 609-refrigerant certification. The EPA established this certification by setting forth guidelines that should be followed when conducting MVAC repair. Handling refrigerants can be dangerous to individuals and the environment, which prompted the institution of this certification. To achieve a 609-refrigerant certification, an auto mechanic must pass an online test that is administered by the EPA. Passing this test will certify an auto mechanic to conduct MVAC repair and also purchase smaller-sized units of regulated refrigerants. In preparation for this test, there is a host of training programs around the country, all of which can be completed at home. None require auto mechanics to attend any classes. Here are a few of those 609-refrigerant certification training programs.
ESCO Institute
P.O. Box 521
Mount Prospect, IL 60056
Phone: (847) 253-2220
Washington ASE Certifications
The National Institute for Automotive Service Excellence (ASE) issues more than 40 different certifications to auto mechanics who have gained the required amount of work experience and pass the necessary certification exam. Once that is accomplished, an auto mechanic can use ASE certifications to obtain better employment or negotiate salary increases. The ASE brand is widely recognized and respected in the automotive industry. Hiring ASE-certified auto mechanics is also a way for auto repair shops to bolster their standing and credibility. There are no restrictions on how many certifications an auto mechanic can earn, although they need to be renewed every five years by taking a recertification exam. Earning all the certifications in a test series results in master mechanic status. Those auto mechanics who are interested in becoming certified can prepare for the following test series:
Auto Maintenance and Light Repair Certification Test (G1)
Automobile & Light Truck Certification Tests (A Series)
Collision Repair & Refinish Certification Tests (B Series)
Damage Analysis & Estimating Certification Test (B6)
Automobile Service Consultant Certification Test (C1)
Truck Equipment Certification Tests (E Series)
Alternate Fuels Certification Test (F1)
Transit Bus Certification Tests (H Series)
Advanced Engine Performance Specialist Certification Test (L1)
Electronic Diesel Engine Diagnosis Specialist Certification Test (L2)
Light Duty Hybrid/Electric Vehicle Specialist Test (L3)
Engine Machinist Certification Tests (M Series)
Parts Specialist Certification Tests (P Series)
School Bus Certification Tests (S Series)
Medium-Heavy Truck Certification Tests (T Series)
Undercar Specialist Exhaust Systems Test (X1)
An ASE certification exam is scheduled in advance on specific dates throughout the year. The exam is also scheduled at an official test center of the test-taker's choosing. An official test center also requires the proper forms of identification for admittance. Washington features an array of official ASE test sites. Here are some of the Washington ASE test centers:
Test Center #0211
Tacoma - Fife
6021 12th Street East
Suite 103
Fife, Washington 98424
(253) 582-2000
Test Center #7121
Prometric Satellite Center
Renton Technical College
3000 NE Fourth St; Charles DeMoss Bldg J-218
Renton, Washington 98056
(425) 235-2352   Ext 5704
Test Center #7140
Prometric Satellite Center
South Puget Sound Community College
2011 Mottman Rd SW
Olympia, Washington 98512
(360) 596-5770
Test Center #7497
Prometric Satellite Center
1502 East Lauridsen Boulevard
Peninsula College
Port Angeles, Washington 98362
(360) 417-6346
Test Center #0207
Yakima - Castlevale Rd
3911 Castlevale Rd
Suite 205
Yakima, Washington 98901
(509) 453-1459
Manufacturer Certification Training in Washington
A manufacturer certification shows that an auto mechanic has been trained to work on a specific brand of vehicles. General automotive repair does not cover the same specifics that are involved with manufacturer certification training. Those who attain a manufacturer certification are eligible to work for dealerships that specialize in vehicles from one type of manufacturer. Companies like BMW, Ford, Audi and General Motors all have their own training programs. Colleges and technical training centers have the option of offering these programs as part of their Automotive Technology department. Many car owners have a preference for only allowing manufacturer certified mechanics to work on their vehicles. As a result, many mechanics with this specialization enjoy long and productive careers. Here are some manufacturer certification training programs located in Washington:
Honda PACT Program
Clark College
1933 Fort Vancouver Way
Vancouver, WA, 98663
Phone: 314-286-3335
Contact: Tonia Haney
Email: thaney@clark.edu
Ford Asset Program
Renton Technical College
3000 NE 4th St.
Renton, WA 98056​
Phone: 425-235-2352 EXT.5559
Contact: Brian Thompson
Email: bthompson@rtc.edu
Chrysler Mopar
Shoreline Community College
16101 Greenwood Ave. North,
Shoreline, WA, 98133
Phone: 816-604-1000
Contact: Bryan Compton
Toyota T-Ten Program
Spokane Community College
1810 N Greene St.
Spokane, WA 99217-5399
Phone: (509) 533-7077
Contact: Paul Overfield
Subaru University
Shoreline Community College
16101 Greenwood Ave. North,
Shoreline, WA, 98133
Phone: 206-546-4101
Washington Auto Mechanic Salary
The state of Washington can be a lucrative place for auto mechanics to work. Salaries are typically higher than those in many other states, which means that Washington auto mechanics have the chance to lead a comfortable life. The U.S. Bureau of Labor Statistics reports the median salary of a Washington auto mechanic at $43,960 per year. However, the top 10% of auto mechanics throughout the state earn an annual salary of $72,270. Salaries differ according to location, as there are some cities that average higher salaries than others. Here is a look at which cities feature some of the better pay rates for auto mechanics in the state of Washington.
Spokane
Top 10% Salary: $66,370 ($32.08 per hr)
Median Salary: $44,880 ($21.58 per hr)
Tacoma
Top 10% Salary: $71,740 ($34.49 per hr)
Median Salary: $44,690 ($21.49 per hr)
Seattle
Top 10% Salary: $79,510 ($38.23 per hr)
Median Salary: $44,540 ($21.41 per hr)
Olympia
Top 10% Salary: $68,680 ($33.02 per hr)
Median Salary: $39,220 ($18.86 per hr)