Those looking to join a growing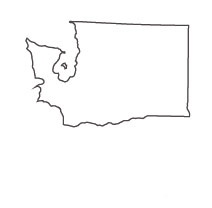 profession in the state of Washington can look closer at becoming a motorcycle mechanic. Job growth is among the best in the country in this line of work. Motorcycle repair shops in the state of Washington are continuing to thrive as businesses are reporting more gains each year. There is also a variety of work settings as new motorcycle mechanics can choose from a plethora of locations. Washington ranks No.11 in registered motorcycles per state, with more than 236,000. The number is on the rise and that heightened interest bodes very well for motorcycle mechanics in Washington.
Steps to Becoming a Washington Motorcycle Mechanic
To start out a career as a motorcycle mechanic in Washington, there is a need to build a foundation of knowledge and skills that is specific to the industry. This requires all interested parties to acquire the appropriate form of training. The following five steps will provide that training and assist motorcycle mechanics in their progression through this field.
Choose a Motorcycle Mechanic Education Program
Satisfy Admissions Guidelines to Motorcycle Mechanic Program
Complete Coursework in Motorcycle Mechanic Program
Gain Work Experience
Acquire Industry Certifications
Following these steps will allow motorcycle mechanics to find work in privately-owned and franchised motorcycle repair shops, motorcycle dealerships, and ATV/Powersports repair shops.
Washington Motorcycle Mechanic Education
Motorcycle mechanic education in the state of Washington can lead to a long and fruitful career repairing and servicing motorcycles of all makes and models. The education process involves learning in a classroom setting with additional learning in a live repair setting. Through this combination, students learn the details, concepts, and principles of motorcycle repair. Students can then put those to use in a repair setting. The basis of this type of training serves the function of integrating students into a motorcycle mechanic position once they graduate.
The curriculum of each program is designed differently, but all generally adhere to the same course objectives. This is one of the most common pathways towards a career in motorcycle repair. For Washington residents who are interested in seeking out an education in motorcycle repair, the following schools can be an Avenue to a future as a motorcycle mechanic.
Lake Washington Institute of Technology
The Motorcycle, Marine & Power Equipment Service Technology program at Lake Washington offers an Associate Degree of Applied Science, as well as a Technical Certificate.
Kirkland Campus
11605 132nd Avenue NE
Kirkland, WA 98034
Phone: (425) 739-8100
Bates Technical College
There are three Certificate programs and an Associate Degree program that are part of the Power Sports and Equipment Technology program at Bates.
8730 Mitchell Rd.
La Plata, MD 20646
Phone: (301) 934-2251
Washington Motorcycle Mechanic Education Admissions
Applying for admission to a motorcycle mechanic education program is similar to the application procedure for other types of post-secondary programs. A high school diploma or GED equivalency is often a prerequisite at most post-secondary schools. However, each individual school has its own guidelines for the admissions of new students. It is recommended that each Admissions Office is contacted directly in the event that there are any questions or uncertainty.
Motorcycle Mechanic Work Experience in Washington
Work experience in the field of motorcycle repair helps new mechanics acclimate to the everyday challenges they will face. There are certain repair problems that are difficult to simulate in an educational program. A motorcycle mechanic education prepares students to deal with real-world issues, but not all curriculums cover every single problem that will be faced as a professional motorcycle mechanic. Therefore, work experience helps motorcycle mechanics with their diagnosis of specific small engine problems. Real-world issues that are seen and the more real-world issues that are fixed will contribute to a growing body of knowledge held by motorcycle mechanics in Washington. Work experience is available on a full-time or part-time basis, depending upon the specific place of employment. Motorcycle repair shops and dealerships also have their own individualized protocol for scheduling motorcycle mechanic shifts. Those who are interested in potentially working for a Washington motorcycle repair shop may consider the following establishments:
Washington Motorcycle Mechanic Salary
Motorcycle mechanic salaries in the state of Washington are not fixed, as they are dictated by location and the type of repair commonly done in that setting. Individual motorcycle mechanics also have a say in the salary amount. Their input is dictated by their work experience and level of training. Certifications may also help in negotiating a higher pay rate. The U.S. Bureau of Labor Statistics estimates salaries for motorcycle mechanics in every state and here is a look at the salary amounts for motorcycle mechanics in the state of Washington.
State of Washington
Top 10% Salary: $61,530 ($29.58 per hr)
Median Salary: $43,050 ($20.70 per hr)
Seattle
Top 10% Salary: $61,960 ($29.79 per hr)
Median Salary: $49,590 ($23.84 per hr)
Spokane
Top 10% Salary: $68,380 ($32.88 per hr)
Median Salary: $37,850 ($18.20 per hr)
Washington Motorcycle Mechanic Employment Trends
The growth of motorcycle mechanic jobs in Washington is among the highest of any state. Each year there is approximately a 3% job growth, which ranks in the upper echelon for motorcycle mechanics throughout the country. New motorcycle mechanics are being added to keep pace with a growing industry that has become a type of lifestyle for Washington residents. This may be the most advantageous time for new motorcycle mechanics to enter the profession in the state of Washington. Numbers continue to climb to record highs in terms of job growth.
Motorcycle Mechanic Certification
The Equipment & Engine Training Council (EETC) certifies mechanics who show an above-average knowledge level in small engine repair. Motorcycle mechanics fall under this umbrella as they commonly learn the specifics of two and four-stroke cycle repair. By earning an EETC certification, a motorcycle mechanic proves to have acquired a skill level above that of an entry-level mechanic.
Becoming certified by the EETC requires mechanics to take a certification test. These tests are comprised of approximately 150 questions. In order to pass a certification test, a grade of 70% or better must be scored. This will lead to the distribution of an EETC certification, which will stay in good standing for five years. Once that certification period ends, a motorcycle mechanic may reapply by taking a recertification exam.
When seeking out a position at a motorcycle repair shop or motorcycle dealership, it helps to have an EETC certification. In the motorcycle repair industry, there are no state certifications in existence. This compels motorcycle mechanics to acquire an industry-related certification. Even though certifications are not mandatory, it helps in the hiring process. Certifications are a way to boost a motorcycle mechanic's overall qualifications. In the event that competition for a motorcycle mechanic position is highly contested, a certification could help sway the decision one way. Certifications of this kind are also considered a means of continuing one's education in motorcycle repair.