There are several reasons to consider a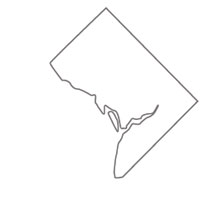 future as an auto mechanic in the District of Columbia. However, one of the most appealing reasons is salary. Auto mechanics in the District of Columbia have the potential to earn the highest pay rates anywhere in the country. The top 10% of auto mechanics in the District of Columbia earn well over six figures annually. That has made the auto mechanic profession one that is highly revered in the District of Columbia, which has become the nation's leader in pay rate.
District of Columbia Auto Mechanic Education
The education of an auto mechanic in the District of Columbia is integral to the overall trajectory of a career. There are different pathways to choose from as well. Aspiring auto mechanics may select a technical school, career learning center or community college for their auto mechanic education. They may also select from a host of degree, certificate or diploma programs in Automotive Technology. There is no universal program that is mandatory, but rather a host of viable options.
Length of program and overall cost differ by each individual school. Before selecting a school, students can carefully weigh their options in the District of Columbia There are some schools located within Washington, D.C and some located just on its outskirts. Here is a look at some auto mechanic training programs that DC residents can utilize on their way to becoming an auto mechanic:
Montgomery College
There are a host of automotive training programs at Montgomery College, which include Associate Degree and Certificate programs, as well as an ASE certification prep program.
7600 Takoma Avenue
Takoma Park, MD 20912
Phone: 240-567-1300                                                  
DC Infrastructure Academy
This government-run program offers auto mechanic training, along with professional job placement services and outreach.
2330 Pomeroy Road, SE
Washington, DC 20020
Phone: 202-899-6040
University of the District of Columbia
As part of its Career Pathway Program, UDC Community College offers an automotive option as well as MVAC certification prep classes.
4200 Connecticut Avenue NW
Washington, DC 20008
Phone: 202-274-5000
Excel Automotive Institute
Certificates of completion in Automotive Technology are offered through this program that has received accreditation from the NATEF.
1235 Kenilworth Ave, NE
Washington, DC 20019
Phone: 202-269-0384
Northern Virginia Community College
The NVCC campus is located less than 10 miles south of Washington, DC, and features four different mechanic programs.
Alexandria Campus
5000 Dawes Avenue
Alexandria, VA 22311-5097
Phone: 703-323-3000
Auto Mechanic Work Experience in D.C.
For auto mechanics, work experience is extremely valuable. One of its main functions is that it builds towards a quota that enables auto mechanics to take an ASE certification exam. Work experience also helps auto mechanics apply their training to actual work in the field. Former students graduate to become auto mechanics through work experience. This is something that never ceases, as auto mechanics continue to learn through work experience. When it comes to gaining work experience in the District of Columbia, there are plenty of places to choose from. D.C auto mechanics may find employment in a variety of settings, including the following auto repair shops:
Washington D.C. EPA 609-Refrigerant Certification
In order for an auto mechanic to work on a motor vehicle air conditioner (MVAC) system, there is the need for a certification. The EPA (Environmental Protection Agency) set up this process and is responsible for issuing a 609-refrigerant certification. Auto mechanics who pass this certification exam will also be permitted to purchase regulated refrigerants, which are used in MVAC repair. To pass the exam, a score of 84% or higher must be achieved. There are programs that help auto mechanics prepare for this exam, including one that is located in Washington, DC Here is a look at some of those programs:
ESCO Institute
P.O. Box 521
Mount Prospect, IL 60056
Phone: (847) 253-2220
D.C. ASE Certifications
Certifications are commonly talked about in the auto repair industry. The certifications that are typically discussed are ones issued by the National Institute for Automotive Service Excellence (ASE). There are currently greater than 40 certifications provided by the ASE to auto mechanics who meet the necessary requirements. The first requirement is work experience, as only auto mechanics with a specific amount of time on the job can take these exams. Next up is the ability to earn a passing score on a specific ASE certification exam. These exams are intended to be difficult as they are created by a panel of experts. Auto mechanics can earn multiple certifications and passing every exam in a test series results in master status. Certifications must be renewed every five years by taking a recertification exam. Auto mechanics looking to become certified may select any of the following test areas:
Auto Maintenance and Light Repair Certification Test (G1)
Automobile & Light Truck Certification Tests (A Series)
Collision Repair & Refinish Certification Tests (B Series)
Damage Analysis & Estimating Certification Test (B6)
Automobile Service Consultant Certification Test (C1)
Truck Equipment Certification Tests (E Series)
Alternate Fuels Certification Test (F1)
Transit Bus Certification Tests (H Series)
Advanced Engine Performance Specialist Certification Test (L1)
Electronic Diesel Engine Diagnosis Specialist Certification Test (L2)
Light Duty Hybrid/Electric Vehicle Specialist Test (L3)
Engine Machinist Certification Tests (M Series)
Parts Specialist Certification Tests (P Series)
School Bus Certification Tests (S Series)
Medium-Heavy Truck Certification Tests (T Series)
Undercar Specialist Exhaust Systems Test (X1)
ASE official test centers are set up throughout the country. These are the only places an auto mechanic can take one of these exams. The ASE has established a detailed process auto mechanics must follow when visiting a test center. Proper identification and documentation must be presented and there are only certain open test dates throughout the year. Here is a look at some of the ASE test centers in Washington, DC and the surrounding areas:
Test Center #0062
Washington DC - K Street NW
1629 K Street NW
Suite 950
Washington, District of Columbia 2000
(202) 331-3098
Test Center #3512
Washington, DC - Bethesda
8120 Woodmont Avenue
Suite 510
Bethesda, Maryland 20814
(301) 718-9893
Test Center #3514
Washington, DC - Landover
4301 Garden City Drive
Suite 203-Metro 400
Hyattsville, Maryland 20785
(301) 459-2310
Manufacturer Certification Training in District of Columbia
There are different specializations when it comes to auto repair, one of which is being certified to work on one particular brand of vehicles. This is known as a manufacturer certification and is offered by companies like Ford, BMW, Audi and a host of others. Each vehicle manufacturer designs its own training program, which can be picked up and offered by various schools throughout the country. Students can then attend these schools and learn the intricacies of auto repair on cars and trucks made by a specific manufacturer. This skill will lead to employment for a dealership or service center that services vehicles from one brand. There are a lot of car owners who will only trust manufacturer certified auto mechanics to work on their vehicles. It is a very specific skill that can lead to competitive pay rates and job security for many years. The District of Columbia is limited in schools that offer manufacturer certification, although there are some in relatively close proximity. Here is more information about the various training programs that are offered in various locations throughout the U.S.
Honda PACT Program
The Honda training program is now featured at a total of 28 post-secondary schools throughout the United States as students learn all about auto repair and service on Honda vehicles.
Ford Asset Program
This program is available at a lot of different community and technical colleges throughout the country.
Toyota T-Ten Program
The T-Ten program involves the essentials of repair on Toyota and Lexus vehicles of all models.
District of Columbia Auto Mechanic Salary
The District of Columbia has the highest earning potential of anywhere in the entire country for auto mechanics. The top 10% of auto mechanics in Washington, DC make well over six figures in what equates to a very comfortable living. The average salary for a DC auto mechanic, according to the U.S. Bureau of Labor Statistics, is $64,560 per year. Some auto repair shops will pay higher salaries than others, although there is a premium on this service in the District of Columbia. Here is a look at the yearly salaries for DC auto mechanics per the Bureau of Labor Statistics.
Top 10% Salary: $123,730 ($59.49 per hr)
Median Salary: $59,250 ($28.48 per hr)