Virginia has welcomed multiple auto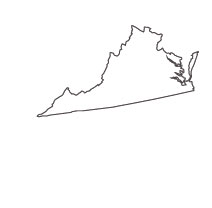 manufacturers who have set up plants and distribution centers throughout the state. The proximity to Washington, D.C. has made Virginia a very appealing place for automotive manufacturers to set up shop. That location also makes some parts of Virginia very highly traveled. The broad makeup of Virginia has several different landscapes, all of which are part of scenic drives that show a true mesh of urban and rural communities. The Virginia International Raceway opened in 1957 and after closing for a period of 25 years, it reopened in 1998 to become one of the world's most challenging and illustrious raceways. There is a lot going on in Virginia's automotive sector and that has led to a promising future for many auto mechanics.
Virginia Auto Mechanic Education
To obtain an auto mechanic education, coursework must be completed in an automotive technology program at a post-secondary school. There are different options as students can choose to earn a two-year Associate Degree or one-year Certificates and Diplomas. Each option is designed to teach students the essentials of automotive repair. Upon graduation, students are prepared to enter into the auto mechanic profession.
Auto mechanic education programs are offered at select junior colleges, technical colleges, community colleges and career training centers. The admissions process and tuition rates differ according to each institution. Many programs offer job assistance to help auto mechanics acclimate to a professional career. Below are some of the schools offering auto mechanic education programs in Virginia.
Northern Virginia Community College
There are multiple Automotive Technology education programs offered at NVCC, including a manufacturer certification program.
Manassas Campus
10950 Campus Drive
Manassas, VA 20109-2399
Phone: 703-257-6605
Advanced Technology Institute
A diploma in Automotive Technology is available at three different ATI campus locations in Virginia.
5700 Southern Blvd.
Virginia Beach, VA 23462
Phone: 866-971-2006
New River Community College
The Automotive Analysis and Repair program at New River prepares students to take on a number of job titles in the auto repair industry.
5251 College Drive
Dublin, VA 24084
(540) 674-3600
Thomas Nelson Community College
Associate Degree and certificate options await students who enroll in the Automotive Technology program at Thomas Nelson.
99 Thomas Nelson Drive
Hampton, VA 23666
(757) 825-2700
Phone: 757-825-3859
Email: stemoffice@tncc.edu
Blue Ridge Community College
The Automotive Analysis and Repair diploma program at Blue Ridge takes two years to complete and is ASE master certified.
Blue Ridge Community College
One College Lane
Weyers Cave, Virginia 24486
(540) 234-9261
Virginia Auto Mechanic Work Experience
Auto mechanics must attain a certain amount of work experience prior to taking an ASE certification exam. Gaining real world experience in auto repair also helps mechanics build their skills and credibility. Work experience is also a perennial form of on the job training in the automotive repair sector. Veteran auto mechanics have acquired years of knowledge that results from conducting all types of auto repair. When it comes time to choose a workplace to gain that experience, there is a long list of repair shops in Virginia. Here is a look at some of the potential Virginia workplaces for auto mechanics.
Auto Stop
3808 S Four Mile Run Dr.
Arlington, VA 22206
Phone: (703) 931-4575
Virginia EPA 609-Refrigerant Certification
For auto mechanics to be able to conduct repair and service on a motor vehicle air conditioner (MVAC), there is a certification requirement that needs to be met. This certification was created by the EPA as a way of creating a safer process for the handling of potentially dangerous refrigerants. The certification can be obtained by passing an online examination, which has been designed by the EPA. A passing score of 84% or better is required to earn a 609-refrigerant certification, which is also needed to purchase smaller quantities of regulated refrigerants. Many auto mechanics enter into a 609-refrigerant certification training program to prepare for this exam. These programs are available to any auto mechanic anywhere in the country and here is a look at a few.
ESCO Institute
P.O. Box 521
Mount Prospect, IL 60056
Phone: (847) 253-2220
ASE Certifications in Virginia
The National Institute for Automotive Service Excellence (ASE) is a name that is synonymous with auto repair. This organization has established more than 40 certifications for auto mechanics. The ASE name is considered a brand of excellence in the automotive repair industry, which is why certifications increase the status of an auto mechanic. Certifications upgrade the level of consideration auto mechanics receive when applying for an open position in a repair shop or dealership. Certifications are earned by first completing the necessary work experience. After that, auto mechanics become qualified to take an ASE certification exam in a specific category. There are a variety of certification exams, all of which have a significant level of difficulty. Earning multiple certifications in one test series allows mechanics to attain master mechanic status. Auto mechanics seeking a certification can select from the following areas:
Auto Maintenance and Light Repair Certification Test (G1)
Automobile & Light Truck Certification Tests (A Series)
Collision Repair & Refinish Certification Tests (B Series)
Damage Analysis & Estimating Certification Test (B6)
Automobile Service Consultant Certification Test (C1)
Truck Equipment Certification Tests (E Series)
Alternate Fuels Certification Test (F1)
Transit Bus Certification Tests (H Series)
Advanced Engine Performance Specialist Certification Test (L1)
Electronic Diesel Engine Diagnosis Specialist Certification Test (L2)
Light Duty Hybrid/Electric Vehicle Specialist Test (L3)
Engine Machinist Certification Tests (M Series)
Parts Specialist Certification Tests (P Series)
School Bus Certification Tests (S Series)
Medium-Heavy Truck Certification Tests (T Series)
Undercar Specialist Exhaust Systems Test (X1)
ASE certification examinations must be taken at an official ASE test center. These centers have been set up all over the country and there are several located in the state of Virginia. Auto mechanics need to bring appropriate identification and documentation to these test centers, as there is a formal process to follow. Test dates must also be set in advance. Listed below is information about some of the numerous test centers in Virginia:
Test Center #7154
Prometric Satellite Center
Thomas Nelson Community College
600 Butler Farm Road - PWDC Bldg - Rm 1015
Hampton, Virginia 23666
(757) 865-5864
Test Center #0059
Hampton Roads - Chesapeake
660 Independence Parkway
Suite 300
Chesapeake, Virginia 23320
(757) 277-9877
Test Center #7387
Prometric Satellite Center
Charlottesville-Albemarle Tech Education Ctr
1000 Rio Rd E
Charlottesville, Virginia 22901
(434) 973-1945
Test Center #5174
Bristol - Lee Highway
2426 Lee Highway
Suite 100
Bristol, Virginia 24202
(276) 696-0172
Test Center #7151
Prometric Satellite Center
New River Community College
5251 College Drive
Dublin, Virginia 24084
(540) 674-3600   Ext 4285
Manufacturer Certification Training in Virginia
Typical auto mechanic education programs focus on general automotive repair. However, there are programs that focus on the specifics of auto repair on vehicles made by a single manufacturer. This is known as manufacturer certification training, as companies like Chrysler, Ford and Honda have all designed their own training programs. These programs are offered at various post-secondary schools throughout the country. Earning a manufacturer certification will allow an auto mechanic to obtain employment at a dealership or service center that caters to one specific brand of vehicles. This certification has the potential to turn into a long-term career at an established service center. Here is a closer look at some Virginia manufacturer certification training programs:
Honda PACT Program
Tidewater Community College
600 Innovation Drive
Chesapeake, VA 23320
Contact: David Lee
Phone: (757) 822-5074
Email: dllee@tcc.edu
Ford Asset Program
Tidewater Community College
600 Innovation Drive
Chesapeake, VA 23320
Phone: 757-822-5077
Contact: Beno Rubin
Email: brubin@tcc.edu
Virginia Auto Mechanic Salary
According to the U.S. Bureau of Labor Statistics, the median salary of an auto mechanic in Virginia is $42,110 per year, while the top 10% earn an annual salary of $68,130 in Virginia. There is a good deal of room between those two amounts, showing the potential to increase one's salary as an auto mechanic in Virginia. More work experience and additional certifications usually mean a bump in pay. Location also plays a role in an auto mechanic's salary as some cities feature increased pay rates. In the state of Virginia, some cities are more favorable when it comes to auto mechanic salaries. Here is a look throughout the state at the median and top salaries for Virginia auto mechanics.
Alexandria
Top 10% Salary: $74,040 ($35.60 per hr)
Median Salary: $48,190 ($23.17 per hr)
Richmond
Top 10% Salary: $72,050 ($34.64 per hr)
Median Salary: $46,380 ($22.30 per hr)
Charlottesville
Top 10% Salary: $64,320 ($30.92 per hr)
Median Salary: $42,900 ($20.63 per hr)
Virginia Beach
Top 10% Salary: $62,880 ($30.23 per hr)
Median Salary: $41,590 ($20.00 per hr)