Motorcycle culture is growing at a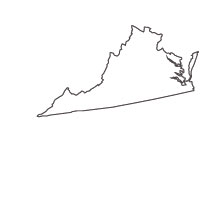 rapid pace across the country. The number of registered motorcycles across the nation has doubled since the turn of the century. The state of Virginia features more than 191,000 registered motorcycles as it is one of the top 20 states in that category. That has led to the opening of many motorcycle-related businesses in Virginia as the entire lifestyle is contributing to more in-state commerce. Virginia also has an expansive land mass, which is home to plenty of scenic motorcycle routes. There are a number of safety programs run by the state and other prominent organizations in Virginia. Motorcycle rider training programs are also popping throughout the state. A universal helmet law in Virginia protects all riders and is mandatory for riders of all ages.
Steps to Becoming a Virginia Motorcycle Mechanic
Obtaining employment as a motorcycle mechanic in Virginia can be accomplished by following each step in the following process. This process is designed to allow motorcycle mechanics to make optimum use of their time. It can also be a speedy and efficient way towards a long and productive career as a Virginia motorcycle mechanic.
Select Motorcycle Mechanic Education Program
Finish Admissions Process to Motorcycle Repair Program
Pass All Courses in Motorcycle Mechanic Training
Gain Work Experience
Pass Industry Certification Tests
Motorcycle mechanics in Virginia conduct all types of repair work, which includes dismantling engines, custom installations, parts replacement and much more.
Virginia Motorcycle Mechanic Education
A motorcycle mechanic in Virginia typically goes through an educational process at a post-secondary institution. This type of education features instruction on the specifics of small engine repair. It can be used to prepare students for an entry-level position as soon as they graduate or finish their respective program. The training involves a portion of classroom instruction along with hands-on teaching where students learn actual repair techniques.
The time frame for the completion of a motorcycle mechanic program differs according to each individual school. Most programs can be completed in 12 months or less. Some schools offer a variety of courses that students can take to gain a full comprehension of motorcycle repair. Here is a look at some motorcycle mechanic education options in the state of Virginia.
Southside Virginia Community College

The Motorcycle Maintenance Program at Southside has a variety of course offerings for students specializing in motorcycle mechanics.
109 Campus Dr
Alberta, VA 23821
Phone: (434) 949-1000

Piedmont Virginia Community College
There is a small engine repair course that has become very popular at PVCC and has been very beneficial for those interested in motorcycle repair.
501 College Dr
Charlottesville, VA 22902
Phone: (434) 977-3900
Virginia Motorcycle Mechanic Education Admissions
Motorcycle mechanic training is typically preceded by an admissions process. Whether that be at a post-secondary school or at a motorcycle repair shop as an apprentice, there is an admissions process that all individuals must follow. Each process is set by the individual organization that is offering motorcycle mechanic training. Therefore, it is recommended that those interested in this field should contact each organization so that they can meet all of the guidelines.
Motorcycle Mechanic Work Experience in Virginia
Work experience as a motorcycle mechanic in Virginia is the next step following the educational process. Work experience may also be obtained in the form of apprenticeships, which continue the training of motorcycle mechanics. Any type of motorcycle repair setting is capable of providing valuable work experience. This can be attained at a typical motorcycle repair shop or at a dealership that specializes in the sales, service and repair of motorcycles. Individuals looking to gain work experience in Virginia can appeal to a number of potential workplaces. Here is a listing of some of those establishments that could prove to be a landing spot for aspiring motorcycle mechanics in Virginia:
Motorcycle Factory
3820 Prince William Pkwy
Woodbridge, VA 22192
Phone: (703) 583-9600
Olde Towne Cycle
Building A, 68 Cool Springs Rd C
Fredericksburg, VA 22405
Phone: (540) 424-2235
Motorcycle Manufacturer Specific Training
Motorcycle mechanic training extends to specific areas of specialization. Manufacturer specific training programs instruct mechanics on the service and repair of motorcycles made by one manufacturer. This type of training goes beyond that of generalized repair. Motorcycle mechanics who engage in this form of training usually have prior experience. This type of training also serves as a tremendous asset when seeking out employment. Below is a listing of the motorcycle manufacturers that offer specific training programs:
Harley Davidson
Kawasaki
Yamaha
BMW
Suzuki
Honda
Virginia Motorcycle Mechanic Salary
The U.S. Bureau of Labor Statistics has created a nationwide database for the salary amounts of motorcycle mechanics. These numbers show the median and top salaries earned over the course of a year by motorcycle mechanics. In the state of Virginia, the median salary for motorcycle mechanics is higher than the national average. There are also different pay rates according to location. Some motorcycle mechanics in the state of Virginia are subject to higher salary amounts than those living in other cities. Below is a look at some of the salary amounts for motorcycle mechanics in the state of Virginia.
State of Virginia
Top 10% Salary: $59,440 ($28.58 per hr)
Median Salary: $35,040 ($16.85 per hr)
Richmond
Top 10% Salary: $64,610 ($27.68 per hr)
Median Salary: $42,410 ($20.39 per hr)
Alexandria
Top 10% Salary: $60,680 ($29.17 per hr)
Median Salary: $37,890 ($18.22 per hr)
Virginia Motorcycle Mechanic Employment Trends
Employment numbers for motorcycle mechanics in the state of Virginia continue to rise. The job growth for motorcycle mechanics in Virginia is higher than the national average. That indicates a solid future that can provide job stability for years to come. Motorcycle repair in the state of Virginia has also shown itself to be a growing industry. Those who are entering into the motorcycle repair business can rely on promising statistics for their futures.
Motorcycle Mechanic Certification
The Equipment & Engine Training Council (EETC) certifies mechanics in various types of small engine repair. This applies to motorcycle mechanics as they can take tests that will certify them in two, three or four-stroke repair. There are other certifications also offered by the EETC as it has become a very recognizable brand in the field of small engine repair. Certifications are distributed when scores of 70% or better are earned on a certification test. Once a certification is issued, it is good for a span of five years. After that time, motorcycle mechanics can apply to take a recertification test.
EETC certifications can be used during the process of attempting to gain employment. Showing a certification to a potential employer is a way of strengthening a motorcycle mechanic's credentials. A certification is not required for motorcycle mechanics to gain employment, but is often looked upon very favorably. Motorcycle mechanics who possess EETC certifications tend to have an advantage over other mechanics without any special designation.
In Virginia, there are no state certifications issued by any committee in Virginia when it comes to motorcycle repair. There is also no license is required for a motorcycle mechanic to be employed in Virginia. This heightens the value of an EETC certification as it is a way of measuring those who have surpassed the industry standard. Motorcycle mechanics who pursue an EETC certification can also be considered as individuals who are pursuing a form of continuing education.