There is a long and celebrated history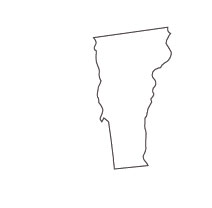 of auto racing within the state of Vermont. Speedways are located throughout Vermont, with popular venues like Northeastern Speedway, Catamount Stadium and Malletts Bay Speedway. Racing enthusiasts also have other options in Vermont as this timeless pastime is enjoyed by people of all ages. There are also a number of automobile associations across the state, which apply to various professions and interests. The widespread popularity of automobiles has allowed auto mechanics to enjoy job stability within Vermont. While it is not one of the most highly-populated states, Vermont has a large following of automotive aficionados among its residents. Moreover, the job growth of auto mechanics in Vermont is continually on the rise as there is an ongoing need for this specialized skill.
Vermont Auto Mechanic Education
Because there are so many technical aspects involved with auto repair, there is a need for a thorough education as part of auto mechanic training. This education is offered through post-secondary schools, career training centers and vocational institutes. In these programs, students receive classroom instruction combined with practical instruction that allows them to learn by conducting auto repair of their very own.
The setup, length, and cost of each auto mechanic education program in Vermont is different. However, each program prepares students to begin working in the field of auto repair. Students must complete the necessary coursework and also satisfy any other requirements set forth by the institution. Here is more information on the auto mechanic education programs offered in the state of Vermont.
Vermont Technical College
The Associate Degree of Applied Science in Automotive Technology at Vermont Tech has been accredited by the NATEF.
124 Admin Drive
Randolph Center, VT 05061
Department Chair: Robert L. Palmer
Phone: (802) 728-1000                                                
Northlands Job Corps Center
At Northlands, students are introduced to light automotive repair that will provide a foundation for working towards an ASE certification.
100 MacDonough Dr.
Vergennes, VT 05491
Phone: (802) 877-2922
Southwest Vermont Career Development Center
The career development center at Southwest Vermont features a two-year program that teaches auto repair in great depth and prepares students to enter the profession.
321 Park Street
Bennington, VT 05201
(802) 447-0220
Jefferson College
Students can select from either an Associate Degree or Certificate program in Automotive Technology at Jefferson College, which is one of the more affordable institutions to offer these programs.
1000 Viking Drive
Hillsboro, MO 63050
Phone: 636-481-3000
Auto Mechanic Work Experience in Vermont
The value of work experience for auto mechanics cannot be overstated. Work experience improves their knowledge, skill level and confidence. It also begins building a body of work that will allow them to test for an ASE certification. This is a mandatory component of ASE certifications, which adds to the overall credibility of this distinction. There is a certain amount of auto repair that can only be learned by working in this profession. Auto mechanics can gain valuable work experience in Vermont by choosing one of the many accomplished repair shops for their place of employment. Here is a glimpse of some Vermont auto repair shops that could serve as a work place for new auto mechanics entering the field.
Vermont EPA 609-Refrigerant Certification
The process of repairing a motor vehicle air conditioner (MVAC) can only be done by an auto mechanic who is certified to work on this kind of unit. The presence of refrigerant in an MVAC unit makes this a potentially hazardous situation. That is why the EPA (Environmental Protection Agency) has mandated that auto mechanics are well-informed before attempting MVAC service and repair. That led to the development of the 609-refrigerant certification, which can be earned with a score of 84% or better on the EPA-issued exam. The exam is available online and auto mechanics have the option of preparing for this material by joining a training program. A 609-refrigerant certification training program does not require auto mechanics to visit a specific location. The program can be completed at home before taking the certification exam. Here are some training programs to choose from:
ESCO Institute
P.O. Box 521
Mount Prospect, IL 60056
Phone: (847) 253-2220
ASE Certifications in Vermont
Becoming certified as an auto mechanic requires a passing score on specific tests that are created and administered by the National Institute for Automotive Service Excellence (ASE). There are more than 40 different certifications available to auto mechanics through the ASE. In the auto repair industry, ASE certifications hold tremendous value. They are a way of proving that an auto mechanic has reached a certain standard. Many auto repair shops will advertise job openings for mechanics who are ASE certified. This is a way of enhancing the overall credibility of an auto repair business. The first step towards ASE certification is meeting the necessary work experience requirements. Auto mechanics must then pass a certification exam given by the ASE. These exams hold an upgraded level of difficulty and test an auto mechanic's knowledge in certain areas. Auto mechanics who have acquired all the certifications in a test series achieve master status. Here are the separate test areas that lead to auto mechanic certifications.
Auto Maintenance and Light Repair Certification Test (G1)
Automobile & Light Truck Certification Tests (A Series)
Collision Repair & Refinish Certification Tests (B Series)
Damage Analysis & Estimating Certification Test (B6)
Automobile Service Consultant Certification Test (C1)
Truck Equipment Certification Tests (E Series)
Alternate Fuels Certification Test (F1)
Transit Bus Certification Tests (H Series)
Advanced Engine Performance Specialist Certification Test (L1)
Electronic Diesel Engine Diagnosis Specialist Certification Test (L2)
Light Duty Hybrid/Electric Vehicle Specialist Test (L3)
Engine Machinist Certification Tests (M Series)
Parts Specialist Certification Tests (P Series)
School Bus Certification Tests (S Series)
Medium-Heavy Truck Certification Tests (T Series)
Undercar Specialist Exhaust Systems Test (X1)
Taking an ASE certification exam requires auto mechanics to visit an official test center. These locations have a specific protocol for taking an ASE certification exam. Auto mechanics must bring the proper identification to these test centers and schedule test dates in advance. There is one official test center in the state of Vermont, although there are other centers nearby in the surrounding states. Here is the information on the lone test center in the state of Vermont.
Test Center #5209
Burlington - Williston
600 Blair Park Rd.
Suite 326
Williston, Vermont 05495-7529
(802) 872-0251
Manufacturer Certification Training in Vermont
Auto mechanics repair and service vehicles from all manufacturers when working in general automotive repair. However, there is the option of focusing on one specific brand of vehicles. Manufacturer specific training teaches auto mechanics the nuances of auto repair on one particular brand of vehicles. This can lead to a fruitful career at dealerships and service centers which cater to one specific car manufacturer. Some auto mechanic education programs feature manufacturer certification training. Within these programs, students learn more about specific auto repair instead of following a more generalized format. In the state of Vermont, there are no manufacturer certification programs, although some nearby states offer this kind of specialized training. Here is more information about some of the popular manufacturer certification programs available to auto mechanics.
Honda PACT Program
Throughout the country, there is a total of 28 schools that feature the Honda PACT program, which provides instruction on the repair of Honda vehicles.
Ford Asset Program
The Ford Asset program has an abundance of locations in the United States and this program takes aim at teaching the finer points of repair on all Ford vehicles.
Toyota T-Ten Program
The T-Ten program offers detailed instruction on the repair and service of vehicles made by Toyota and Lexus.
Kia National Training Center
Kia trains auto mechanics from all over the country at its Georgia location, which has become a place to gain advanced repair skills on these types of vehicles.
Vermont Auto Mechanic Salary
The salary of a Vermont auto mechanic depends on different factors. Location is one factor while the amount of work experience an auto mechanic holds also plays a role. ASE certifications can also bump the pay rate of an auto mechanic. The U.S. Bureau of Labor Statistics reported the median salary of an auto mechanic in Vermont at $36,190 per year. Those same statistics also showed that the top 10% of auto mechanics in Vermont earn a salary of $53,620 per year.
Here is a detailed look at the average salaries for Vermont auto mechanics, according to location.
Burlington
Top 10% Salary: $52,090 ($25.04 per hr)
Median Salary: $33,820 ($16.26 per hr)
Southern Vermont
Top 10% Salary: $56,080 ($26.96 per hr)
Median Salary: $37,720 ($18.13 per hr)
Northern Vermont
Top 10% Salary: $51,870 ($24.94 per hr)
Median Salary: $37,330 ($17.95 per hr)