Vermont provides one of the more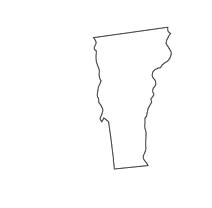 scenic landscapes for motorcycle enthusiasts. Motorcycle sport riders can find some challenging routes in terms of twists and turns. The Groton State Forest provides a stretch of winding roads, while the Appalachian Gap also offers an adventurous ride. Those who enjoy a more leisurely cruise can choose from a variety of scenic routes, which includes the Molly Stark Historic Byway or a trip through the Green Mountain Historical Forest. Vermont is also a popular destination for motorcycle riders from out of state. Motorcycle trips through Vermont have become a type of weekend getaway. There are also plenty of motorcycle events, including Okemo Valley's Iron Adventure Run and the annual Wilkins Bike Show. A helmet law applies to all motorcycle riders in the state of Vermont.
Steps to Becoming a Vermont Motorcycle Mechanic
Select Motorcycle Mechanic Education Program
Finish Admissions Process to Motorcycle Repair Program
Pass All Courses in Motorcycle Mechanic Training
Gain Work Experience
Pass Industry Certification Tests
Motorcycle mechanics in Vermont work in a variety of settings and conduct common repair work that includes inspections, parts replacement, in addition to more complex services, such as custom installations.
Vermont Motorcycle Mechanic Education
A motorcycle mechanic career in Vermont can begin with training at a motorcycle mechanic education school. A program of this nature is designed to teach the specifics of repair and service on all brands of motorcycles. General motorcycle repair and motorcycle theory are taught through a combination of classroom instruction and hands-on learning. Students are able to work in a live repair setting as they conduct diagnosis on common repair issues involving motorcycles.
Some of these programs are labeled as small engine repair while others are classified as Powersports technology programs. The process for motorcycle mechanic education involves some form of training and that can begin at a post-secondary school that is specific to motorcycle repair. Here is a look at some of the motorcycle mechanic education options in the state of Vermont.
The Powersports Technology Program at GMTCC allows students to learn inside a live shop setting in addition to a classroom environment. This certificate program also allows graduates to become EETC certified.
738 Route 15 West
Hyde Park, VT 05655
Phone: (802) 888-4447
This is a distance learning program that provides detailed coursework on small engine repair and how to service small gasoline engines.
1 Champlain Commons, Unit 3 
P.O. Box 1560 
Saint Albans, VT 05478
Vermont Motorcycle Mechanic Education Admissions
Admissions to any type of motorcycle mechanic training program requires approval from a board, committee or program director. Each program has its own specific guidelines for the admissions process. Most motorcycle mechanic education programs require applicants to be at least 18 years of age and have attained a minimum of a high school diploma or GED equivalency. It is best to contact each program directly when interested in gaining admission for motorcycle mechanic education and training.
Motorcycle Mechanic Work Experience in Vermont
Work experience for a motorcycle mechanic in Vermont is an important component of career advancement. A professional work setting that specializes in motorcycle repair provides motorcycle mechanics with the opportunity to enhance their techniques and overall capabilities. Motorcycle mechanics who gain work experience further their credentials in the profession. Motorcycle mechanics who are new to the field of motorcycle repair are tasked with the objective of finding a position. The more work experience that is acquired, the more valuable a motorcycle mechanic becomes in this profession. Many different motorcycle mechanic positions are given to job candidates who can show a sufficient amount of work experience. Motorcycle mechanics are also expected to keep pace with all the innovations and components that are supplemented into the field of motorcycle repair. This can be accomplished through work experience. In the state of Vermont motorcycle mechanics may find work experience at the following locations:
Vintage Steele
448 Canal St #2
Brattleboro, VT 05301
Phone: (802) 490-3876
Cyclewise Inc.
130 Ethan Allen Hwy
New Haven, VT 05472
Phone: (802) 388-0669
Motorcycle Manufacturer Specific Training
Motorcycle manufacturer specific training is available in select programs across the country. This type of training establishes an above-average knowledge level in the repair and service of motorcycles made by one manufacturer. Completing this type of specific training can allow motorcycle mechanics to obtain a position of employment at a repair center that specializes in servicing one brand of motorcycles. It can also elevate the overall body of knowledge held by a motorcycle mechanic. Below are the manufacturers providing specific training programs to motorcycle mechanics:
Harley Davidson
Kawasaki
Yamaha
BMW
Suzuki
Honda
Vermont Motorcycle Mechanic Salary
Motorcycle mechanic salaries in Vermont are dependent upon numerous factors. Some of those factors include work experience, volume of business, and the type of repair that is done on a consistent basis in a specific repair shop. The U.S. Bureau of Labor Statistics collects data for motorcycle mechanic salaries across the country and that also includes that state of Vermont. Motorcycle mechanics in Vermont can always take steps to increase their pay rates as there is higher earning potential than the average amount. Here is a look at the motorcycle mechanic salaries for the state of Vermont.
State of Vermont
Top 10% Salary: $30,590 ($14.71 per hr)
Median Salary: $27,260 ($13.11 per hr)
United States
Top 10% Salary: $56,350 ($27.09 per hr)
Median Salary: $34,720 ($16.69 per hr)
Vermont Motorcycle Mechanic Employment Trends
Employment trends in the state of Vermont indicate that the number of motorcycle mechanics is increasing each year. This is consistent with nationwide trends as the motorcycle mechanic profession continues to gain more momentum by the year. Motorcycle popularity is on the rise, as more interest in this lifestyle has equated to more potential jobs for motorcycle mechanics. The state of Vermont reflects that dynamic when it comes to motorcycle mechanic employment.
Motorcycle Mechanic Certification
Motorcycle mechanic certifications are not issued under that distinction. There is a process for earning a certification in motorcycle repair, although it falls under a different classification. The Equipment & Engine Training Council (EETC) certifies small engine mechanics in a number of categories. Motorcycle mechanics have the option of being certified in two or four-stroke repair. This EETC certification applies to the kind of repair work and maintenance done by motorcycle mechanics.
Becoming certified involves taking an EETC certification test, which has a mandatory passing score of 70%. Motorcycle mechanics can hold a valid certification for five years, after which time it must be renewed by taking a recertification test. An EETC certification helps motorcycle mechanics progress through their field. Showing one of these certifications is essentially a way of boosting a motorcycle mechanic's credentials in an effort to obtain a specific position. Many motorcycle mechanic job openings are attained by candidates who hold some type of certification.
However, certifications are not needed to work as a motorcycle mechanic in Vermont. That applies to the EETC certifications as well. There are no regulations on motorcycle mechanic employment by the state of Vermont. Therefore, motorcycle mechanics are left to find their own form of education and continuing education. This is where in EETC certification can prove valuable.