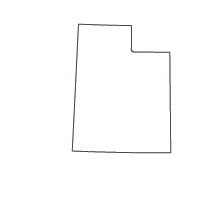 Now is the perfect time to become an auto mechanic in Utah. The employment numbers are booming as Utah has the highest growth rate among auto mechanics among all 50 states. There is close to a 3% job growth every year for auto mechanics in the state of Utah. Openings are widespread, which means new auto mechanics are being fast tracked into immediate employment. Salaries have also been on the rise as Utah is seeing increased pay rates for auto mechanics as a whole. The reported median salaries across the state have experienced a consistent increase over the last few years. The high demand for auto mechanics is not showing any signs of slowing down. The rise in auto mechanic numbers has also been helped by the rising number of auto repair businesses in the state of Utah.
Utah Auto Mechanic Education
The education of an auto mechanic has a few different pathways. Certificate programs are offered by community colleges, technical colleges and career training institutes. These programs vary in length and can last anywhere from six months to a year, with a select few extending to 18 months. Certificate programs prepare auto mechanics for what they will encounter when starting out in the auto repair industry.
There are also two-year Associate Degree options offered by accredited colleges. These programs are a bit more in depth and also require the completion of general education courses. The cost of each program is individually set, although the coursework involved relies on many of the same concepts. Students engage in classroom learning, as well as hands-on instruction that takes place in automotive work bays. Here are some of the auto mechanic education programs offered in Utah.
Utah Valley University
Certificate, Diploma, Associate Degree and Bachelor degree option are available in the Automotive Technology program at Utah Valley.  
800 West University Parkway
Orem, UT 84058
Contact: Katreena Davis
Phone: 801-863-8349
Uintah Basin Applied Technology College
The certificate program at UBATC is among the most affordable in the state when it comes to auto mechanic education.
Roosevelt Campus
(435) 722-6900
1100 E. Lagoon St.
Roosevelt, UT 84066
Dixie State University
Associate Degree and Certificate options are available as part of the NATEF approved Automotive Technology program at Dixie State.
225 South University Avenue
St. George, UT 84770
Contact: Mel Jensen
Department Coordinator
Email: jensenm@dixie.edu
Phone: 435-652-7853
Salt Lake Community College
Students at Salt Lake Community College have the option of enrolling in an Automotive Technology Certificate Program or Associate Degree Program.
4600 South Redwood Road
Salt Lake City, UT 84123
801-957-SLCC (7522)
Contact: Norm Brown
Email: norman.brown@slcc.edu
Snow College
Snow College features a NATEF accredited Auto Technology program that has a variety of certificate options to choose from.
150 College Ave.
Ephraim, Utah 84627
435.283.7000
Auto Mechanic Work Experience in Utah
The work experience an auto mechanic gains in the field is invaluable. Work experience is a way of translating all the concepts and theories learned in an auto mechanic education program. This allows auto mechanics to become more confident and well-versed in their craft. Work experience also allows auto mechanics to build their credentials in the process of earning ASE certifications. There is a work experience requirement that needs to be met before an auto mechanic can qualify to take an ASE certification exam. The state of Utah features plenty of options when it comes to auto mechanic workplaces and here is a glimpse of some of those settings:
Advanced Service Automotive Repair
3034, 4485 W 3500 S
West Valley City, UT 84120
Phone: (801) 968-5680
Utah EPA 609-Refrigerant Certification
Working on motor vehicle air conditioner (MVAC) units is a popular form of auto repair. However, this endeavor cannot be undertaken by just any auto mechanic. For mechanics to work on MVAC units, they must possess a valid certification issued by the EPA. This certification is called a 609-refrigerant certification and can be earned with a passing score on the necessary exam. Obtaining a 609-refrigerant certification will also permit auto mechanics to purchase smaller sized quantities of regulated refrigerants. In preparation for this exam, auto mechanics can utilize a training program. There are programs available throughout the country, although they do not require auto mechanics to attend any sessions. The programs can be completed on a mechanic's own time. Here is a sampling of the 609-refrigerant certification training programs currently available to auto mechanics.
ESCO Institute
P.O. Box 521
Mount Prospect, IL 60056
Phone: (847) 253-2220
ASE Certifications in Utah
There are currently more than 40 options available to auto mechanics seeking out a certification from the National Institute for Automotive Service Excellence (ASE). Earning an ASE certification shows that an auto mechanic has achieved a level of knowledge that goes beyond the industry average. ASE certifications are not easy to attain as questions on the exam are carefully selected and constructed by a panel of experts. Certifications are available in an array of different areas and are widely respected throughout the automotive industry. ASE certifications also help auto mechanics who are seeking out a new place of employment. Being able to show a certification or multiple certifications increases the value of an auto mechanic. That could be a bargaining tool when negotiating pay rates or job terms. Many auto repair shops staff teams of auto mechanics that have ASE certifications. Utah auto mechanics interested in obtaining an ASE certification can work to meet the requirements in any of the following test areas:
Auto Maintenance and Light Repair Certification Test (G1)
Automobile & Light Truck Certification Tests (A Series)
Collision Repair & Refinish Certification Tests (B Series)
Damage Analysis & Estimating Certification Test (B6)
Automobile Service Consultant Certification Test (C1)
Truck Equipment Certification Tests (E Series)
Alternate Fuels Certification Test (F1)
Transit Bus Certification Tests (H Series)
Advanced Engine Performance Specialist Certification Test (L1)
Electronic Diesel Engine Diagnosis Specialist Certification Test (L2)
Light Duty Hybrid/Electric Vehicle Specialist Test (L3)
Engine Machinist Certification Tests (M Series)
Parts Specialist Certification Tests (P Series)
School Bus Certification Tests (S Series)
Medium-Heavy Truck Certification Tests (T Series)
Undercar Specialist Exhaust Systems Test (X1)
An ASE certification exam is given at an official test center. Exam dates are available throughout the year, although auto mechanics must schedule a test in advance. When visiting a test center, auto mechanics are required to bring the necessary documentation. There are no online options available as these exams must be taken in person. Here are some of the ASE test centers located in Utah:
Test Center #5343
Salt Lake City - South 1460 East
201 South 1460 East
490 Student Services Center
Salt Lake City, Utah 84112-9059
(801) 581-7310
Test Center #7303
Prometric Satellite Center
Unitah Basin Applied Technology College
1100 East Lagoon St
Roosevelt, Utah 84066
(435) 722-6946
Test Center #7105
Prometric Satellite Center
200 South 800 West
Snow College
Richfield, Utah 84701
(435) 893-2239
Test Center #7339
Prometric Satellite Center
Utah St Univ. Eastern Reeves Building Rm #114
451 East 400 North
Price, Utah 84501
(435) 613-5325
Test Center #0090
Orem - Lindon
350 South 400 West
Suite 250
Lindon, Utah 84042
(801) 226-2095
Manufacturer Certification Training in Utah
Auto mechanics face a lot of choices when starting out in the profession. One of those choices involves the kind of repair work they see themselves doing. One option is to pursue a manufacturer certification, which trains mechanics to work on a specific brand of vehicles. Companies like Ford, Honda and BMW all certify mechanics to work on their vehicles. This type of certification is a way of showing that an auto mechanic has an above-average knowledge level when it comes to working on vehicles made by a certain manufacturer. Dealerships are a popular place for manufacturer certified mechanics to find employment. This type of specialization puts auto mechanics in high demand and here are some of the manufacturer specific training programs in Utah:
Subaru University
Utah State University Eastern
451 East 400 North
Price, UT 84501
435-613-5673
GM Automotive Service Educational Program
Weber State
Department of Automotive Technology
Technical Education Building, Room 201
1465 Edvalson St. Dept 2404
Ogden, UT 84408-1504
Phone: 801-626-6579
E-mail: automotivetechnology@weber.edu
Utah Auto Mechanic Salary
The state of Utah is home to a lot of opportunities for auto mechanics in terms of annual pay rate.  The U.S. Bureau of Labor Statistics estimates the median salary of a Utah auto mechanic at $38,540 per year. Meanwhile, the top 10% of auto mechanics in Utah earn an average salary of $67,110 per year. The location of an auto repair business has an influence on those pay rates. Auto mechanics who work in certain areas of Utah can earn higher yearly salaries depending upon their location. There are other factors that contribute to annual auto mechanic salaries and here is a look at the different averages throughout the state of Utah.
Provo
Top 10% Salary: $63,000 ($30.29 per hr)
Median Salary: $41,270 ($19.84 per hr)
Salt Lake City
Top 10% Salary: $69,310 ($33.32 per hr)
Median Salary: $39,200 ($18.85 per hr)
George
Top 10% Salary: $59,080 ($28.40 per hr)
Median Salary: $35,900 ($17.26 per hr)
Ogen
Top 10% Salary: $75,680 ($36.38 per hr)
Median Salary: $43,800 ($21.06 per hr)