The rise in motorcycle interest in Utah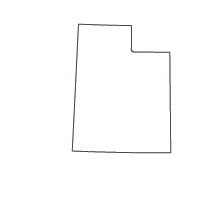 is evidenced by the increasing number of motorcycle mechanics. Utah has one of the fastest job growth rates for any states when it comes to motorcycle mechanics. There are over 82,000 motorcycles registered in the state of Utah and those numbers are also increasing each year. Motorcycle repair shops throughout the state are reporting positive sales and that has contributed to a strengthening motorcycle culture in Utah. There are also more motorcycle rides throughout the year as the spring and summer months are peak times for motorcycle events in Utah.
Steps to Becoming a Utah Motorcycle Mechanic
Those who are interested in pursuing a future as a Utah motorcycle mechanic can make that a reality by following five simple steps. A career as a motorcycle mechanic awaits those who are able to follow through on a step-by-step process that does not take particularly long to complete. Below are the five steps that can lead you to a career as a motorcycle mechanic in Utah.
Select a Motorcycle Mechanic Education Program
Meet Admission requirements to a Motorcycle Mechanic Program
Complete Motorcycle Mechanic Courses
Gain Work Experience
Earn Industry Certifications
Motorcycle mechanics who finish these steps frequently find themselves working in a variety of settings conducting ordinary repair tasks. They also conduct more complex tasks, such as custom installations and small engine dismantling.
Utah Motorcycle Mechanic Education
Motorcycle mechanic education in Utah supplies students with the necessary training to begin working in motorcycle repair. Choosing a motorcycle mechanic education program can depend on a lot of different factors. Location is often the primary dictator, although there are other things to consider. Program length, cost and the type of degree or certificate awarded to graduates should all be considered when selecting a program.
Motorcycle mechanic education programs utilize classroom learning and practical instruction to carry out their curriculum objectives. There are also programs that are called small engine repair or powersports technology. Both of these programs teach the same principles included in a motorcycle technology education program. In the process of seeking out a motorcycle mechanic education option in Utah, the following schools may be considered.
Salt Lake Community College
The Motorcycle/Outdoor Power Equipment program at SLCC awards a Certificate of Completion to students who complete the 32 required credits.
4600 South Redwood Road
Salt Lake City, UT 84123
Phone: 801-957-7522
Davis Technical College
The Motorsports program at Davis Tech lasts seven months and concludes with a Certificate of Completion.
550 E 300 S
Kaysville, UT 84037
Phone: 801-829-9370
Utah Motorcycle Mechanic Education Admissions
Admissions departments in post-secondary schools all operate on an individual basis. They adhere to guidelines set by that specific institution. Schools commonly require a high school diploma or GED equivalency for admission. There may also be age requirements which typically stands at 18 years. For more information on the admissions policies and procedures, it is recommended that interested parties contact the post-secondary school directly.
Motorcycle Mechanic Work Experience in Utah
The work experience component of a motorcycle mechanic's career is important for a variety of reasons. First, it is the starting point for their professional career. The techniques, concepts and principles learned in motorcycle mechanic education training can be utilized through real-life work experience. Secondly, real-world motorcycle repair is quite different from what was experienced during motorcycle educational training. Work experience involves actual motorcycle owners with real engine issues. That demands a high level of precision and the more repetitive repair procedures become, the stronger it makes the overall skillset of a motorcycle mechanic. Lastly, work experience helps boost individual credentials, particularly when it comes to seeking out employment. Many motorcycle mechanic jobs require work experience. Motorcycle repair shop owners and managers rely on motorcycle mechanics who have conducted small engine repair on an extensive basis. This is why the more elite motorcycle mechanic jobs are generally given to candidates who can show a sufficient amount of work experience to their credit. Here is a handful of Utah motorcycle repair settings that can provide work experience:
Salt City Builds
2212 S W Temple #17
Salt Lake City, UT 84115
Phone: (801) 810-9794
Moto Station
231 W 4500 S
Murray, UT 84107
Phone: (801) 268-0100
Motorcycle Manufacturer Specific Training
Motorcycle mechanic manufacturer specific training hones in on the repair, service and engine specifics of motorcycles made by one manufacturer. This involves thorough instruction on the inner workings of one brand of motorcycles. This training is not generally designed for beginner motorcycle mechanics as most who enter into this type of training have some previous work experience in motorcycle repair. Attaining multiple forms of manufacturer specific training has the capability of a labeling a motorcycle mechanic as an industry expert. Here is a listing of the motorcycle manufacturers that offer specific training:
Harley Davidson
Kawasaki
BMW
Yamaha
Suzuki
Honda
Utah Motorcycle Mechanic Salary
Motorcycle mechanic salaries in Utah are contingent upon location. The pay rate also depends upon individual factors which include work experience, education and other job qualifications. The U.S. Bureau of Labor Statistics has collected data that identifies average salary amounts for motorcycle mechanics in each state. That also applies to Utah as there are differences in motorcycle mechanic pay rates throughout the state. Here is a closer look at what Utah motorcycle mechanics earn on an annual basis.
State of Utah
Top 10% Salary: $56,590 ($27.21 per hr)
Median Salary: $37,740 ($18.14 per hr)
Salt Lake City
Top 10% Salary: $53,740 ($25.84 per hr)
Median Salary: $41,520 ($19.96 per hr)
ProvoTop
10% Salary: $58,160 ($27.96 per hr)
Median Salary: $30,170 ($14.51 per hr)
Utah Motorcycle Mechanic Employment Trends
Employment trends in Utah for motorcycle mechanics have catapulted at a staggeringly consistent pace. There has been no drop-off in overall jobs as things have been just the opposite. Motorcycle mechanic jobs are becoming abundantly available as data from the BLS indicates there will be a 25% job growth for motorcycle mechanics in Utah by the year 2024. The outlook for motorcycle mechanics is favorable around the country as the motorcycle mechanic profession is one that continues to gain momentum. This it has made for a more secure future for those beginning a career in motorcycle repair, particularly within the state of Utah.
Motorcycle Mechanic Certification
The Equipment & Engine Training Council (EETC) certifies mechanics in small engine repair. This organization is known throughout the country and is highly respected among all types of mechanics. Motorcycle mechanics who are interested in earning an industry certification can apply to take a certification test given by the EETC. A certification test requires a passing score of 70% or better.
Upon earning a satisfactory grade, a motorcycle mechanic is issued a certification that lasts for five years in duration. For motorcycle mechanics, an EETC certification is valuable in the job-seeking process. Industry certifications are considered to be a form of credibility, which can assist motorcycle mechanics who are looking to obtain a new position. It is important to note that there are no state certifications or licenses distributed to motorcycle mechanics in Utah. There are also no certifications for motorcycle mechanics provided by the National Institute for Automotive Service Excellence.
That means motorcycle mechanics must rely on EETC certifications as the industry norm. This is one of the reasons that EETC certifications have become so highly revered in the industry. It is the primary way for motorcycle mechanics to prove they have acquired a knowledge level that is above average. Motorcycle mechanics interested in obtaining an EETC certification may contact the organization and begin the process of enhancing their credentials by setting up a date to take a certification exam. EETC certifications are also different from technical certificates issued by motorcycle mechanic education programs.