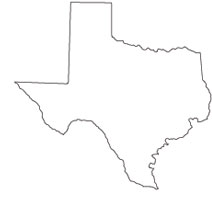 Texas has steadily grown into an automotive industry giant, with plants and manufacturing centers located throughout the state. There are also a growing number of auto repair jobs opening every year as that number has reached into the thousands. As a result, Texas will have experienced a 20% job growth in the ten-year period that concludes in 2024. The state is home to more than 47,000 auto mechanics and only the state of California employs more. That has created a plethora of job opportunities in Texas. With more automotive-related businesses expected to move to Texas, those numbers are expected to keep on increasing. The state of Texas is also the site of multiple automobile shows and events throughout the year as popularity is at an all-time high. Beginning a career as an auto mechanic in Texas is a pathway to a budding profession that is loaded with an immensity of possibilities.
Texas Auto Mechanic Education
The auto mechanic educational options are far and wide in the state of Texas. The different programs offer a variety of different outcomes, as certificates, diplomas and degrees can all be the result of an auto mechanic education. These options all come with a specified time length, while most coursework is similar. Through these programs, auto mechanics learn the ins and outs of automotive repair.
Each institution sets its own guidelines for the admissions and graduation process. Tuition rates are also determined by each individual post-secondary school that offers auto mechanic education. Here is a closer look at some of the individual schools that provide auto mechanic education in Texas.
Auto Mechanic Work Experience in Texas
Work experience is essential for auto mechanics looking to earn an ASE certification. The ASE mandates so many years of work experience before an auto mechanic qualifies to test for one of its many certifications. Work experience also acclimates new auto mechanics to the world of auto repair. Accumulating work experience is a way of enhancing one's overall skill and knowledge level while also providing a way to learn on the job. The ever-changing landscape of auto repair makes learning an ongoing endeavor for auto mechanics of all experience levels. Texas is home to a vast amount of auto repair shops that could provide ample work experience to all auto mechanics. Here are some potential work settings for auto mechanics in Texas:
HWY 78 Auto
3302 TX-78
Wylie, TX 75098
Phone: (972) 442-2269
Dub's Garage
5973 La Costa
Corpus Christi, TX 78414
Phone: (361) 444-1355
EPA 609-Refrigerant Certification in Texas
Auto mechanics are required to obtain a certification to work on motor vehicle air conditioner (MVAC) systems. The EPA (Environmental Protection Agency) has established a set of standards that must be followed by auto mechanics when they are working on MVAC units. These standards are incorporated into a certification test set forth by the EPA. The certification is called a 609-refrigerant certification and is available to be taken online. When a passing score is earned on this certification exam, an auto mechanic will be certified for MVAC repair and will also be permitted to make purchases of regulated refrigerants. Here are some services that offer training programs for the 609-refrigerant certification exam.
ESCO Institute
P.O. Box 521
Mount Prospect, IL 60056
Phone: (847) 253-2220
Texas ASE Certifications
There are over 40 certifications that can be earned by auto mechanics when they meet the necessary requirements established by the National Institute for Automotive Service Excellence (ASE). Certifications of this kind show that an auto mechanic has attained an above-average skill level in a particular area of auto repair. Certifications are earned by passing an ASE exam. These exams are available in a variety of categories, which have come to be known as test series. Auto mechanics who have earned certifications will see their value automatically increase. Most auto repair shops favor the hiring of certified auto mechanics. More certifications improves the ability to negotiate higher pay and better work opportunities. The proper amount of work experience must be attained before an auto mechanic can be approved to take an ASE certification exam. Auto mechanics who are interested in pursuing certifications can work towards achieving ones in the following test areas.
Auto Maintenance and Light Repair Certification Test (G1)
Automobile & Light Truck Certification Tests (A Series)
Collision Repair & Refinish Certification Tests (B Series)
Damage Analysis & Estimating Certification Test (B6)
Automobile Service Consultant Certification Test (C1)
Truck Equipment Certification Tests (E Series)
Alternate Fuels Certification Test (F1)
Transit Bus Certification Tests (H Series)
Advanced Engine Performance Specialist Certification Test (L1)
Electronic Diesel Engine Diagnosis Specialist Certification Test (L2)
Light Duty Hybrid/Electric Vehicle Specialist Test (L3)
Engine Machinist Certification Tests (M Series)
Parts Specialist Certification Tests (P Series)
School Bus Certification Tests (S Series)
Medium-Heavy Truck Certification Tests (T Series)
Undercar Specialist Exhaust Systems Test (X1)
Taking an ASE certification has to be done by visiting an official test center. Test center locations have been set up all over the state of Texas. Auto mechanics must qualify for a certification test and then set a test date in advance.  Upon arrival at an official test center, auto mechanics will be asked to show specific documentation before they can begin an exam. Here are a few of the many ASE test centers located in the state of Texas:
Test Center #0377
Dallas - Pearl Street
700 N Pearl St Suite G1250
Plaza of the Americas
Dallas, Texas 75201
(214) 880-7419
Test Center #0307
Houston - Northwest Freeway
13100 Northwest Freeway
Suite 130
Houston, Texas 77040
(713) 690-2629
Test Center #5400
College Station - General Service Complex
1101 General Services Complex
750 Agronomy Rd, Room 1105
College Station, Texas 77843
(979) 862-7992
Test Center #0010
Austin - S. IH 35
2801 S. IH 35
Rear Suite
Austin, Texas 78741
(512) 383-8928
Test Center #7152
Prometric Satellite Center
Brazosport College
500 College Dr.
Learning Services, Room E-130
Lake Jackson, Texas 77566
(979) 230-3253
Manufacturer Certification Training in Texas
Auto mechanics have the option of focusing on the repair and service of vehicles produced by a specific manufacturer. Training is available from individual manufacturers, such as BMW, Ford, Audi and a host of other automotive companies. This training prepares auto mechanics to work at dealerships and service centers owned by those individual manufacturers. Manufacturer certification training is available through specific programs at post-secondary schools throughout the state of Texas. This kind of training creates a specialized skill for auto mechanics and makes them more appealing candidates to work in the repair shops of car dealerships. This has the potential to open up a wealth of opportunities for auto mechanics in the state of Texas. Here is a look at some of the manufacturer specific training offered in the Lone Star State:
Honda PACT Program
San Jacinto College
8060 Spencer Highway
Pasadena, TX, 77505
Phone: (281) 476-1501
Ford Asset Program
Brookhaven College
3939 Valley View Lane
Farmers Branch, TX
Contact: Shane Baxter
Phone: 469-235-1425
Email: sbaxter@dcccd.edu
Toyota T-Ten Program
Texas State Technical College
3801 Campus Drive
Waco, Texas 76705
Contact: Jody Trice
Phone: (254) 867-2260
Chrysler Mopar
Austin Community College
4400 College Park Drive
Round Rock, TX, 78665
Phone: 512 223-0352
Texas Auto Mechanic Salary
There is a large population of auto mechanics in the state of Texas and that means there is a wide range of salaries. The U.S. Bureau of Labor Statistics calculates median salaries for auto mechanics throughout the country. Those statistics show the median salary of an auto mechanic in Texas is $38,450 per year. Those statistics also go on to show that the top 10% of auto mechanics in Texas earn a salary of $65,140 per year. Location, work experience and the number of certifications all weigh into how much an auto mechanic in Texas can make over the course of a year. Here is a breakdown of auto mechanic salary averages by location in the state of Texas.
Fort Worth
Top 10% Salary: $62,020 ($29.82 per hr)
Median Salary: $36,810 ($17.70 per hr)
Waco
Top 10% Salary: $61,160 ($29.40 per hr)
Median Salary: $35,050 ($16.85 per hr)
College Station
Top 10% Salary: $59,700 ($28.70 per hr)
Median Salary: $33,620 ($16.17 per hr)
San Antonio
Top 10% Salary: $66,980 ($32.20 per hr)
Median Salary: $37,670 ($17.97 per hr)