One of the most notable aspects of the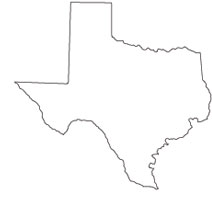 motorcycle repair industry in Texas is its rapid growth rate. Texas is introducing new motorcycle mechanics to the profession at a faster rate than any other state in the country. This is partly attributed to the increase in popularity of the motorcycle lifestyle in Texas. Only five states have more motorcycle owners than Texas. There is also more square mileage in Texas than any other state in the continental U.S., which leaves plenty of room to ride. Texas has no universal helmet law and only riders ages 20 and under are required to wear one in transit. The state of Texas is also home to a number of female motorcycle clubs as motorcycle popularity is extending to a broad demographic.
Steps to Becoming a Texas Motorcycle Mechanic
There are steps that can be followed on the way to becoming a Texas motorcycle mechanic. These steps are laid out to provide the fundamentals and framework for a long and successful career in motorcycle repair. Following these steps is recommended in order to achieve success in the motorcycle repair industry.
Select a Motorcycle Mechanic Education Program
Gain Admission to a Motorcycle Repair Program
Complete Motorcycle Mechanic Coursework
Gain Work Experience
Satisfy Requirements for Certifications
The setting for motorcycle mechanics typically includes repair shops, dealerships, service centers and Powersports stores.
Texas Motorcycle Mechanic Education
The process that leads to a career as a motorcycle mechanic in Texas is rooted in an education program. This is the first step motorcycle mechanics can take on their way to a full-time position in motorcycle repair. The educational process is comprised of a classroom learning experience and a practical learning experience. This combination instills technical knowledge and motorcycle repair techniques.
There is no universal time frame for the completion of a motorcycle mechanic education program. Each individual post-secondary school sets its own time frame for the educational process. Some programs last longer than others. The awarding of a degree, diploma or certificate marks the culmination of a motorcycle mechanic education. That award can be used to obtain employment right out of school. Here is a look at some Texas schools that offer motorcycle mechanic education programs.
Austin Community College
The Outdoor Power Equipment program caters to motorcycle mechanics and offers extensive instruction in small engine repair.
5930 Middle Fiskville Rd.
Austin, Texas 78752
512-223-4ACC
Angelina College
There is a small engine repair offering as part of the Vocational Occupations Program at Angelina College, which is located in the city of Lurfkin.
3500 South First Street
Lufkin, Texas 75904
Phone: (936) 639-1301
Cedar Valley College
The Engine Technology option at Cedar Valley offers detailed instruction on the essentials of small engine repair, which is part of the school's technical and mechanic program.
3030 N. Dallas Ave.
Lancaster, TX 75134
972-860-8201
Texas Motorcycle Mechanic Education Admissions
The admissions process for Texas motorcycle mechanic education is contingent upon each individual program. One of the most common requirements for admissions is a high school diploma or GED equivalency. There are age requirements in some programs and that is detailed in the admissions guidelines. Checking in with each individual program director is part of the process for those applying to a motorcycle mechanic education program. Each program may have different specifications when applying for admission.
Motorcycle Mechanic Work Experience in Texas
Work experience for a Texas motorcycle mechanic is an integral part of acclimating to this profession. Motorcycle theory and the concepts of motorcycle repair are taught in the educational process, although putting them to daily use can only be done with full-time work experience. This is also a way of strengthening the overall abilities of a motorcycle mechanic. In the motorcycle repair industry, work experience is used as a measuring stick when it comes to employment. Motorcycle mechanics who can show an ample amount of work experience usually have an advantage when it comes to job competition. Finding and securing a position is a major component of becoming a motorcycle mechanic. Here is a look at some potential work places for motorcycle mechanics in the state of Texas.
Motorcycle Manufacturer Specific Training
Motorcycle manufacturer specific training can help mechanics acquire a special set of skills. This form of training specializes in one brand of motorcycles. The basics of repair and the innermost workings of one specific brand of motorcycles are taught to motorcycle mechanics. This can lead to a position at a dealership that specializes in working on one brand of motorcycles. The skill can also be useful to motorcycle mechanics who wish to broaden their abilities. Receiving manufacturer-specific training can separate mechanics from those who have a more generalized knowledge of repair. Here is a look at the manufacturers who offer training programs:
Harley Davidson
Kawasaki
Yamaha
BMW
Suzuki
Honda
Texas Motorcycle Mechanic Salary
Because of the sheer size of Texas, motorcycle mechanic pay rates fluctuate according to location. In an effort to identify differences in salary, the U.S. Bureau of Labor Statistics has released data on motorcycle mechanic salaries in Texas. Those calculations show the median salary for a motorcycle mechanic in Texas is $33,240 per year. Meanwhile, the top 10% motorcycle mechanic salaries in Texas are reported at $56,280 per year. Here's a closer look at some of the different salaries based upon location in the state of Texas.
Dallas
Top 10% Salary: $59,460 ($28.59 per hr)
Median Salary: $35,050 ($16.85 per hr)
Houston
Top 10% Salary: $57,940 ($27.85 per hr)
Median Salary: $29,760 ($14.31 per hr)
San Antonio
Top 10% Salary: $54,250 ($26.08 per hr)
Median Salary: $36,270 ($17.44 per hr)
Texas Motorcycle Mechanic Employment Trends
Employment trends are extremely good in the state of Texas when it comes to the motorcycle mechanic profession. Over the past few years, there has been a dramatic increase in the number of motorcycle mechanic jobs in Texas. Projections indicate those increases will continue as there is a growing demand for motorcycle mechanics and Texas. Those entering the profession have a favorable outlook within the state and the opportunity for a long and stable career. For the ten-year period ending in 2024, there projects to be a 27% job growth in Texas motorcycle mechanics, according to the Bureau of Labor Statistics.
Motorcycle Mechanic Certification
Motorcycle mechanic certifications why not available through the state of Texas. For those motorcycle mechanics wishing to pursue an industry certification, there is a need to become familiar with the Equipment & Engine Training Council (EETC). This organization caters to the advancement of small engine mechanics. There are different certifications distributed by the EETC, some of which apply directly to motorcycle mechanics. Pursuing an EETC certification in the two, three or four stroke categories is a common objective of many motorcycle mechanics.
To achieve a certification from the EETC, a motorcycle mechanic must pass a 150-question test with a score of 70% or better. This will result in the issuing of a certification that will last for 5 years. The recertification process requires a motorcycle mechanic to pass another exam.
The importance of an EETC certification shows itself in numerous ways. Certifications are used as a way of improving a motorcycle mechanic's resume. When applying for a job as a motorcycle mechanic in Texas, there are no available state certifications to show potential employers. This is where an EETC certification comes in handy as it provides another form of credibility. This can also be considered as a form of ongoing education. Becoming certified by the EETC puts motorcycle mechanics in a better position to advance their respective careers.