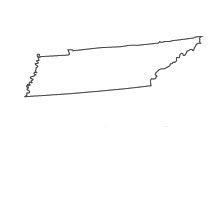 Starting a career as an auto mechanic in Tennessee offers opportunities that do not exist in every state. Tennessee is steadily emerging as the southern hub of the automotive industry. Many car companies are relocating plants and centers in Tennessee. That has resulted in a booming industry that has translated into an abundance of auto-related jobs. Auto mechanics in Tennessee are also capable of earning high pay rates with the proper training. The earning potential for auto mechanics in Nashville, Clarksville and Memphis are among the highest anywhere in the southeast. There is also a lot of room for advancement in the auto repair industry in Tennessee.
Tennessee Auto Mechanic Education
The career path of an auto mechanic begins at a training program that introduces the concepts of auto repair. There are a number of post-secondary schools that offer this type of training. Programs differ by name as some award certificates of completion while others result in an Associate Degree of Applied Science. Certificate programs generally take one year to complete while degree programs usually require two years of study to satisfy graduation requirements.
The layout of each auto mechanic education program varies, although the basic principles are relatively similar. Automotive technology programs combine classroom work with practical instruction so that students obtain a multi-faceted skillset that will allow them to begin a career as an auto mechanic in Tennessee. Here are some auto mechanic education programs in Tennessee.
Auto Mechanic Work Experience
Work experience for auto mechanics helps in numerous ways. The experience of engaging in auto repair is a valuable teaching tool, one that never ceases. Mechanics learn new techniques, tips and tidbits throughout their entire careers. New mechanics find this experience particularly helpful. Work experience is also needed to earn ASE certifications. There is an experience quota that needs to be met before a mechanic can even sit for any of the ASE certification exams. Work experience in Tennessee is available in a variety of settings and here are some potential places for auto mechanics to begin their careers.
Bao Auto Repair
1100 Bradshaw Garden Rd
Knoxville, TN 37912
Phone: (865) 688-8695
EPA 609-Refrigerant Certification
MVAC repair is a term used to describe service on a motor vehicle air conditioner.  This process involves regulated refrigerants, which can be harmful to the environment and dangerous if mishandled. For those reasons, the EPA stepped in and instituted a certification for auto mechanics who intend to work on MVAC units. This is called a 609-refrigerant certification, which is earned by achieving a passing score on an exam administered by the EPA. Auto mechanics do not have to go anywhere to take this exam as it is offered exclusively online. Preparing for this certification exam can be done by making use of a training program. There are several programs offered, which do not require auto mechanics to visit any particular location. Here is a look at some of the programs that offer distance training.
ESCO Institute
P.O. Box 521
Mount Prospect, IL 60056
Phone: (847) 253-2220
ASE Certifications in Tennessee
Earning a certification is a way for auto mechanics to build their resume and enhance their standing in the auto repair industry. The National Institute for Automotive Service Excellence (ASE) is responsible for issuing more than 40 certifications to auto mechanics. The steps to earning a certification are very involved as they require mechanics to meet work experience guidelines while also passing a certification exam. Each exam is put together by a panel of experts and is designed to test a mechanic's knowledge level in certain areas. These exams are considered to be difficult and earning a passing score indicates an above-average knowledge level. Auto mechanics who earn numerous certification in one series may qualify for the status of master mechanic. Auto mechanics seeking out certifications may choose from any of the following test series.
Auto Maintenance and Light Repair Certification Test (G1)
Automobile & Light Truck Certification Tests (A Series)
Collision Repair & Refinish Certification Tests (B Series)
Damage Analysis & Estimating Certification Test (B6)
Automobile Service Consultant Certification Test (C1)
Truck Equipment Certification Tests (E Series)
Alternate Fuels Certification Test (F1)
Transit Bus Certification Tests (H Series)
Advanced Engine Performance Specialist Certification Test (L1)
Electronic Diesel Engine Diagnosis Specialist Certification Test (L2)
Light Duty Hybrid/Electric Vehicle Specialist Test (L3)
Engine Machinist Certification Tests (M Series)
Parts Specialist Certification Tests (P Series)
School Bus Certification Tests (S Series)
Medium-Heavy Truck Certification Tests (T Series)
Undercar Specialist Exhaust Systems Test (X1)
There is a process for qualifying, registering and taking an ASE certification exam. The exams can only be taken at an ASE official test center. There are many of these centers located throughout the state of Tennessee, although visiting each one requires the same procedure. Auto mechanics must show proper documentation while also sufficing the necessary work requirements. Here are some of the ASE test centers located in Tennessee:
Test Center #1015
Nashville - Donelson Pike
1410 Donelson Pike
Suite A-11
Nashville, Tennessee 37217
(615) 399-4171
Test Center #1011
Clarksville - Forbes Avenue
220 Forbes Ave.
Suite B
Clarksville, Tennessee 37040
(931) 647-2003
Test Center #7469
Prometric Satellite Center
426 Hwy 91
Tennessee College of Applied Technology Eliza
Elizabethton, Tennessee 37643
(423) 342-3977
Test Center #7408
Prometric Satellite Center
Tennessee Technical Center at Livingston
740 High Tech Dr.
Livingston, Tennessee 38570
(931) 823-5525
Test Center #1001
Knoxville - Center Park Drive
215 Center Park Dr.
Suite 700
Knoxville, Tennessee 37922
(865) 690-2677
Manufacturer Certification Training in Tennessee
Auto mechanics who are looking to specialize in the service and repair of vehicles made by a specific manufacturer can pursue training that will allow them to work in that capacity. Manufacturers like GM, Honda and BMW have set up training programs throughout the country. Some states feature more manufacturer specific training programs than others. The state of Tennessee is home to Audi, Ford and Chrysler programs as students learn the essentials of auto repair on vehicles made by these manufacturers. There are various post-secondary schools that offer these programs, which have different lengths and requirements for completion. Auto mechanics who are manufacturer certified can make competitive salaries while working for dealerships and service centers that are operated by a single manufacturer. Here are the manufacturer certified training programs in Tennessee.
Newbern Campus
340 Washington St
Newbern, TN 38059
Phone: 731-627-2511
Contact: Jim Stafford
Email: jwilson@ttcnewbern.edu
Chrysler Mopar
Lincoln College of Technology
1524 Gallatin Ave
Nashville, TN, 37206
Phone: 615 650-8211
Audi Academy
Lincoln College of Technology
1524 Gallatin Ave
Nashville, TN, 37206
Phone: 615 650-8211
Tennessee Auto Mechanic Salary
The state of Tennessee has very high pay rates for the top auto mechanics in their area. The top 10% of auto mechanics in Tennessee earn an annual median salary of $62,210, per the U.S. Bureau of Labor Statistics. However, those salaries are even higher in major cities like Nashville and Memphis. The overall median salary for Tennessee auto mechanics across the state is $38,190 per year. Auto mechanics with more experience and more certifications typically demand a higher pay rate. Location can also determine differences in pay as some parts of Tennessee feature higher salaries than others. Here is a look at the median and top salaries for auto mechanics in Tennessee.
Nashville
Top 10% Salary: $63,190 ($30.38 per hr)
Median Salary: $48,290 ($23.22 per hr)
Clarksville
Top 10% Salary: $64,140 ($30.84 per hr)
Median Salary: $40,160 ($19.31 per hr)
Memphis
Top 10% Salary: $69,600 ($33.64 per hr)
Median Salary: $39,640 ($19.06 per hr)
Chattanooga
Top 10% Salary: $60,460 ($29.07 per hr)
Median Salary: $38,470 ($18.49 per hr)