Motorcycle culture has a longstanding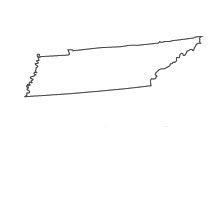 tradition in the state of Tennessee. That heritage dates back many years as Tennessee has featured motorcycle races, events and rallies for the better part of a century. That continues into the present day while Tennessee also provides a favorable climate in which motorcycle enthusiasts can enjoy this lifestyle throughout the entire year. Currently, Tennessee is home to more than 167,000 motorcycle owners. There is also the potential to make a lucrative career out of motorcycle repair. The thriving city of Nashville features some high pay rates for successful motorcycle mechanics. There are also a growing number of motorcycle rider training programs and safety courses throughout the state of Tennessee.
Steps to Becoming a Tennessee Motorcycle Mechanic
There is a straightforward course of action to follow in route to becoming a Tennessee motorcycle mechanic. That course of action involves the completion of five integral steps. Following through on each of these steps can result in a rewarding and long-lasting career as a motorcycle mechanic in the state of Tennessee.
Choose a Motorcycle Mechanic Education Program
Gain Admission to a Motorcycle Mechanic Program
Finish All Motorcycle Mechanic Coursework
Obtain Work Experience
Pass Certification Exams
Motorcycle mechanics who complete these steps will be able to conduct all types of repair in a professional setting on a full-time basis.
Tennessee Motorcycle Mechanic Education
Motorcycle mechanic education in the state of Tennessee is offered at certain post-secondary schools. There are schools that feature motorcycle mechanic programs, and some are referred to as small engine repair or Powersports technology. These programs all work towards the same goal, which focuses on equipping students with the necessary technical knowledge and skill level to conduct motorcycle repair on a full-time basis.
These programs are designed to fast-track graduates into an entry level position in motorcycle repair. Each program features its own curriculum and requirements for completion. The cost of each program as well as the tuition fees are individually determined. Here is a look at some of the educational options for motorcycle mechanics in the state of Tennessee.
Tennessee College of Applied Technology - Paris
The Motorcycle/ATV Repair program offers two certificate options and a diploma option as well. The diploma option is the longest of the three and spans a total of 12 months.
1100 Liberty St.
Knoxville, TN 37919
Phone: (865) 546-5567
Chattanooga State Community College
The Motorcycle and Marine Services Program takes 12 months to complete and has a 100% job placement rate. Only day classes are available as there are no evening class offerings.
4501 Amnicola Highway
Chattanooga, TN 37406
Phone: 423-697-4400
Vatterott Educational Center
A Powersports Diploma is offered at Vatterot's Memphis campus as students will be instructed on the fundamentals involved with motorcycle repair.
6991 Appling Farms Pkwy
Memphis, TN 38133
Phone: 901-372-2399
Tennessee Motorcycle Mechanic Education Admissions
Admissions procedures for programs that involve motorcycle mechanic education are dictated by each post-secondary school. Most admissions procedures require applicants to be recipients of a high school diploma or GED equivalency. Some schools require applicants to be at least 18 years of age. Finding out the specifics of the admissions process involves direct contact with a post-secondary school. It is recommended that aspiring motorcycle mechanics investigate all the preliminary guidelines when applying for admission.
Motorcycle Mechanic Work Experience in Tennessee
Work experience marks the beginning of a career for a motorcycle mechanic in Texas. Once an educational program or apprenticeship is completed, a motorcycle mechanic must then find a place of employment. Work experience is available at motorcycle repair shops and motorcycle dealerships. Some auto repair shops share motorcycle repair duties and employ motorcycle mechanics. Some motorcycle mechanic training programs have job placement assistance which helps out in this regard. Upon the completion of a motorcycle mechanic education program, job placement is the next task at hand. When job placement is accomplished, motorcycle mechanics are able to experience everything that was talked about in their prior training. This serves as a way of adjusting to the life of a professional motorcycle mechanic. Once a significant amount of work experience is acquired, it can be used as a means of furthering the career of a motorcycle mechanic. Higher-paying motorcycle mechanic positions place a premium on work experience. Therefore, motorcycle mechanic must take advantage of all types of work-related experiences. Here is a look at some motorcycle repair settings that could offer work experience in the state of Tennessee:
Cycle Stop
4001 Bruhin Rd
Knoxville, TN 37918
Phone: (865) 539-0095
GDM Motorsports
221 River Rock Blvd
Murfreesboro, TN 37128
Phone: (615) 907-7212
Motorcycle Manufacturer Specific Training
Motorcycle manufacturer specific training is not available in every state. However, it is a valuable skillset to acquire. This type of training focuses on one brand of motorcycles. Motorcycle mechanics learn how to repair and diagnose engine problems that are specific to a certain brand of motorcycle. This training can open up a lot of job opportunities for motorcycle mechanics. Below is a listing of the manufacturers that offer motorcycle manufacturer specific training programs:
Harley Davidson
Kawasaki
Yamaha
BMW
Suzuki
Honda
Tennessee Motorcycle Mechanic Salary
Just as it is in every other profession, salaries for motorcycle mechanics change from one location to the next. That trend is consistent in the state of Tennessee as motorcycle mechanics in different cities are subject to different pay rates. Some of that has to do with the individual business and some has to do with the individual mechanic. The U.S. Bureau of Labor Statistics does not factor in those variables when reporting data on the salaries of motorcycle mechanics in the state of Tennessee. Those statistics show the median salary for a Tennessee motorcycle mechanic is $37,530 per year. There is even more earning potential as the top 10% of Tennessee motorcycle mechanics earn $57,690 per year. Here is a closer look at the fluctuating pay rates for motorcycle mechanics within the state of Tennessee.
Nashville
Top 10% Salary: $67,030 ($32.23 per hr)
Median Salary: $46,140 ($22.18 per hr)
Eastern Tennessee
Top 10% Salary: $43,930 ($21.12 per hr)
Median Salary: $36,780 ($17.68 per hr)
Tennessee Motorcycle Mechanic Employment Trends
Tennessee employment trends for motorcycle mechanics are higher than the national average. This is positive news because job growth for motorcycle mechanics is increasing across the country. Tennessee motorcycle mechanics who enter the profession can rely on those trends to forecast a stable career in this profession. The growing popularity in Tennessee motorcycle culture is also promising for those looking to embark on a career path motorcycle repair. Each year, there is close to a 2% increase in the overall number of Tennessee motorcycle mechanic jobs.
Motorcycle Mechanic Certification
Motorcycle mechanics in Tennessee are forced to defer to a national organization for certifications. Since there are no state certifications issued in motorcycle repair or technology, mechanics must turn towards an organization called the Equipment & Engine Training Council (EETC). This is a nationally renowned organization that certifies small engine mechanics. Motorcycle mechanics can apply to take an EETC certification test that is 150 questions in length. Scoring 70% or better on a test will award a motorcycle mechanic one of these certifications. Each one of these certifications will last for a period of 5 years and can be renewed by taking a recertification exam.
EETC certifications are a way of signifying that a motorcycle mechanic has achieved a knowledge level that is above average. Certification tests are designed to test a mechanic's knowledge in the finer points of small engine repair. Earning this distinction can help motorcycle mechanics advance their own careers. Since there are no state certifications issued to motorcycle mechanics, this is a way of establishing credibility.
The guidelines for motorcycle repair are dictated by each individual business. That means shop owners and managers decide on the factors that go into hiring new motorcycle mechanics. Being able to showcase an EETC certification can help a motorcycle mechanic move past other job candidates. Ongoing education in motorcycle repair requires motorcycle mechanics to take the initiative to seek out additional forms of career enhancement. EETC certifications fit into the area of ongoing education.