The path to becoming an auto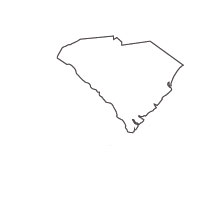 mechanic in South Carolina is one that is both affordable and opportunistic. Tuition costs for South Carolina residents at a post-secondary school offering auto mechanic education is significantly lower than the majority of states in the U.S. The average amount of debt incurred by automotive technology students in South Carolina ranks among the lowest in the nation. There are also a growing number of jobs every year for auto mechanics in South Carolina, as they are part of an automotive industry that continues to expand. Numerous automotive manufacturers have plants based in South Carolina, which has strengthened the overall economy and added a wealth of jobs.
South Carolina Auto Mechanic Education
South Carolina features a variety of auto mechanic education training programs across the state. Most schools have more than one option and that typically extends to degree and certificate programs. Both of those options offer in-depth training, although an associate degree takes an extra year to complete. General education courses are part of associate degree programs while certificate programs focus solely on automotive technology.
Each of these programs are offered by technical and junior colleges, while career learning centers also provide training for auto mechanics. These programs are unique because they combine classroom work and practical instruction. Students are able to learn by watching and participating in auto repair as they apply techniques learned in a classroom setting. Here are some of the auto mechanic education programs available to residents of South Carolina.
Central Carolina Technical College
Central Carolina offers a certificate program in Automotive Technology that requires 39 credit hours for completion.
506 N. Guignard Drive
Sumter, SC 29150
Contact: David Moore
Email: moorede@cctech.edu
Office: M480C
Phone: (803) 778-6674 Ext 274
Midlands Technical College
Midlands offers an Associate Degree in automotive technology that requires 84 credit hours and the program has been accredited by the NATEF.
316 S Beltline Blvd
Columbia, SC 29205
Phone: 803-738-8324
York Technical College
There are a number of certificates available through the York Technical College Automotive Technology Program, an addition to an Associate Degree pathway.
452 S Anderson Rd
Rock Hill, SC 29730
Program Chair: Jamey Abercrombie
Phone: 803-981-7073
Email: jabercrombie@yorktech.edu
Orangeburg-Calhoun Technical College
There are Associate and Bachelor Degree offerings in OCTC's Automotive Technology Program that has been accredited by the NATEF.
3250 St Matthews Rd
Orangeburg, SC 29118
Phone: (803) 536-0311
Florence-Darlington Technical College
Students enrolled in FDTC's Associate Degree Automotive Technology program receive career placement assistance that fast tracks them into professional employment.
2715 W Lucas St
Florence, SC 29501
Phone: (843) 661-8324
South Carolina Auto Mechanic Work Experience
The goal of an auto mechanic education is to gain employment, which is an ongoing benefit in numerous ways. Being on the job will also allow auto mechanics to put their training into action. This will result in the development of a higher level of skill and understanding. Work experience also brings auto mechanics closer to earning their first ASE certification. The work experience requirement is part of the ASE's criteria for taking a certification exam. Choosing an auto repair shop for employment comes with an array of options in South Carolina. Here is a brief look at just some of the many auto repair businesses in South Carolina.
South Carolina EPA 609-Refrigerant Certification
An auto mechanic who graduates from a training program and obtains employment is not automatically qualified to repair motor vehicle air conditioner (MVAC) systems. In order to engage in this type of work, an auto mechanic must earn a 609-refrigerant certification. The EPA established this certification to ensure the safe handling of MVAC repair, which involves potentially hazardous refrigerants. To obtain a 609-refrigerant certification, auto mechanics must possess the proper knowledge when it comes to MVAC service and repair. A certification also allows auto mechanics to buy regulated refrigerants, although those quantities are limited in size. Training programs are available to help auto mechanics prep for the 609-refrigerant certification exam, which is offered online. Here is a look at some of those programs, which do not require actual attendance.
ESCO Institute
P.O. Box 521
Mount Prospect, IL 60056
Phone: (847) 253-2220
South Carolina ASE Certifications
Auto mechanic certifications are issued by the National Institute for Automotive Service Excellence (ASE). There are more than 40 certifications open to auto mechanics. There is the option of earning more than one certification, as a greater amount will enhance the status of an auto mechanic. However, earning a certification is a process. Auto mechanics first need to show that they have accumulated the adequate amount of work experience. This qualifies them to take a certification exam. Once a passing score is achieved, a certification will be issued and remain valid for five years. Auto mechanics will then be required to pass a recertification exam in order to keep that certification current. Those subsequent exams are typically much shorter than the original version of the exam. Compiling multiple certifications leads to the title of master technician, which signifies that an auto mechanic is an expert in a particular area. Some auto mechanic certifications require passing tests in the following areas:
Auto Maintenance and Light Repair Certification Test (G1)
Automobile & Light Truck Certification Tests (A Series)
Collision Repair & Refinish Certification Tests (B Series)
Damage Analysis & Estimating Certification Test (B6)
Automobile Service Consultant Certification Test (C1)
Truck Equipment Certification Tests (E Series)
Alternate Fuels Certification Test (F1)
Transit Bus Certification Tests (H Series)
Advanced Engine Performance Specialist Certification Test (L1)
Electronic Diesel Engine Diagnosis Specialist Certification Test (L2)
Light Duty Hybrid/Electric Vehicle Specialist Test (L3)
Engine Machinist Certification Tests (M Series)
Parts Specialist Certification Tests (P Series)
School Bus Certification Tests (S Series)
Medium-Heavy Truck Certification Tests (T Series)
Undercar Specialist Exhaust Systems Test (X1)
Taking an ASE certification exam is done by visiting an official ASE Test Center. The ASE is very clear on its protocol for taking these tests. It requires auto mechanics to show certain forms of documentation when showing up to take an exam. There are also specific exam dates, which need to be registered for in advance. South Carolina has a host of test centers and here is a look at some of those locations:
Test Center #2114
Greenville - Villa Road
37 Villa Road
Suite 309
Greenville, South Carolina 29615
(864) 241-8293
Test Center #7749
ETS – Coastal Carolina Univ.
Coastal Carolina University
301 Allied Drive
Coastal Science Center
Room 101
Conway, South Carolina 29526
(843) 349-4011
Test Center #5102
Charleston - Mall Drive
2420 Mall Drive, Suite 209
Charleston, South Carolina 29406
(843) 747-1795
Test Center #7156
Prometric Satellite Center
Orangeburg-Calhoun Technical College
3250 St. Matthews Road, Building B - Room 245
Orangeburg, South Carolina 29118
(803) 268-2539
Test Center #0049
Columbia - Executive Center Drive
121 Executive Center Dr.
Congaree Bldg., Suite 144
Columbia, South Carolina 29210
(803) 354-9221
Manufacturer Certification Training in South Carolina
Among the various certifications auto mechanics can earn, there is one distinction that will allow them to work on vehicles made by an individual manufacturer. A manufacturer certification is earned by completing a training program that provides instruction on how to repair and service vehicles made by one manufacturer. Ford, GM, Toyota, Audi and Honda are just some of the companies that offer this kind of certification. Each company also features teams of auto mechanics with this specialized skill. Inside individual dealerships, these mechanics attend to repair issues on cars from that lone manufacturer. There is no need to worry about other kinds of vehicles, as these dealerships service only their own brand of vehicles. Training for this certification is completed at colleges that offer specialized training in this area. South Carolina is limited in those programs, although schools in the neighboring states feature manufacturer training as part of their automotive technology programs. Here are the manufacturer certification training programs housed in South Carolina:
Ford Asset Program
Spartanburg Community College
107 Community College Dr.
Spartanburg, SC 29303
Contact: Mark Smith
Phone: 864-592-4161
Email: smithmar@sccs.edu
South Carolina Auto Mechanic Salary
South Carolina auto mechanics have varying pay rates throughout the state. A lot of those changes are due to the number of certifications and work experience held by an auto mechanic. Location is another determining factor. The U.S. Bureau of Labor Statistics put together average pay rates for auto mechanics in the entire state of South Carolina and determined the median salary to be $35,920 per year. Those statistics also showed that South Carolina's top 10% of auto mechanics have an annual pay rate of $58,200. Some parts of South Carolina are home to higher-paying auto mechanic salaries and here's a look at those different totals based upon location.
Charleston
Top 10% Salary: $62,180 ($29.89 per hr)
Median Salary: $39,630 ($19.05 per hr)
Columbia
Top 10% Salary: $58,810 ($28.27 per hr)
Median Salary: $39,380 ($18.93 per hr)
Pee Dee
Top 10% Salary: $60,220 ($28.95 per hr)
Median Salary: $38,060 ($18.30 per hr)
Myrtle Beach
Top 10% Salary: $55,830 ($26.84 per hr)
Median Salary: $34,570 ($16.62 per hr)