The state of South Carolina provides a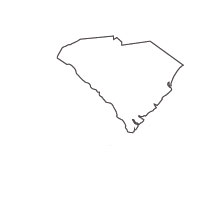 climate that favors motorcycle owners every month of the year. The annual low temperature in South Carolina is just 52.3 degrees Fahrenheit. That leaves a lot of pleasant days and nights for motorcycle rides throughout the state. The weather also allows for a number of year-round bike-themed events in South Carolina. Headlining those events is Myrtle Beach Bike Week, which occurs multiple times over the course of a year. South Carolina has more than 118,000 registered motorcycles, but routinely welcomes bikers from out of state. There is plenty to see and do every month of the year throughout South Carolina and that also applies to motorcycle enthusiasts.
Steps to Becoming a South Carolina Motorcycle Mechanic
Motorcycle repair requires a variety of tasks, all of which much be done with exact precision. This requires motorcycle mechanics to go through a detailed training process in which they are able to grasp all the necessary concepts and techniques involved with motorcycle repair. These five steps will direct motorcycle mechanics on an upward trajectory through this profession.
Choose a Motorcycle Mechanic Education Program
Complete Admissions Process to Motorcycle Repair Program
Pass All Course Requirements in Motorcycle Mechanic Training
Gain Work Experience
Earn Industry Certifications
Once these five steps have been completed, motorcycle mechanics will have achieved an above-average knowledge and skill level in motorcycle repair.
South Carolina Motorcycle Mechanic Education
A motorcycle mechanic education is a way of establishing a long career as a motorcycle mechanic. In the state of South Carolina, there are options for those looking to learn the fundamentals of motorcycle repair. Some programs are labeled as small engine repair, while others use the moniker Powersports technology. All these programs apply the same principles, which enables students to understand what it takes to become a motorcycle mechanic.
Motorcycle mechanic education does not have a statewide standard in South Carolina. It is up to each individual post-secondary school to set the parameters for what they deem necessary in their own programs. This explains why some programs are different in structure and length. Here is a look at some educational options for aspiring motorcycle mechanics in South Carolina.
Orangeburg Calhoun Technical College
There is a small engine repair offering at OCTC, which instills the essentials for aspiring small engine mechanics.
3250 Saint Matthews Rd
Orangeburg, SC 29118
Phone: 803-536-0311
Midlands Technical College
The small engine mechanic program at Midlands teaches students the fundamentals and essentials of small engine repair.
Airport Campus
1260 Lexington Drive
West Columbia, SC 29170
Phone: 803-738-8324
South Carolina Motorcycle Mechanic Education Admissions
Gaining admission to a program that teaches motorcycle repair or small engine repair is a process that does not tend to be too rigorous. The general requirements for many of these programs are a high school diploma or GED equivalency. Some schools have stipulations regarding age. In those instances, 18 years is usually the minimum age for admission. Each school does things differently as per their own admissions guidelines. Contacting each school's admissions department is a way to clear up any uncertainty.
Motorcycle Mechanic Work Experience in South Carolina
Work experience in South Carolina helps new motorcycle mechanics adjust to the daily rigors of the job. Work experience is extremely valuable in understanding the intricacies of motorcycle repair. Daily work experience also builds the resume of a motorcycle mechanic. Since there are no industry-wide requirements, work experience serves as a way for motorcycle mechanics to differentiate themselves from their peers. When interviewing for an open motorcycle mechanic position, the topic of work experience almost always comes up. Being able to boast about prior work experiences helps motorcycle mechanics to sell themselves. Many motorcycle repair shops feel more comfortable trusting repair duties to motorcycle mechanics who have gone through the same situations in the past. Work experience for motorcycle mechanics in the state of South Carolina may be obtained at some of the following locations:
Motorcycle Manufacturer Specific Training
Motorcycle manufacturer specific training is available at select post-secondary schools. There is not an abundance of motorcycle mechanic schools that provide this type of training. The lack of availability has contributed to the elevated value of this skill. Motorcycle mechanics who are trained to work on one brand of motorcycles our perceived as highly capable. That can be extremely useful in acquiring a well-paying position in motorcycle repair. Below are the manufacturers who offer specific training programs on their individual lines of motorcycle:
Harley Davidson
Kawasaki
Yamaha
BMW
Suzuki
Honda
South Carolina Motorcycle Mechanic Salary
Motorcycle mechanic salaries are set by each employer. Work experience, certifications and prior training all play a part when it comes to deciding on annual pay rates. The U.S. Bureau of Labor Statistics collects data on motorcycle mechanic salaries throughout the country. Data is also collected throughout the state of South Carolina in order to provide estimates on how much motorcycle mechanics earn over the course of a year. There are some very good top-end salaries for motorcycle mechanics in South Carolina and here is a look at what can be earned on a full-time basis.
State of South Carolina
Top 10% Salary: $58,010 ($27.89 per hr)
Median Salary: $34,070 ($16.38 per hr)
Columbia
Top 10% Salary: $73,630 ($35.40 per hr)
Median Salary: $40,970 ($19.70 per hr)
Rock Hill
Top 10% Salary: $50,220 ($24.14 per hr)
Median Salary: $42,470 ($20.42 per hr)
South Carolina Motorcycle Mechanic Employment Trends
Employment trends for motorcycle mechanics in South Carolina are on par with the rest of the country. The national job growth for motorcycle mechanics is consistent with the numbers South Carolina. The number of projected job openings every year remains consistent. There is almost a 1% growth in motorcycle mechanic jobs each year in South Carolina. The fact that there has not been any drop-off for a number of years is a positive sign for individuals considering a future as a motorcycle mechanic in South Carolina.
Motorcycle Mechanic Certification
The Equipment & Engine Training Council (EETC) has made its mark on the motorcycle mechanic profession. It is the recognized organization that provides certifications to motorcycle mechanics. The process of acquiring one of these certifications begins with taking a certification test. Many of these tests are 150 questions in length. Passing a certification test requires a score of 70% or higher.
Certifications for motorcycle mechanics extend to two, three and four-stroke distinctions. A certification is issued when a passing score is earned and remains in good standing for a total of 5 years. After that time, recertification test may be taken to keep certifications valid. Motorcycle mechanics regularly seek out EETC certifications because there is no certification issued by each state. South Carolina follows this pattern as there is no committee or board entrusted with overseeing the specifics of motorcycle repair. The responsibility falls on each individual employer as standards for the hiring process are individually set.
In many instances, EETC certifications are listed as a job requirement. However, it is up to each individual motorcycle repair shop or dealership to specify which requirements are needed for employment. The EETC qualification is considered the main one for motorcycle mechanics and it is also a form of ongoing education. It is not required, but can be useful more often than not. Motorcycle mechanics have a lot to gain from passing an EETC certification test.