The path to becoming an auto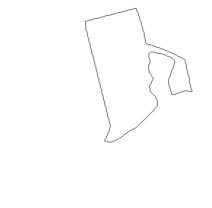 mechanic in Rhode Island is one that immerses new mechanics into a rich and long-standing history. The first-ever automobile parade in America was held in Newport, Rhode Island, which is also home to a popular car museum. Over the years, Rhode Island has been acclaimed for its beaches and sailing, although automobile popularity has remained very high. There is an abundance of classic and antique cars registered in Rhode Island, contributing to the overall character of the state. Rhode Island is not the largest state, but there is no shortage of car aficionados or classic car shows. There always seems to be something to do in Rhode Island for automobile enthusiasts.
Rhode Island Auto Mechanic Education
Auto mechanic education is offered through certificate, diploma and degree programs in Rhode Island. Certificates and diplomas can take anywhere from six months from a year to attain in a post-secondary program. Associate Degrees in automotive technology take two years to complete and are available at Rhode Island junior colleges and technical colleges. All these education options furnish auto mechanics with the skills needed to become productive members of the auto repair profession.
There are different admissions guidelines to follow for each post-secondary school. Tuition and program length also differs among each institution. Students in these programs are subjected to classroom and practical instruction, which provides them with a well-rounded skillset to conduct auto repair. Program curriculums focus on theory, technique and actual auto repair. Those interested in enrolling in a Rhode Island auto mechanic education program can look into the following schools:
New England Institute of Technolog
The Automotive Technology program at NEIT provides four different associate degree options for aspiring auto mechanics.
East Greenwich Campus
One New England Tech Boulevard
East Greenwich, Rhode Island 02818
Phone: 401-467-7744
Warwick Area Career and Technology Center
Four of the eight automotive programs at Warwick are accredited by the NATEF and the school has several internship options in Rhode Island.
575 Centerville Road
Warwick, RI 02886
Phone: (401) 734-3150
East Providence Career and Technical Center
East Providence features a NATEF approved program with credits that are transferable to a host of nearby colleges.
1998 Pawtucket Avenue
East Providence, RI 02914
Phone: 401.435.7815
Contact: Joseph Barroso
Email: jbarroso@epschoolsri.com
Rhode Island Auto Mechanic Work Experience
An auto mechanic education serves as preparation for a position in an auto repair shop. When an auto mechanic obtains employment, it begins the process of building work experience. This serves multiple purposes. Auto mechanics need work experience to earn an ASE certification. Work experience also allows mechanics to gain a firmer grasp of the specifics of auto repair. In order to start accumulating work experience, auto mechanics need to obtain employment. In the state of Rhode Island, there is an abundance of auto repair shops. Here is a look at a few of the more prominent auto repair shops in the state of Rhode Island.
Rhode Island EPA 609-Refrigerant Certification
Repairing and servicing a motor vehicle air conditioner (MVAC) unit is not a task that can be undertaken by any auto mechanic. To conduct this type of repair, auto mechanics need to pass a certification test that was created and introduced by the EPA (Environmental Protection Agency). The certification exam requires auto mechanics to score an 84% or better and is offered online. When that passing score is achieved, an auto mechanic will be issued a 609-refrigerant certification. That certification is also necessary for auto mechanics to obtain small quantities of regulated refrigerants that are used in MVAC systems. Auto mechanics can prepare for the certification exam by participating in a training offered by a host of programs all over the country. Here are a few programs that provide prep work for the 609-refrigerant certification exam.
ESCO Institute
P.O. Box 521
Mount Prospect, IL 60056
Phone: (847) 253-2220
ASE Certifications in Rhode Island
There are more than 40 auto mechanic certifications issued by the National Institute for Automotive Service Excellence (ASE) and these have become a standard for excellence in the auto repair industry. The ASE distinction carries a lot of credibility with car owners and is something auto repair businesses use in their marketing efforts. This distinction is a way of showing an auto mechanic's credibility. Earning multiple certifications enhances a mechanic's standing and can lead to pay raises and better occupational opportunities. There is even the option of earning the title of master mechanic by earning multiple certifications in the same area of concentration. To become certified in a particular area, an auto mechanic must achieve a passing score on a certification exam. Recertification exams must also be passed every five years. Auto mechanics seeking out a certification have plenty of options, which include the following test areas:
Auto Maintenance and Light Repair Certification Test (G1)
Automobile & Light Truck Certification Tests (A Series)
Collision Repair & Refinish Certification Tests (B Series)
Damage Analysis & Estimating Certification Test (B6)
Automobile Service Consultant Certification Test (C1)
Truck Equipment Certification Tests (E Series)
Alternate Fuels Certification Test (F1)
Transit Bus Certification Tests (H Series)
Advanced Engine Performance Specialist Certification Test (L1)
Electronic Diesel Engine Diagnosis Specialist Certification Test (L2)
Light Duty Hybrid/Electric Vehicle Specialist Test (L3)
Engine Machinist Certification Tests (M Series)
Parts Specialist Certification Tests (P Series)
School Bus Certification Tests (S Series)
Medium-Heavy Truck Certification Tests (T Series)
Undercar Specialist Exhaust Systems Test (X1)
There are ASE Test Centers located throughout the country and these sites serve as a place for the ASE to administer its exams, using a strict procedure. Auto mechanics are required to bring certain documents and forms of identification when visiting a test center to take a certification exam. Rhode Island is home to a pair of ASE test centers and their exact locations are listed below.
Test Center #3903
Providence - Cumberland
1300 Highland Corporate Drive
Suite # 102A
Cumberland, Rhode Island 02864
(401) 658-1560
Test Center #5805
Providence - Warwick
2346 Post Road
Airport Prof. Offices, Suite 104
Warwick, Rhode Island 02886
(401) 738-9172
Manufacturer Certification Training in Rhode Island
A manufacturer certified mechanic specializes in working on vehicles made by a specific manufacturer. This skill is attained through specialized training. Programs that feature manufacturer certification training concentrate on the intricacies of auto repair in certain vehicles. Other auto training programs are more generalized and focus on regular auto repair. Vehicle owners tend to look rather favorably on taking their cars and trucks to service centers that employ a team of manufacturer certified mechanics. The state of Rhode Island does not have any schools that offer manufacturer specific training, although there are some located in the neighboring states. Here is a look at the various training programs offered by individual car manufacturers.
Honda PACT Program
There are 28 different schools across the country that have programs that teach auto mechanics on the specifics of working on Honda vehicles.
Ford Asset Program
The Ford Asset program equips students with the technical knowledge that is needed to work on all types of Ford vehicles.
Toyota T-Ten Program
Toyota and Lexus auto repair is at the center of the Toyota T-Ten program, with locations all over the country.
Kia National Training Center
The Kia National Training Center is located in West Point, Georgia and many dealerships will send mechanics there to complete manufacturer certification training.
Rhode Island Auto Mechanic Salary
While Rhode Island may not be the biggest state, there is a great deal of earning potential for auto mechanics. Location and work experience are two factors that determine the overall salary of Rhode Island auto mechanic. Meanwhile, the number of certifications held by an auto mechanic also applies. These reasons explain why there is a fluctuating scale when it comes to annual salary rates for Rhode Island auto mechanics. The U.S. Bureau of Labor Statistics gathers statistics each year from all over the country and provides average salaries for auto mechanics in each state. That has led to an estimated median salary of $39,400 per year for auto mechanics in Rhode Island. That does not limit what a Rhode Island auto mechanic can earn as the top 10% reported a yearly median salary of $60,340. Some cities and regions in Rhode Island feature higher salaries than others for auto mechanics. Here is a look at some of the reported median and top salaries for Rhode Island auto mechanics.
Providence
Top 10% Salary: $60,940 ($29.30 per hr)
Median Salary: $39,390 ($18.94 per hr)