Pennsylvania continues to maintain one of the largest motorcycle followings in the country as popularity remains as high as it has ever been. Motorcycle rallies exist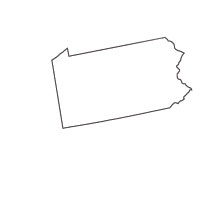 throughout the state of Pennsylvania and that extends to major cities like Philadelphia and Pittsburgh, while also including smaller towns throughout the state. The Thunder in the Valley motorcycle rally in the city of Johnstown draws motorcycle enthusiasts from all over the state every June. There are only three states with more registered motorcycles than Pennsylvania and that has equated to more than 393,000 motorcycle owners within the state. The opportunity for motorcycle mechanics is reflected in those numbers as there are more motorcycle mechanic training programs in Pennsylvania than there are in most other states. The opportunity for education is matched by the opportunity for employment as there is a significant growth rate for motorcycle mechanics in Pennsylvania.
Steps to Becoming a Pennsylvania Motorcycle Mechanic
Beginning a career as a motorcycle mechanic requires a plan, as there is a distinct way to go about this process. The following five steps will cover every facet needed to become successful in motorcycle repair in the state of Pennsylvania. This can lead to a rewarding career as a Pennsylvania motorcycle mechanic.
Select a Motorcycle Mechanic Education Program
Finish the Admissions Process
Complete Academic Demands in Motorcycle Mechanic Training
Obtain Work Experience
Collect Industry Certifications
Pennsylvania motorcycle mechanics typically find work in motorcycle repair shops, in addition to motorcycle dealerships and repair shops that specialize in ATVs and powersports.
Pennsylvania Motorcycle Mechanic Education
It is important for Pennsylvania motorcycle mechanics to receive some form of industry-specific education before embarking on this career path. The good news is that Pennsylvania has a significant amount of motorcycle mechanic education programs, especially when compared to the number of programs that are available in other states. Pennsylvania is among the leaders in motorcycle mechanic education.
Some of these educational programs fall under the distinction of small engine repair. The principles, concepts and repair techniques are all very similar in each program. The structure is also similar as these programs combined classroom instruction with repair work that is taught through a hands-on approach. There is a list of schools to choose from when deciding on a motorcycle mechanic education program in Pennsylvania and here are some of those options:
Pennsylvania Motorcycle Mechanic Education Admissions
Admissions guidelines and procedures for a motorcycle mechanic education program are dictated by each individual school. One of the most common requirements among schools is that applicants be at least 18 years of age and have attained either a high school diploma or GED equivalency. There is the option of obtaining financial aid in some schools and this can be explored in greater detail during the admissions process. There are no state guidelines in terms of admission requirements, which makes it wise to contact each school individually.
Motorcycle Mechanic Work Experience in Pennsylvania
Work experience as a motorcycle mechanic in Pennsylvania is the next stage that follows the education process. Gaining work experience in motorcycle repair provides new motorcycle mechanics with the opportunity to use what they have learned during their educational phase. Work experience also contributes to the reputation and prowess of a motorcycle mechanic. Work experience is a way of identifying qualified job candidates. Most motorcycle repair shops employ mechanics who have some kind of experience. The top-end paying jobs for motorcycle mechanics typically feature individuals who have accumulated a wealth of experience in this field. For Pennsylvania motorcycle mechanics seeking out a place of employment, the following establishments may provide them with work experience:
Motorcycle Manufacturer Specific Training
Motorcycle manufacturer specific training details the ins-and-outs of repair and service on one line of motorcycles. This kind of training provides motorcycle mechanics with an expert skill level in the repair and service of one brand of motorcycles. This can be used in a variety of ways, which includes working for a motorcycle dealership that sells and repairs motorcycles produced by one manufacturer. These training programs are not offered in great abundance and here is a look at the manufacturers who do provide this kind of specific training:
Harley Davidson
Kawasaki
Yamaha
BMW
Suzuki
Honda
Pennsylvania Motorcycle Mechanic Salary
Motorcycle mechanic salaries are often calculated by different factors. The volume of business in a motorcycle repair shop is one of the most telling signs of how much a motorcycle mechanic will earn over the course of a year. The location of a motorcycle repair shop is also an integral component. In terms of individual motorcycle mechanics, their work experience and job qualifications will contribute to their annual pay rate. The U.S. Bureau of Labor Statistics has calculated salary amounts on an annual basis for motorcycle mechanics in every state. Motorcycle mechanics in Pennsylvania earn a median salary of $34,170 per year, while the top 10% earn a salary of $51,690 annually. Here is a look at some of the other salary amounts paid to Pennsylvania motorcycle mechanics in various locations.
Philadelphia
Top 10% Salary: $51,220 ($24.62 per hr)
Median Salary: $35,030 ($16.84 per hr)
Pittsburgh
Top 10% Salary: $59,380 ($28.55 per hr)
Median Salary: $36,380 ($17.49 per hr)
Lancaster
Top 10% Salary: $57,450 ($27.62 per hr)
Median Salary: $38,790 ($18.65 per hr)
Pennsylvania Motorcycle Mechanic Employment Trends
Pennsylvania is a very busy state when it comes to motorcycle repair. That has caused an upsurge in employment in recent years. Motorcycle registration in Pennsylvania is very high, prompting the need for more mechanics in this industry. For that reason, there continues to be more than a 2% growth in the total number of motorcycle mechanics in Pennsylvania each year. The rising popularity of motorcycles in the state indicates those numbers should continue to maintain that pace.
Motorcycle Mechanic Certification
Industry certifications are a way for motorcycle mechanics to elevate their standing. To obtain a certification, a motorcycle mechanic must appeal to an organization called the Equipment & Engine Training Council (EETC). This organization provides numerous certifications to small engine mechanics. The area of interest for motorcycle mechanics pertains to the EETC certifications that deal with two, three and four-stroke repair.
Certifications from the EETC can be obtained by passing a certification test, which are available in a variety of categories. Most certification tests are 150 questions in length. A score of 70% or better must be achieved on one of these tests in order to become EETC certified. Many motorcycle mechanic education programs base their curriculums on standards set by the EETC. This organization has become a fixture for small engine mechanics and motorcycle repair technicians.
Motorcycle repair is unlike other professions that require state certifications or licenses. To work in the motorcycle repair industry, a motorcycle mechanic is not required to hold any specific certification. However, those in charge of hiring motorcycle mechanics tend to place a lot of emphasis on industry certifications. For that reason, many motorcycle mechanics seek out EETC certifications. These are considered to be assets for motorcycle mechanics, as well as a way for motorcycle mechanics to advance their knowledge level even after a formal education has concluded.