The automotive industry is thriving in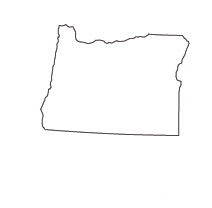 Oregon as many car manufacturers ship vehicles directly into the state. New and used car sales continue to soar as there are more than 4 million vehicles registered in the state of Oregon. Auto mechanic employment is also on its way up as hundreds of new jobs are opening every year. Oregon auto mechanics are experiencing about a 2% job growth each year. Those increases are expected to remain and the number of auto repair businesses within the state is also on the rise. New auto mechanics are entering into this profession at the right time as many opportunities exist throughout the state.
Oregon Auto Mechanic Education
Becoming an Oregon auto mechanic starts off by enrolling in a training program at a post-secondary institution. There are two-year and one-year programs available for aspiring auto mechanics. Certificate options take up to a year to complete while Associate Degree programs require two years of full-time schooling. Each option prepares mechanics to take on a position in the auto repair industry.
Each institution sets its own policies in regard to coursework, admissions and tuition. Most auto repair shops look for auto mechanics who have acquired either a degree or certificate from an accredited post-secondary school. In these programs, students learn through classroom instruction and also have the opportunity to work on vehicles. Here is a look at some of post-secondary schools in Oregon that feature automotive technology programs.
Mt. Hood Community College
The Award winning Auto Technology programs at Mt. Hood Community College are accredited by the NATEF. The school offers degree and certificate options for students getting started in the field.
26000 SE Stark St
Gresham, OR 97030
Contacts for the MCAP, Subaru U, and Import Programs: Steve Michener 
steve.michener@mhcc.edu 
Phone: 503-491-7148

Eric Gravery 
eric.garvery@mhcc.edu 
Phone: 503-491-7222

Contacts for the MLR Program: Steve Johnston 
steve.johnston@mhcc.edu 
Phone: 503-491-7130
Portland Community College
The Auto Technology program at PCC has been accredited by the NATEF and provides degree and certificate options.
12000 SW 49th Ave
Portland, OR 97219
Program Advisor: Stedman Bailey
Phone: 971-722-4130
Email: auto-tech-advising-group@pcc.edu
Linn-Benton Community College
The awarding of an Associate Degree of Applied Science or a Certificate in Light Automotive Maintenance are both available at Linn-Benton.
6500 Pacific Blvd. SW
Albany, Oregon 97321
541-917-4999
Central Oregon Community College
The automotive technology program at Central Oregon has been approved by the NATEF and features a host of certificate programs that take 12-15 months to complete.
2600 N.W. College Way
Bend, Oregon 97703
Contact: Ken Mays
Phone: 541-383-7753
Lane Community College
Lance Community College features two-year Certificate and Associate Degree programs with similar tuition costs for each.
4000 East 30th Ave.
Eugene, Oregon 97405
(541) 463-3000
Chemeketa Community College
There are certificate options, along with an Associate Degree pathway, as part of the automotive program at Chemeketa.
4000 Lancaster Drive NE
Salem, Oregon 97305
Program Chair: Brian McLaren
Salem Bldg. 4, Rm. 232 B
Phone: 503-399-6523
Oregon Auto Mechanic Work Experience
The next step that follows graduating from an auto mechanic training program is gaining work experience. This is very important for a variety of reasons. Work experience is a requirement to earn ASE certifications and it also acclimates new auto mechanics to the auto repair environment. Diagnosing issues in real situations helps auto mechanics put their training to use while doing actual repair work. The benefit of working alongside experienced auto mechanics is a valuable learning experience for those who are just starting out in the profession. In order to attain work experience, auto mechanics will need to seek out potential employers in the state of Oregon. There is a long list of potential auto repair employers and here is a sampling of some of those businesses.
Oregon EPA 609-Refrigerant Certification
One major facet of auto repair involves working on the vehicle air conditioning unit. This is referred to as a motor vehicle air conditioner (MVAC). To conduct repair on an MVAC unit, an auto mechanic must have earned the proper certification. The EPA (Environmental Protection Agency) has established standards for this certification and requires auto mechanics to pass a test. This certification test is not administered in person, but can be taken online. Earning a passing score will result in the awarding of a 609-refrigerant certification which certifies a mechanic to work on MVAC units. The certification also allows mechanics to buy regulated refrigerants in small quantities. To prepare for this certification exam, auto mechanics can take advantage of one of the following training programs that can be completed from home.
ESCO Institute
P.O. Box 521
Mount Prospect, IL 60056
Phone: (847) 253-2220
Oregon ASE Certifications
Auto mechanics looking to advance their careers should become familiar with the National Institute for Automotive Service Excellence (ASE). This organization is responsible for issuing certifications that are highly revered in the automotive repair industry. ASE certifications signify that an auto mechanic has accumulated the necessary work experience and knowledge to be considered an advanced member of this profession. ASE certifications can also open the door to better job opportunities and increased pay rates. There are more than 40 ASE certifications and compiling a host of certifications under the same classification can lead to the title of master technician. To become certified, an auto mechanic must achieve a passing score on a specific ASE examination. Certifications are available to auto mechanics in each of the following areas:
Auto Maintenance and Light Repair Certification Test (G1)
Automobile & Light Truck Certification Tests (A Series)
Collision Repair & Refinish Certification Tests (B Series)
Damage Analysis & Estimating Certification Test (B6)
Automobile Service Consultant Certification Test (C1)
Truck Equipment Certification Tests (E Series)
Alternate Fuels Certification Test (F1)
Transit Bus Certification Tests (H Series)
Advanced Engine Performance Specialist Certification Test (L1)
Electronic Diesel Engine Diagnosis Specialist Certification Test (L2)
Light Duty Hybrid/Electric Vehicle Specialist Test (L3)
Engine Machinist Certification Tests (M Series)
Parts Specialist Certification Tests (P Series)
School Bus Certification Tests (S Series)
Medium-Heavy Truck Certification Tests (T Series)
Undercar Specialist Exhaust Systems Test (X1)
The process of taking an ASE certification examination follows a very strict protocol. Test dates must be set in advance and the proper documentation must be brought to the test center. An auto mechanic must also be able to show proof of the required work experience. Test centers are open throughout the year and offer exams on specific dates. There an ample amount of test centers located in Oregon and here is a look at some of those locations.
Test Center #0102
0102 - Eugene - Valley River Dr.
1500 Valley River Drive
Suite 310
Eugene, Oregon 97401
(541) 485-0978
Test Center #7467
Prometric Satellite Center
1988 Newmark Ave
Southwestern Oregon Community College
Coos Bay, Oregon 97420
(541) 888-7405
Test Center #5008
Medford - South Bartlett Street
101 South Bartlett St.
Southern Oregon University
Higher Education Center Room 122
Medford, Oregon 97501
(541) 552-8100
Test Center #0105
Portland - NE 122nd Avenue
1122 NE 122nd Ave.
Suite A-107
Portland, Oregon 97230
(503) 254-4159
Test Center #7157
Prometric Satellite Center
Clatsop Community College - MERTS Campus
6540 Liberty Lane
Astoria, Oregon 97103
(503) 338-7676
Auto Manufacturer Certification Training in Oregon
Certifications are available for mechanics who are looking to specialize in auto repair on vehicles made by one manufacturer. Companies like Ford, General Motors, Toyota and Subaru feature training programs at various post-secondary schools. These programs teach the specifics and essentials about working on vehicles made by a specific manufacturer. These programs have regular coursework just like other auto mechanic training programs, although they focus on a certain brand of vehicles. For this reason, it is considered more of a specialized type of training. Completing one of these training programs will allow auto mechanics to obtain a position at a dealership or auto center that caters to the repair and service of cars and trucks made by one manufacturer. These positions typically come with job stability and competitive pay. Car owners place a great deal of value in bringing their vehicles to a service shop that features manufacturer certified mechanics. Here is the information on the manufacturer specific training programs in the state of Oregon:
Ford Asset Program
Mt. Hood Community College
26000 S.E. Stark Street
Gresham, OR 97030
Contact: Jerry Lyons
Phone: 503-491-7203
Email: jerrylyons@mhcc.edu
Toyota T-Ten Program
Umpqua Community College
1140 College Rd.
Roseburg, OR, 97470
Contact: John Blakely
Phone: (541) 440-7782
Subaru University
Clackamas Community College
19600 Molalla Avenue
Oregon City, OR 97045
Contact: Jared Green
Phone: 503-594-1453
Email: jared.green@clackamas.edu
Oregon Auto Mechanic Salary
An Oregon auto mechanic does not have a fixed salary, as there is the potential for incremental pay raises. There are different average salaries across the state and much of that depends on a mechanic's level of certification and experience. As it currently stands, the median salary of an auto mechanic in Oregon is $42,670 per year. However, the top 10% of Oregon auto mechanics earn a yearly salary of $63,850. This shows the tremendous amount of potential in becoming an auto mechanic in Oregon. Here is a look at some of the median and top auto mechanic salaries based on location throughout the state of Oregon.
Salem
Top 10% Salary: $56,970 ($27.39 per hr)
Median Salary: $38,250 ($18.39 per hr)
Bend
Top 10% Salary: $60,950 ($29.30 per hr)
Median Salary: $44,600 ($21.44 per hr)
Eugene
Top 10% Salary: $61,750 ($29.69 per hr)
Median Salary: $44,520 ($21.40 per hr)
Portland
Top 10% Salary: $69,040 ($33.19 per hr)
Median Salary: $45,050 ($21.66 per hr)