Oregon is home to an avid following of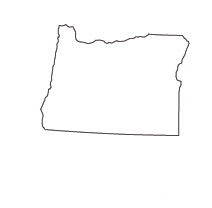 motorcycle enthusiasts as there are frequent bike events, rides and rallies throughout the state. There are over 136,000 registered motorcycles in Oregon and those owners can enjoy rides up and down the state. Those notable routes include the Devil's Tail, which extends into Idaho, and the Blue Mountain Scenic Byway, which spans a total of 183 miles. There is a helmet law in Oregon which requires all riders to wear a helmet at all times, regardless of age. Oregon has seen its number of motorcycle mechanics continue to expand in recent years at a rate the is almost the highest of any state in the U.S. That has been a product of the affinity for motorcycles at all levels in the state of Oregon.
Steps to Becoming an Oregon Motorcycle Mechanic
The path towards a long and enjoyable future as a motorcycle mechanic includes formal training. All motorcycle mechanics need to acquire the proper skills specific to this line of work. The skillset of a motorcycle mechanic is very unique and here is a look at how that can be attained.
Select a Motorcycle Mechanic Education Program
Finish Admissions Process to Motorcycle Mechanic School
Achieve Passing Scores in Motorcycle Mechanic Training
Obtain Work Experience
Attain Industry Certifications
Motorcycle mechanics in Oregon are high in number and work in different settings, which include small and large repair shops, as well as motorcycle dealerships.
Oregon Motorcycle Mechanic Education
Learning all the essentials of motorcycle repair provides an educational pathway towards a career in this exciting industry. Motorcycle mechanics have the option of getting formal training to prepare them for what they will face working in a motorcycle repair setting. There are also apprenticeship options available through specific motorcycle repair businesses. It is important to attain an education that combines technical knowledge and repair skills. A motorcycle mechanic education can prepare new mechanics for entry-level positions by imparting the fundamental skills needed on the job. Oregon residents interested in pursuing a career as a motorcycle mechanic can explore educational options in this area.
Rogue Community College
There are small engine repair courses offered through the Workforce Training Program at the Riverside Campus Higher Education Center.
117 S. Central Avenue
Medford, OR 97501-7221
Phone: 541-245-7500
Oregon Motorcycle Mechanic Education Admissions
The admissions process for a motorcycle mechanic repair school is similar to the admissions practices for post-secondary programs of all kinds. There is an application procedure and a common requirement that specifies a high school diploma or GED equivalency should already be attained. It is best to contact the individual school to find out all the details regarding its motorcycle mechanic program.
Motorcycle Mechanic Work Experience in Oregon
Work experience is an important part of a motorcycle mechanic's career. It is important in the initial stage because it is a way of acclimating mechanics to the repair techniques and service skills they will need during their everyday job duties. Work experience can also help strengthen the credentials of a motorcycle mechanic, which can lead to better paying positions. Work experience is available at numerous motorcycle repair shops and dealerships throughout the state of Oregon. Applying for a position will require motorcycle mechanics to have acquired some form of prior training or experience. In many instances, top-end motorcycle mechanic positions are given to those who can display an ample amount of work experience. For those looking to gain work experience in an Oregon motorcycle repair setting, here is a look at some of the shops that are worth exploring as potential places of employment:
Going through motorcycle mechanic specific training is a way to separate one's status in the industry. Specific training teaches mechanics how to conduct precise repair on one brand of motorcycles. This is only offered at select locations and the limited availability is one of the reasons this skill is so revered. Motorcycle mechanics with this type of specialization have a better chance of obtaining employment at a dealership or shop that specializes in the repair and service of one motorcycle brand. Below is a listing of the motorcycle manufacturers that provide some form of specific training.:
Harley Davidson
Kawasaki
Yamaha
BMW
Suzuki
Honda
Oregon Motorcycle Mechanic Salary
A motorcycle mechanic's salary is determined by a vast amount of factors. The first of those factors is the type of repair shop. Certain kinds of motorcycle repair work demand higher prices while custom installs can dramatically increase customer costs. Location can also play an integral role in the annual amount a motorcycle mechanic is paid. Work experience and certifications are yet another part that weighs in on the total amount earned over the course of a year by a motorcycle mechanic. The U.S. Bureau of Labor Statistics puts together data on average salaries in many different professions. Here is a look at the most recent data for motorcycle mechanic salaries in Oregon, in addition to data from different cities within the state.
State of Oregon
Top 10% Salary: $48,740 ($23.43 per hr)
Median Salary: $33,480 ($16.09 per hr)
Salem
Top 10% Salary: $50,210 ($24.14 per hr)
Median Salary: $44,300 ($21.30 per hr)
Portland
Top 10% Salary: $48,990 ($23.56 per hr)
Median Salary: $34,350 ($16.51 per hr)
Linn County
Top 10% Salary: $42,760 ($20.56 per hr)
Median Salary: $33,320 ($16.02 per hr)
Oregon Motorcycle Mechanic Employment Trends
Oregon is experiencing one of the fastest and highest growth rates for motorcycle mechanics anywhere in the country. There are other states that feature more locations for formal motorcycle mechanic education, although that has not diminished the tremendous job growth for motorcycle mechanics in Oregon. For the 10-year period that spans 2014 through 2024, there is expected to be a 22% overall increase in Oregon motorcycle mechanic jobs. Those statistics show this to be a budding profession within the state of Oregon.
Motorcycle Mechanic Certification
Motorcycle mechanics can earn a certification that will help them improve their professional careers. This certification is issued by the Equipment & Engine Training Council (EETC). Certifications offered by this organization are labeled as two, three, or four-stroke varieties. The process of earning one of these certifications involves passing a test issued by the EETC. The tests are 150 questions and a passing score of 70% or better must be earned to complete this process. Certifications remain in good standing for a period of five years after the certification test has been passed. Motorcycle mechanics then have the option of renewing that certification by taking another exam. This second exam is called a recertification test and is different from the original.
A certification from the EETC may be the deciding factor on which motorcycle mechanic obtains an open job position. This is due to the fact that there are no state certifications nor are there any state licenses issued to motorcycle mechanics. Motorcycle repair shops have the right to decide who is the most qualified job candidate. That means the criteria for hiring can differ from one place to the next. To compensate for that lack of a universal standard, motorcycle mechanics frequently gather as much experience as possible. Part of that experience is earning industry certifications that are recognized across the country. The EETC is the organization that can provide these recognized certifications and help motorcycle mechanics progress through their careers and elevate their standing in the profession.