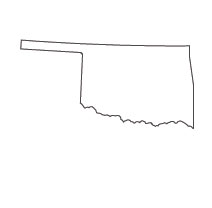 An Oklahoma auto mechanic is part of a thriving industry that continues to flourish. The Oklahoma automotive industry has a rich history. Oklahoma City was the site of the first Ford regional assembly plant, which opened for business in 1915. At the turn of the 21st century, there were 221 transportation plants in the state of Oklahoma. The average age of vehicles on the road in Oklahoma is 9.6 years and in 2016, new car sales totaled $23.4 billion in the state. That has presented many new job opportunities for auto mechanics. For the ten-year period ending in 2024, there is expected to be an overall job growth of 7% for Oklahoma auto mechanics.
Oklahoma Auto Mechanic Education
The education of an auto mechanic is a key component in breaking into this industry. This is an influential time that could start an auto mechanic on an upward path to success. The first step is choosing an auto mechanic training program. There are various certificate, diploma and degree programs to choose from in Oklahoma. All differ in length and cost, but most adhere to the same set of core principles. Junior colleges, technical colleges, career training institutes and vocational schools all offer automotive technology programs.
Coursework involves traditional classroom learning, as well as sessions that involve working on actual vehicles in a work bay. Some schools have affiliations with local auto repair shops, others offer job placement assistance. When looking for an auto mechanic education training program in Oklahoma, the following post-secondary schools provide a host of offerings.
Central Tech
There are a variety of ASE-certified programs offered at Central Tech, each of which require a certain amount of hours for completion.
3 CT Circle
Drumright, OK 74030
Phone: 918-352-2551                                                  
Oklahoma City Community College
Students can work their way to an Associate Degree and also choose to undergo manufacturer specific training at Oklahoma City Community College.
7777 South May Avenue
Oklahoma City, OK 73159
Phone: (405) 682-1611
High Plains Technology Center
Located in Northwest Oklahoma, the automotive technology program at High Plains is taught by experienced mechanics who have earned multiple ASE certifications.
3921 34th Street
Woodward, OK 73801
Phone: (580) 256-6618
Kiamichi Technology Center
There are several options as part of the Automotive Service Technology program at Kiamichi Technology Center, which features multiple campus locations.
Idabel Campus
3205 NE Lincoln Rd
Idabel, OK 74745
Phone: (580) 286-7555
Tulsa Tech
The coursework at Tulsa Tech prepares students in a variety of automotive disciplines and starts them on the path to earning ASE certifications.
Broken Arrow Campus
4000 W Florence St
Broken Arrow, OK 74011
Phone: (918) 828-5000
Oklahoma Auto Mechanic Work Experience
The work experience factor is very important for auto mechanics, especially ones who are just starting out in this line of work. Work experience exposes mechanics to all sorts of repair issues that may not have been covered in depth in their training. This allows mechanics to actually get involved in the repair of some very specific problems. The experience factor also serves the purpose of building towards an ASE certification. The ASE requires mechanics to have logged a certain amount of time practicing auto repair before they can qualify to take a certification test. When it comes time to start gaining work experience as an auto mechanic in Oklahoma, there is a wide selection of shops to choose from. Here is a look at some Oklahoma auto repair businesses that are potential employers for auto mechanics.
Beck's Garage
4217 N Western Ave
Oklahoma City, OK 73118
Phone: (405) 842-9920
Oklahoma EPA 609-Refrigerant Certification
The repair and service of motor vehicle air conditioner (MVAC) units deals with the handling of refrigerant. This can be hazardous if not done the correct way. For that reason, the EPA (Environmental Protection Agency) has stepped in and regulated who can work on these units. Auto mechanics need to earn a 609-refrigerant certification to conduct this type of repair and purchase smaller size rations of regulated refrigerants. This certification is issued by the EPA. The certification exam is given online and auto mechanics have the option of joining a training program to prepare the test questions. Here is a collection of some 609-refrigerant certification training programs that do not require mechanics to visit an on-site location for training.
ESCO Institute
P.O. Box 521
Mount Prospect, IL 60056
Phone: (847) 253-2220
Oklahoma ASE Certifications
There are more than 40 certifications issued by the National Institute for Automotive Service Excellence (ASE) to auto mechanics. These certifications verify that an auto mechanic has reached a certain knowledge level in a particular area. ASE certifications are highly respected throughout the automotive repair industry, and some auto shops make it mandatory for all their mechanics to be certified. The process of earning a certification begins with satisfying quotas for work experience. An auto mechanic must then earn a passing score on a certification exam.
Multiple certifications in one category can lead to master status in which an auto mechanic is considered an expert. Auto mechanic certifications from the ASE include, but are not limited to the following areas:
Auto Maintenance and Light Repair Certification Test (G1)
Automobile & Light Truck Certification Tests (A Series)
Collision Repair & Refinish Certification Tests (B Series)
Damage Analysis & Estimating Certification Test (B6)
Automobile Service Consultant Certification Test (C1)
Truck Equipment Certification Tests (E Series)
Alternate Fuels Certification Test (F1)
Transit Bus Certification Tests (H Series)
Advanced Engine Performance Specialist Certification Test (L1)
Electronic Diesel Engine Diagnosis Specialist Certification Test (L2)
Light Duty Hybrid/Electric Vehicle Specialist Test (L3)
Engine Machinist Certification Tests (M Series)
Parts Specialist Certification Tests (P Series)
School Bus Certification Tests (S Series)
Medium-Heavy Truck Certification Tests (T Series)
Undercar Specialist Exhaust Systems Test (X1)
Taking an ASE certification exam requires auto mechanics to visit an official ASE test center. However, those visits have to be pre-arranged, as there are certain test dates set aside for mechanics seeking a certification. The tests are created by a panel of professionals and there are also steps to follow for taking the exams. Auto mechanics must meet work experience requirements and bring the proper forms of ID and documentation to a test center. There are test centers set up throughout Oklahoma and here is a look at some of those locations.
Test Center #0901
Oklahoma City, OK
3545 NW 58th St.
Suite 210-C
Oklahoma City, Oklahoma 73112
(405) 917-1724
Test Center #7447
Prometric Satellite Center
Autry Technology Center
1201 West Willow Road
Enid, Oklahoma 73703
(580) 242-2750
Test Center #7375
Prometric Satellite Center
SW Oklahoma St. University  Weatherford Assess Ctr
224 W. College
Weatherford, Oklahoma 73096
(580) 774-7184
Test Center #5472
Tulsa - East Skelly Drive
3015 East Skelly Dr.
Suite 254
Tulsa, Oklahoma 74105
(918) 747-9333
Test Center #7486
Prometric Satellite Center
3921 34th St.
High Plains Technology Center
Woodward, Oklahoma 73801
(580) 571-6129
Manufacturer Certification Training in Oklahoma
Auto mechanics can pursue a career working on vehicles made by one manufacturer. A manufacturer certification is issued to auto mechanics who attain an advanced skill level when it comes to working on a specific brand of vehicles. This kind of training allows auto mechanics to work for individual dealerships. Car companies like Honda, Chrysler, Ford and GM have training programs throughout the country where they teach mechanics to work on all their vehicle makes and models. This type of certification is not as focused on general automotive repair, but concentrates more on the specifics of auto repair as it pertains to one manufacturer. Vehicle owners tend to have a higher trust level when taking their vehicles to service centers and dealerships that cater to one brand of vehicle. This can also lead to a productive career for auto mechanics while also providing job security for years to come. Here is a collection of the manufacturer certification training programs in Oklahoma:
Honda PACT Program
Oklahoma City Community College
7777 South May Avenue
Oklahoma City, OK
Contact: Brad Walker
Phone: (405) 682-1611 ext. 7128
Email: bwalker@occc.edu
Chrysler Mopar
Oklahoma State University
OSUIT School of Automotive Technologies
1801 E. 4th Street
Okmulgee, OK 74447
Contact: Vicky Thompson
Phone: 918-293-5390
Email: vicky.thompson@okstate.edu
Ford Technical Career Program
Northeast Technology Center
6195 W. Highway 20
Pryor, OK 74361
Contact: Alex Schmidt
Phone: 918-825-5555
Email: alexschmidt@netech.edu
Toyota T-Ten Program
Oklahoma State University
OSUIT School of Automotive Technologies
1801 E. 4th Street
Okmulgee, OK 74447
Contact: Vicky Thompson
Phone: 918-293-5390
Email: vicky.thompson@okstate.edu
Oklahoma Auto Mechanic Salary
The salary of an Oklahoma auto mechanic has a sufficient amount of fluctuation. Those starting off in this profession typically do not earn the same salary as those who have been working for an extended number of years. However, there is the chance to elevate one's annual salary, as experience and certifications can boost an auto mechanic's pay rate. The U.S. Bureau of Labor Statistics compiled statistics throughout the country and determined the median salary of an auto mechanic in Oklahoma to be $35,960 per year. Those same figures showed that the top 10% of Oklahoma auto mechanics earn an annual salary of $62,050. Below is a breakdown of auto mechanic salaries in Oklahoma by location.
Oklahoma City
Top 10% Salary: $62,920 ($30.25 per hr)
Median Salary: $39,170 ($18.83 per hr)
Tulsa
Top 10% Salary: $61,530 ($29.58 per hr)
Median Salary: $35,880 ($17.25 per hr)
Lawton
Top 10% Salary: $51,100 ($24.57 per hr)
Median Salary: $34,510 ($16.59 per hr)
Northwestern Oklahoma
Top 10% Salary: $62,650 ($30.12 per hr)
Median Salary: $33,900 ($16.30 per hr)