The automotive industry in Ohio has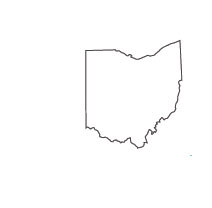 been growing over the past few years and there are no signs indicating that trend will slow down. There has been a steady growth in the auto mechanic job market, especially in northwestern Ohio. Those trends show a promising future for auto mechanics in Ohio. Close to 100,000 Ohio residents are employed in the automotive sector and there are also quite a few notable motor vehicle manufacturing locations in Ohio. This has made for a well-rounded base and those looking to enter the auto repair industry can look to numerous places for employment in Ohio.
Ohio Auto Mechanic Education
Starting out as an Ohio auto mechanic involves formal training at a post-secondary school. It is here that the essentials of auto repair are taught through a combination of classroom work and hands-on instruction. Students have the option of going through a two-year program and earning an associate degree in Automotive Technology. There are also certificate programs that typically take one year to complete. Each school sets its own admissions guidelines and tuition costs. Curriculums may differ, although most adhere to the same core concepts. There are lots of educational options in the state of Ohio as automotive education programs are featured at many junior, technical and community colleges. Career institutes also feature this type of training. Here are some auto mechanic education options available in Ohio.
Ohio Technical College
Career placement services are a part of the Automotive Technology education at Ohio Technical College, which is located in the city of Cleveland. 1374 E 51st Street
Cleveland, OH 44103
Phone: 1-800-322-7000                                               
Columbus State Community College
There is a long list of certificate and degree options to choose from in CSCC's Automotive Technology Program.
550 E. Spring Street
Columbus, OH 43215
Email: information@cscc.edu
Washington State Community College
Students can choose from a variety of certificate programs in both auto and diesel technology at Washington State.
710 Colegate Drive
Marietta, Ohio 45750 USA
Phone: 740-374-8716
Email: learnmore@wscc.edu
University of Northwestern Ohio
There is a Bachelor's Degree option, in addition to two Associate Degree options and four certificate programs to choose from at Northwestern Ohio.
1441 N. Cable Rd.
Lima, OH 45805
Phone: 419-998-3120
Email: info@unoh.edu
Stark State College of Technology
Three certificate options, an associate degree option and manufacturer specific training are all offered in Stark's automotive program.
5600 Whipple Ave. N.W.
North Canton, OH, 44720
Phone: 330-494-6170
Auto Mechanic Work Experience in Ohio
Work experience for an auto mechanic helps build skill levels and also gets a mechanic closer to earning an ASE certification. Work experience is mandated to earn an ASE certification. The process of gaining work experience begins with the search for employment. Most auto mechanic training programs assist graduates in their quest to find a job. Once a position is attained, auto mechanics stand to learn a lot in the field. Deciding on a workplace is an exciting part of this new and promising career. In Ohio, there is no shortage of options for auto mechanics and here are some esteemed Ohio auto repair businesses that may have job opportunities.
Ohio EPA 609-Refrigerant Certification
Working on a motor vehicle air conditioner (MVAC) unit can only be done by auto mechanics who are certified to do this kind of repair. The path to certification lies through an exam offered by the EPA. It is offered in an online format and auto mechanics have the option of prepping for that exam by participating in various training programs. While these training programs are not necessary, they are indeed a benefit. Once a certification is earned, an auto mechanic can also purchase regulated refrigerants in smaller quantities. The EPA oversees this certification which is mandatory in repair shops. Here are a few 609-refrigerant certification training programs auto mechanics can utilize.
ESCO Institute
P.O. Box 521
Mount Prospect, IL 60056
Phone: (847) 253-2220
Ohio ASE Certification
In the auto repair industry, the National Institute for Automotive Service Excellence (ASE) is a name that needs little introduction. The ASE has created more than 40 certifications for auto mechanics. Earning a certification is a way of proving that a mechanic has attained a certain level of knowledge to be considered an expert in certain areas. Because of the difficulty that comes with taking a certification exam, auto mechanics will need to have worked in the industry for a certain number of years. Conducting repair work will enable them to fully grasp the concepts on the ASE certification exams. Many auto repair shops look to hire ASE certified mechanics as they bring credibility, which is something that appeals to customers. Accumulating numerous certifications can eventually lead to master status, which signifies a high level of expertise. Auto mechanics can choose from a variety of certifications in different categories, which include the following:
Auto Maintenance and Light Repair Certification Test (G1)
Automobile & Light Truck Certification Tests (A Series)
Collision Repair & Refinish Certification Tests (B Series)
Damage Analysis & Estimating Certification Test (B6)
Automobile Service Consultant Certification Test (C1)
Truck Equipment Certification Tests (E Series)
Alternate Fuels Certification Test (F1)
Transit Bus Certification Tests (H Series)
Advanced Engine Performance Specialist Certification Test (L1)
Electronic Diesel Engine Diagnosis Specialist Certification Test (L2)
Light Duty Hybrid/Electric Vehicle Specialist Test (L3)
Engine Machinist Certification Tests (M Series)
Parts Specialist Certification Tests (P Series)
School Bus Certification Tests (S Series)
Medium-Heavy Truck Certification Tests (T Series)
Undercar Specialist Exhaust Systems Test (X1)
ASE certification exams cannot be taken online as there is no option for that format. When an auto mechanic qualifies to take an ASE certification exam, it is issued at a test center. Mechanics can choose their location and test date. The ASE also has regulations on what kind of identification and documentation mechanics must bring to the exam. The test centers that are featured in the state of Ohio are as follows:
Test Center #1411
Cleveland - Middleburg Heights
7261 Engle Road
Suite 203
Middleburg Heights, Ohio 44130
(440) 260-0883
Test Center #1402
Akron, OH
1000 S. Cleveland Massillon Rd
Suite 104
Akron, Ohio 44333
(234) 466-0494
Test Center #1416
Mansfield, OH
625 Lexington Ave
Suite 6
Mansfield, Ohio 44907
(419) 775-1219
Test Center #0007
Cincinnati - Reed Hartman Highway
11353 Reed Hartman HWY
Suite LL50
Cincinnati, Ohio 45241
(513) 671-7030
Test Center #3419
Dayton – Fairborn, OH
2600 Paramount Place
Suite 190
Fairborn, Ohio 45324
(937) 320-5478
Manufacturer Certification Training in Ohio
Auto mechanics who are looking to become certified to work on vehicles made by one manufacturer can pursue that career choice at a host of post-secondary schools in Ohio. Specialized training focuses on auto repair and service on vehicles made a certain manufacturer. There are manufacturer certification training options for those looking to become certified on Ford, GM, Toyota and other kinds of vehicles. Each program is individualized so that auto mechanics can receive instruction on that brand of vehicles. That can lead to a career working for an automotive dealership that features vehicles from one manufacturer. Having mechanics trained to work on these vehicles also provides car owners with confidence when returning for repair or service. Here are some manufacturer training programs located in Ohio:
Honda PACT Program
Sinclair Community College
444 West Third Street
Dayton, OH, 45402
Contact: James Truxal
Phone: (937) 512-2080
Email: james.truxal@sinclair.edu
Ford Technical Career Program
Columbus State Community College
550 E. Spring Street
Columbus, OH 43215
Phone: 614-287-2209
Contact: David Foor
Email: dfoor1@cscc.edu
GM Automotive Service Educational Program
Cuyahoga Community College
Advanced Automotive Technology Center
11000 Pleasant Valley Road
Parma, Ohio 44130
Contact: Ted Schafer
Phone: 216-987-5470
Email: ted.schafer@tri-c.edu
Toyota T-Ten Program
Stark State College of Technology
5600 Whipple Ave. N.W.,
North Canton, OH, 44720
Contact: Bryan Deitrick
Phone: (330) 353-2663
Subaru University
Southern Hills Technical Center
9193 Hamer Rd
Georgetown, OH 45121
Phone 937-378-6131
Ohio Auto Mechanic Salary Page
There is the opportunity for auto mechanics to earn a comfortable living in Ohio. Pay rates for auto mechanics differ according to location, certifications and work experience. The U.S. Bureau of Labor Statistics reported that an auto mechanic in Ohio earns a median salary of $36,270 per year. The top 10% of auto mechanics in Ohio earn a median salary of 59,560 annually. The good news is that there is nothing preventing auto mechanics from climbing the ladder of success as it is a profession where career advancement is very possible. Here is a breakdown of the local median salaries of auto mechanics in the state of Ohio.
Cincinnati
Top 10% Salary: $62,640 ($30.11 per hr)
Median Salary: $38,600 ($18.56 per hr)
Akron
Top 10% Salary: $61,430 ($29.53 per hr)
Median Salary: $35,410 ($17.02 per hr)
Dayton
Top 10% Salary: $57,890 ($27.83 per hr)
Median Salary: $34,060 ($16.38 per hr)
Toledo
Top 10% Salary: $58,700 ($28.22 per hr)
Median Salary: $37,430 ($17.99 per hr)