Ohio features a number of motorcycle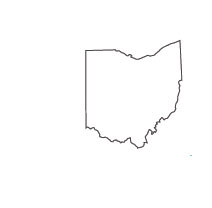 training programs for those interested in pursuing a career in motorcycle repair. This kind of accessibility has made the process of acquiring the proper training more manageable. As a result, aspiring motorcycle mechanics do not have to travel as far when going through a training program in Ohio. That has equated to a rise in the number of Ohio motorcycle mechanics. Only eight states have more working motorcycle mechanics than Ohio, according to the U.S. Bureau of Labor Statistics. This large amount of mechanics keeps pace with the popularity of motorcycles in Ohio. And only California and Florida have more registered motorcycles within their respective states. There are currently more than 408,000 motorcycle owners residing in Ohio. That has helped to create a statewide motorcycle culture that continues to grow.
Steps to Becoming an Ohio Motorcycle Mechanic
The pathway to a career as a motorcycle mechanic requires the completion of some preliminary steps. This process ensures that motorcycle mechanics will be able to handle the daily job duties, which include engine dismantling, engine diagnosis, examining ignition points and much more. The following five steps can lead to a long and productive career as an Ohio motorcycle mechanic.
Select A Motorcycle Mechanic Education Program
Complete Admissions at Motorcycle Mechanic School
Fulfill All Requirements in Motorcycle Mechanic Training
Obtain Work Experience as a Motorcycle Mechanic
Earn Industry Certifications
The work environment for a motorcycle mechanic typically consists of repair shops and bike dealerships. There are plenty of opportunities when the proper training is acquired.
Ohio Motorcycle Mechanic Education
The way to become a motorcycle mechanic in Ohio is to enroll in a program that offers motorcycle mechanic training. This type of training is offered at a number of post-secondary schools, although technical colleges are the ones that primarily feature such programs. Each individual program spans a different length of time, and most adhere to the same general principles as they relate to motorcycle repair.
Instructors typically consist of experienced motorcycle mechanics who have acquired a sufficient amount of work experience. Testing is done in a classroom setting and students are also tested on their ability to conduct motorcycle repair. The combination of the technical knowledge and mechanical skill allows students to begin a career in motorcycle repair. The state of Ohio features its share of motorcycle education programs and here is a look at a few of those.
Ohio Technical College
The PowerSport Institute is part of Ohio Technical College and offers comprehensive training for motorcycle technicians looking to earn their Associate degree. There is a Powersports Technology program and an American V-Twin program.
1374 E 51st Street
Cleveland, OH 44103
Phone: 1-800-322-7000
University of Northwestern Ohio
The High Performance Motorsports program at Northwestern Ohio offers a variety of options that can result in a diploma or degree.
1441 N. Cable Rd
Lima, OH 45805
419-998-3120
Vatterott Educational Center
Students in the Cleveland area have the option of earning a diploma in Powersports Equipment & Small Engine Mechanics at Vatterott.
5025 East Royalton Road
Broadview Heights, OH 44147
Phone: 440-526-1660
Ohio Motorcycle Mechanic Education Admissions
The admissions process in Ohio for a motorcycle repair program does not have one set of specific guidelines. A common denominator in many motorcycle mechanic programs is that applicants hold a high school diploma or GED equivalency. There is an 18-year old minimum age limit in some programs, while others may ask for standardized test scores. The best policy for identifying all the admissions details is to contact the school directly. Financial aid options can also be discussed at that point in time.
Motorcycle Mechanic Work Experience in Ohio
Work experience as an Ohio motorcycle mechanic serves as a way of introducing new mechanics to the field. Work experience bolsters the diagnostic abilities and technical knowledge of a motorcycle mechanic. It also enhances mechanical skills when it comes to the repair and service of motorcycles. A sufficient amount of work experience qualifies motorcycle mechanics for better paying positions. Many motorcycle repair shops feature a staff of mechanics who have logged an ample of number of years in this profession. This helps to build credibility in the community and among customers. Work experience also introduces motorcycle mechanics to the latest technological innovations that are being fused with motorcycle production. Here is a glimpse at just a few of the motorcycle repair settings that could provide work experience to Ohio motorcycle mechanics:
Ohio Cycle
26001 State Route 58
Wellington, OH 44090
Phone: 440-647-2357
Motorcycle Manufacturer Specific Training
Motorcycle manufacturer specific training, in which mechanics learn the details of repair and service on a certain brand of motorcycles, is viewed as a valuable credential. This kind of training hones in on repair and service as it applies to a certain brand of motorcycles. Each individual manufacturer comes up with its own program and makes it available at certain schools throughout the country. This type of training is somewhat limited in availability. Here is a list of the motorcycle manufacturers that provide specific training.
Harley Davidson
Kawasaki
Yamaha
BMW
Suzuki
Honda
Ohio Motorcycle Mechanic Salary
The US Bureau of Labor Statistics estimates that an Ohio motorcycle mechanic earns a median salary of $33,850 per year. That is not the ceiling as the top 10% of Ohio motorcycle mechanics earn a yearly salary of $47,540. Different locations in the state of Ohio feature different pay rates for motorcycle mechanics. This has to do with the individual repair shop, as well as the amount of experience a motorcycle mechanic has obtained. Motorcycle mechanics can also increase their earning potential, regardless of where employment is obtained in a state. That involves building one's own personal resume. However, there are trends consistent through the state of Ohio when it comes to motorcycle mechanic salaries. Here's an example of the pay rates by location.
Columbus
Top 10% Salary: $71,390 ($34.32 per hr)
Median Salary: $35,880 ($17.25 per hr)
Cleveland
Top 10% Salary: $47,800 ($22.98 per hr)
Median Salary: $32,640 ($15.69 per hr)
Cincinnati
Top 10% Salary: $39,950 ($19.21 per hr)
Median Salary: $30,110 ($14.48 per hr)
Canton
Top 10% Salary: $45,500 ($21.87 per hr)
Median Salary: $34,250 ($16.47 per hr)
Ohio Motorcycle Mechanic Employment Trends
The volume of employment for motorcycle mechanics in Ohio is among the higher echelon of any state in the country. The popularity of motorcycles in Ohio has contributed to the high number of motorcycle mechanics within the state. That bodes extremely well for new motorcycle mechanics. Ohio is one of the top locations for those entering this profession, more so than just about every other state in the country. There is only about 1% increase in Ohio motorcycle mechanics per year, but that equates to a larger number of new mechanics than most states because of the overall total.
Motorcycle Mechanic Certification
Certifications for motorcycle mechanics are available through an organization called the Equipment & Engine Training Council (EETC). This organization is entrusted with the task of issuing certifications to those who show an adequate skill level in small engine repair. There are certifications that are classified as two stroke, three stroke, and four stroke. To earn one of these certifications, a motorcycle mechanic must pass a certification test. These certification tests are 150 questions in length and cover areas such as diagnosis, repair and service. A passing score must be 70% or better and recertification is required in five-year increments. There is the option to retake the test for an additional fee if the initial one was not passed.
The EETC is a widely recognized name in the repair industry. Earning one of these certifications will allow motorcycle mechanics to strengthen their overall credentials. Having a certification can be an asset when applying for a motorcycle mechanic position, as it is a way to boost one's chances of obtaining employment.
It is not necessary to hold an EETC certification, although motorcycle mechanics who earn this distinction often find themselves ahead in the race for better pay and employment opportunities. Each state does not issue certifications for motorcycle mechanics, as it is left up to individual employers to dictate the hiring process. Therefore, it is wise for motorcycle mechanics to attain as many industry-wide accolades as possible. EETC certifications go a long way in this regard.