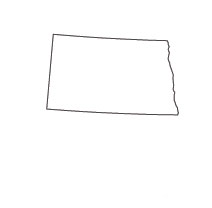 North Dakota features a competitive auto industry as well as some of the top auto repair business in the entire northwest. Salaries for North Dakota auto mechanics are above the national average as there continues to be tremendous opportunities for those entering this profession. Auto mechanic education programs are also offered throughout the state and the cost of tuition is much lower than what is required in the surrounding states. That combination can result in low-cost training which quickly transitions to a well-paying job with the potential for career advancement and long-term job stability.
North Dakota Auto Mechanic Education
Beginning a career as an auto mechanic in North Dakota starts with selecting a school that offers the proper training. When attempting to become an auto mechanic, students must decide on a one or two-year educational program. Each of those options equips students with the necessary skills to begin working as an auto mechanic. Many programs also assist students with job placement, which helps to secure employment upon graduation.
Within these programs, students receive training in auto repair settings where they are able to work on vehicles. This is combined with classroom instruction that involves traditional coursework. This helps students prepare for what they will face as auto mechanics and will also put them on track to earning ASE certifications. Below are some of the auto mechanic education schools that offer this kind of training in North Dakota.
Williston State College
This Automotive Technology program at Williston State continues to receive upgrades, as it has added state of the art equipment to its overall resources.
1410 University Ave
Williston, ND 58801
Phone: 701.774.4200                                                   
Cankdeska Cikana Community College
The Automotive Technology program offers an Associate Degree of Applied Science that covers a wide range of auto repair.
214 1st Ave
Fort Totten, ND 58335
Phone: (701) 766-4415
United Tribes Technical College
The Automotive Technology Program has been approved by the NATEF and awards graduates an Associate Degree of Applied Science.
3315 University Dr
Bismarck, ND 58504
Phone: (701) 255-3285
Lake Region State College
Students can earn an Associate Degree of Applied Science from Lake Region State College, which requires the completion of 84 total credit hours.
1801 College Drive N.
Devils Lake, ND 58301
(701) 662-1600
Bismarck State College
The Automotive Technology program at Bismarck State begins every fall and is a two-year degree path.
1500 Edwards Ave
Bismarck, ND 58506
Phone: 701-224-5657
Email: Lee.Friese@bismarckstate.edu
Auto Mechanic Work Experience in North Dakota
Part of progressing as an auto mechanic is gaining work experience. This allows new mechanics to get acclimated to the auto repair setting and put what they learned in a training program to use. The work experience factor is also important when it comes to attaining ASE certifications. In order to take an ASE certification exam, auto mechanics must have a certain amount of work experience. After a training program has been completed, auto mechanics can begin looking for work in the state of North Dakota. This can be a very exciting time as it marks the beginning of a new career that is filled with possibilities. Here are some reputable North Dakota auto repair businesses that could serve as possible places of employment.
J & L Service
215 5th St NW
Jamestown, ND 58401
Phone: (701) 252-1560
North Dakota EPA 609-Refrigerant Certification
The process of working on motor vehicle air conditioner (MVAC) units is unlike working on other parts of an engine. The handling of refrigerant requires auto mechanics to take a careful and deliberate approach. In response, the EPA has set forth requirements for the service and repair of MVAC units. That has led to a 609-refrigerant certification exam that qualifies auto mechanics to conduct this type of work. A certification will also allow auto mechanics to purchase smaller quantities of regulated refrigerants. Auto repair shops are required to make sure their mechanics have a valid certification. A failure to do so could subject them to penalties and fines. There are training programs that can help auto mechanics prepare for the online 609-refrigerant certification exam and here are a few:
ESCO Institute
P.O. Box 521
Mount Prospect, IL 60056
Phone: (847) 253-2220
North Dakota ASE Certifications
Certifications for auto mechanics are issued by the National Institute for Automotive Service Excellence (ASE). Auto mechanics can choose from more than 40 certifications, presuming they meet the work experience requirements and pass the certification exams. Those who hold an ASE certification are held in high regard in the auto repair profession. This signifies that an auto mechanic has attained a knowledge level that has been set by the ASE as an industry standard. Certifications also help auto mechanics to obtain better jobs and negotiate higher pay rates. Certification exams are not considered to be easy as they are put together by an ASE committee that features individuals who are experts in auto repair. Acquiring multiple certifications leads to the status of master technician, which is an esteemed distinction in the automotive repair industry. ASE certifications include the following:
Auto Maintenance and Light Repair Certification Test (G1)
Automobile & Light Truck Certification Tests (A Series)
Collision Repair & Refinish Certification Tests (B Series)
Damage Analysis & Estimating Certification Test (B6)
Automobile Service Consultant Certification Test (C1)
Truck Equipment Certification Tests (E Series)
Alternate Fuels Certification Test (F1)
Transit Bus Certification Tests (H Series)
Advanced Engine Performance Specialist Certification Test (L1)
Electronic Diesel Engine Diagnosis Specialist Certification Test (L2)
Light Duty Hybrid/Electric Vehicle Specialist Test (L3)
Engine Machinist Certification Tests (M Series)
Parts Specialist Certification Tests (P Series)
School Bus Certification Tests (S Series)
Medium-Heavy Truck Certification Tests (T Series)
Undercar Specialist Exhaust Systems Test (X1)
ASE certification exams must be taken in person. The ASE has set up test centers throughout the country and there are multiple locations to choose from in North Dakota. Exams must be scheduled in advance and mechanics must bring the required documentation to the test centers. Work experience requirements must also be met before an auto mechanic can sit for a certification exam. Here are some of the test centers throughout North Dakota:
Test Center #4302
Univ. of North Dakota (UND)
2891 Second Ave North
McCannel Hall Rm. 190
Grand Forks, North Dakota 58202-9042
(701) 777-4157
Test Center #4300
Fargo - 28th Street
901 – 28th Street S
Fargo, North Dakota 58103
(701) 356-9000
Test Center #7314
Prometric Satellite Center
Minot State University
500 University Ave West
Minot, North Dakota 58707
(701) 858-3830
Test Center #4303
Bismarck - Mandan
4503 Coleman St
Suite #207
Bismarck, North Dakota 58503
(701) 258-5309
Test Center #7445
Prometric Satellite Center
James Valley Career & Technology Center
209 12th Ave. NEJamestown, North Dakota 58401
(701) 252-8841
Test Center #7442
Prometric Satellite Center
Lake Region State College1801 College Drive N
Devils Lake, North Dakota 58301
(701) 662-1512
Manufacturer Certification Training in North Dakota
Manufacturer specific certifications denote a mechanic's advanced ability to provide repair and service on vehicles from a specific manufacturer. These certifications are available from companies such as Chrysler, Ford, Toyota and more. Mechanics that earn these certifications are eligible for job opportunities at dealerships who specialize in selling and repairing that particular brand of vehicle. Auto mechanics can learn these skills at colleges that offer manufacturer specific training. North Dakota is limited in these types of programs, although here is one that provides that type of training.
Chrysler MoPar
North Dakota State College of Science
800 Sixth Street North
Wahpeton, North Dakota 58076       
Phone: 701-671-2401
Some nearby states feature schools with these programs while some manufacturers may send mechanics to a national training facility to obtain this specialized set of skills. The neighboring state of Montana offers a similar program:
Subaru University
Montana State Northern University
300 13th Street West
Havre, Montana 59501
Phone: 800-662-6132
North Dakota Auto Mechanic Salary Page
The U.S. Bureau of Labor Statistics provides yearly estimates for salaries among all different professions. The median salary of a North Dakota auto mechanic is higher than the national average. According to those statistics, an auto mechanic in North Dakota earns a median salary of $40,350 per year. The top salaries for North Dakota auto mechanics are much higher. Across the state, the top 10%of auto mechanics earn a median salary of $63,370 annually. There are a lot of deciding factors that go into those salaries and here is a look at the different annual pay rates for auto mechanics located in North Dakota.
Bismarck
Top 10% Salary: $66,490 ($31.97 per hr)
Median Salary: $40,270 ($19.36 per hr)
Fargo
Top 10% Salary: $60,710 ($29.19 per hr)
Median Salary: $39,820 ($19.15 per hr)
Grand Forks
Top 10% Salary: $58,720 ($28.23 per hr)
Median Salary: $35,790 ($17.21 per hr)
Far Western North Dakota
Top 10% Salary: $67,430 ($32.42 per hr)
Median Salary: $49,230 ($23.67 per hr)