The state of North Dakota has a lot of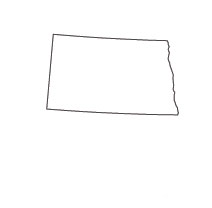 wide open space, which has created some scenic motorcycle routes. Among those routes is the Loop Through Theodore Roosevelt Park, which starts out in the city of Medora and ends in the Badlands Region. The North Dakota 16 provides riders with panoramic views into two states. There are also plenty of motorcycle-related events going on throughout the course of the year. There is a helmet law in North Dakota which covers riders 17 years of age and younger. Safety programs, training options and a long list of motorcycle shops are prominent in the state of North Dakota. That has established a unique motorcycle culture that runs throughout North Dakota.
Steps to Becoming a North Dakota Motorcycle Mechanic
The career trajectory of a North Dakota motorcycle mechanic begins with mapping out a process for success. That process can be broken down into separate parts in which motorcycle mechanics receive the necessary training and experience. Here is a look at the five steps that will lead to a successful career as a motorcycle mechanic.
Select a Motorcycle Mechanic Education Program
Finish Admissions Process to Motorcycle Mechanic School
Fulfill Educational Requirements in Motorcycle Mechanic Training
Obtain Work Experience
Earn Certifications
The daily job tasks of a motorcycle mechanic include engine diagnosis mounting and balancing, custom installs, parts replacement, overhauling engines and more.
North Dakota Motorcycle Mechanic Education
Beginning a career path as a motorcycle mechanic involves choosing an education program that will teach the essentials of motorcycle technology and repair. Education programs are available in the state of North Dakota, as there are post-secondary schools that feature motorcycle mechanic training. The goal of these programs is to outfit students with the knowledge they will need to enter into the motorcycle repair profession after completing their respective programs.
Most motorcycle mechanic programs are structured in a way that combine classroom lessons and hands-on instruction. Motorcycle mechanics must be equipped with adequate knowledge and then be able to transfer that knowledge into different repair techniques. In the state of North Dakota, it is common for most motorcycle mechanics to have some type of post-secondary training. Here is a look at where some of that educational training can be attained:
North Dakota State College of Science
The Powersports Technology program at North Dakota State has degree and certificate options. The program also boasts a 100% job placement rate.
800 6th St. N.
Wahpeton, ND 58076
Phone: 800-342-4325
North Dakota Motorcycle Mechanic Education Admissions
Gaining admission to a motorcycle mechanic education program is a process that is dictated by each individual school. There are usually education requirements that include a high school diploma or GED equivalency. Most motorcycle programs do not require new students to have undergone any previous type of post-secondary education. In the event that students are applying for admission to an associate degree program, there could be some prerequisite course requirements. It is best to contact each individual school during the admissions process to cover all details and explore the possibility of financial aid options.
Motorcycle Mechanic Work Experience in North Dakota
Work experience as a North Dakota motorcycle mechanic can prove to be a valuable learning time. It is through work experience that motorcycle mechanics encounter variations of small engine problems. Prior training helps immensely in identifying these problems and diagnosing them correctly. Work experience can help on an individual basis by improving the overall skills of motorcycle mechanics in North Dakota. It can also help on a professional level as work experience is often highly revered buy motorcycle repair shop owners who are looking to hire new employees. One of the biggest factors in attaining a high paying motorcycle mechanic position is the accumulation of work experience. When coming out of a motorcycle mechanic education program, it is important to secure some type of work experience as it will segue new mechanics into the field. Here is a look at some North Dakota motorcycle repair settings that could be potential workplaces for motorcycle mechanics:
Sisufab
1702, 114 1st Ave W
West Fargo, ND 58078
Phone: (701) 367-2258
Scooter Shak
2014 Memorial Hwy
Mandan, ND 58554
Phone: (701) 667-2033
The Shop
131 Airport Rd
Bismarck, ND 58504
Phone: (701) 223-3353
Motorcycle Manufacturer Specific Training
Motorcycle mechanic specific training is offered at various post-secondary institutions, although the availability of these programs is limited. That is one of the reasons why this skill is so highly acclaimed. This skill also teaches motorcycle mechanics inside knowledge on a specific brand of motorcycles. It could lead to a future working at a dealership or service center that caters only to one brand of motorcycles. It can also be used to enhance the overall body of knowledge possessed by a motorcycle mechanic. Here is a list of the motorcycle manufacturers that offer programs specific to the repair and service of their own line of bikes:
Harley Davidson
Kawasaki
Yamaha
BMW
Suzuki
Honda
North Dakota Motorcycle Mechanic Salary
The salary of a motorcycle mechanic depends on a number of elements. Work experience is one element while work setting is another. Some motorcycle repair shops can afford to pay higher salaries and much of that depends on the type of repair that is conducted in that particular shop. The U.S. Bureau of Labor Statistics provides data on motorcycle mechanic salaries across the country. The state of North Dakota features salaries that are above the national average.
State of North Dakota
Top 10% Salary: $67,220 ($32.32 per hr)
Median Salary: $36,810 ($17.70 per hr)
United States
Top 10% Salary: $56,350 ($27.09 per hr)
Median Salary: $34,720 ($16.69 per hr)
North Dakota Motorcycle Mechanic Employment Trends
Employment trends for motorcycle mechanics in North Dakota remain consistent on a year-to-year basis. A motorcycle mechanic in North Dakota has a better chance of finding employment when compared to a number of other states. Trends continually show that this profession has produced positive job productivity on a year to year basis. That has created a promising future for those looking to enter into the motorcycle mechanic field in North Dakota.
Motorcycle Mechanic Certification
Earning an industry certification in motorcycle repair is a way to enhance a motorcycle mechanic's reputation, standing and chances of obtaining a higher-paying position. A certification can be earned by passing a certification test issued by the Equipment & Engine Training Council (EETC). Motorcycle mechanics can earn certifications that are of the two, three and four-stroke varieties. A passing score of 70% or better on a certification test is required. A failing score will not prohibit a motorcycle mechanic from retaking the test. However, an additional testing fee will be applied.
EETC certifications are important in this industry because there are no state licenses or certifications distributed to motorcycle mechanics. It is up to each hiring business to decide on the criteria for the hiring process. For that reason, motorcycle mechanics are urged to acquire as many industry credentials as possible. This will help in the search for employment and can also lead to higher pay rate.
An EETC certification is considered to be a notable credential in the motorcycle repair industry. Motorcycle mechanics who acquire one or more EETC certifications tend to have a better chance of obtaining employment when compared to applicants who are without certifications. These certifications are not the same as certificates, which are distributed by some motorcycle mechanic education programs. However, it is suggested that motorcycle mechanics pursue multiple forms of education and credentialing. Ongoing education is a way for motorcycle mechanics to stay informed and updated on the latest trends and innovations in motorcycle technology.