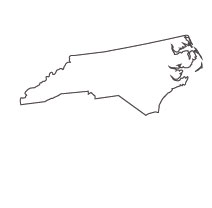 Now is an opportune time to become an auto mechanic in North Carolina. Industry is booming all over the state and that has translated to almost a 2% job growth each year in auto mechanic jobs. Stock car racing first began in North Carolina and there is also a large number of automotive manufacturing businesses throughout the state. North Carolina is also the home of NASCAR, as automotive interest remains very high all over. There is a widespread passion for the automotive industry in North Carolina and that has bolstered employment and helped to increase pay rates at numerous auto-related positions. If you are an automotive enthusiast, there is no better state than North Carolina.
North Carolina Auto Mechanic Education
North Carolina residents seeking an auto mechanic education can select a one or two-year option from a variety of schools throughout the state. One-year options are usually limited to programs that conclude with the awarding of a certificate or diploma. The two-year route enables students to earn an Associate Degree of Applied Science in Automotive Technology. All those options center on the same kind of coursework, which will prepare students to begin working as auto mechanics upon completion of their respective program.
Each school sets its own admissions guidelines and the cost of tuition varies. The makeup of these programs is part classroom work and part hands-on instruction. Students learn about automotive theories, techniques and procedures before putting them to use in a practical setting. Here is a glimpse at a host of auto mechanic education programs located in North Carolina.
Cape Fear Community College
Students can select from degree, certificate and diploma options as part of Cape Fear's Automotive Systems Technology program.
Wilmington Campus
411 North Front Street
Wilmington, NC 28401
Phone: (910) 362-7000
Central Piedmont Community College
There are a variety of automotive technology options offered at CPCC, which includes a host of manufacturer specific training programs.
Levine Campus
2800 Campus Ridge Rd
Matthews, NC 28105
Phone: (704) 330-4200
Pitt Community College
Certificates and diplomas are available to students at Pitt Community College as part of its Automotive Systems Technology program.
1986 Pitt Tech Road
Winterville, NC 28590
Phone: (252) 493-7200
Wake Technical Community College
Wake offers an Associate Degree program that takes 21 months to complete and also has limited availability.
9101 Fayetteville Road
Raleigh, North Carolina 27603
Contact: Gerry Egan
Email: gwegan@waketech.edu
Phone: 919-866-5254
Rowan Cabarrus Community College
Students can select from a few different options in Automotive Technology in this acclaimed program with high job placement rates.
1333 Jake Alexander Blvd., S
Salisbury, NC 28146
Contact: Wade Vernon
Email: wade.vernon@rccc.edu
Phone: 704-216-3924
North Carolina Auto Mechanic Work Experience
Accumulating work experience as a North Carolina auto mechanic serves a variety of functions. First, it provides real-world employment where auto mechanics can make a comfortable living conducting auto repair and service. Secondly, it allows mechanics to improve their skills when it comes to diagnosing engine-related issues. Lastly, it allows auto mechanics to start working towards the quota that will enable them to take an ASE certification exam. In order to qualify for these exams, a certain amount of work experience must be logged. Holding an ASE certification, or multiple certifications, can take auto mechanics very far in their careers. Below is a short list of reputable auto repair businesses in North Carolina that could serve as a potential place of employment.
Auto Master
356 US-70
Hickory, NC 28602
Phone: (828) 328-5006
North Carolina EPA 609-Refrigerant Certification
Working on motor vehicle air conditioner (MVAC) systems is a detailed and involved process, while it can also be dangerous for those who are not well-versed in handling refrigerants. For this reason, the EPA has instituted a certification that is required of all auto mechanics who intend to conduct MVAC repair and service. To earn a certification, an auto mechanic must attain a passing score on the 609-refrigerant exam, which consists of an 84% grade or better. Earning a certification will also allow auto mechanics to buy smaller quantities of regulated refrigerants. Auto repair shops must comply with these certification standards, or they could face hefty fines. This certification test is administered online and auto mechanics can join one of the following training programs to prepare.
ESCO Institute
P.O. Box 521
Mount Prospect, IL 60056
Phone: (847) 253-2220
North Carolina ASE Certifications
There are more than 40 certifications auto mechanics can earn by meeting the standards and passing exams issued by the National Institute for Automotive Service Excellence (ASE). Certifications are available in an array of categories as specialization areas are not limited for auto mechanics. The ASE certification is widely known and respected throughout the automotive industry. Those who have earned a certification or multiple certifications have shown that they have mastered the skills and knowledge required to be considered an above average mechanic in that particular area of concentration. There are several categories which feature certifications and accumulating multiple certifications results in master status. Certifications are a way for auto mechanics to build their credibility and achieve higher-paying positions. ASE certification exams are considered to be rather difficult and extend to the following areas:
Auto Maintenance and Light Repair Certification Test (G1)
Automobile & Light Truck Certification Tests (A Series)
Collision Repair & Refinish Certification Tests (B Series)
Damage Analysis & Estimating Certification Test (B6)
Automobile Service Consultant Certification Test (C1)
Truck Equipment Certification Tests (E Series)
Alternate Fuels Certification Test (F1)
Transit Bus Certification Tests (H Series)
Advanced Engine Performance Specialist Certification Test (L1)
Electronic Diesel Engine Diagnosis Specialist Certification Test (L2)
Light Duty Hybrid/Electric Vehicle Specialist Test (L3)
Engine Machinist Certification Tests (M Series)
Parts Specialist Certification Tests (P Series)
School Bus Certification Tests (S Series)
Medium-Heavy Truck Certification Tests (T Series)
Undercar Specialist Exhaust Systems Test (X1)
When an auto mechanic has qualified to take an ASE certification exam, the next step is visiting a test center where the exam will be administered. North Carolina features a number of testing centers in various parts of the state. When visiting a test center, auto mechanics will be asked to present the appropriate documentation. There are strict guidelines to follow when it comes time to take an ASE examination. Here is the information for some ASE test centers in North Carolina:
Test Center #0045
Charlotte - Coliseum Centre Drive
2815 Coliseum Centre Drive
Building 6, Suite 160
Charlotte, North Carolina 28217
(704) 357-6105
Test Center #7366
Prometric Satellite Center
Wilkes Community College
1328 S. Collegiate Drive;
Lowes Hall
Room 1810
Wilkesboro, North Carolina 28697
(336) 838-6565
Test Center #7498
Prometric Satellite Center
Forsyth Technical Community College
4255 N. Patterson Ave/Transportation Tech Ctr
Winston-Salem, North Carolina 27105
(336) 734-7803
Test Center #1618
Greenville - WH Smith Boulevard
1011 W.H. Smith Blvd.
Suite 102
Greenville, North Carolina 27834
(252) 756-5893
Test Center #7322
Prometric Satellite Center
Sandhills Community College
3395 Airport Rd
Pinehurst, North Carolina 28374
(910) 695-3766
Manufacturer Certification Training in North Carolina
Ford Maintenance Program
Fayetteville Community College
Advanced Technology Center, Room 14
2201 Hull Rd.
Fayetteville, NC 28303
Phone: 910-678-7361
Contact: Robert "Marty" Fulton
Email: fultonr@faytechcc.edu
Toyota T-Ten Program
Forsyth Technical Community College
2100 Silas Creek Pkwy.,
Winston Salem, NC, 27103
Phone: (336) 734-7279 x7279
Contact: David Allgood
Subaru University
Caldwell Community College & Technical Institute
300 Go Pioneer Dr
Boone, NC 28607
Contact: Roy Jennings
Phone: 828-726-2384
Email: rjennings@cccti.edu
BMW Program
Central Piedmont Community College
Joe Hendrick Center for Automotive Technology
Levine Campus
2800 Campus Ridge Rd
Matthews, NC 28105
Phone: (704) 330-4200
North Carolina Auto Mechanic Salary Page
Charlotte
Top 10% Salary: $71,270 ($34.26 per hr)
Median Salary: $41,620 ($20.01 per hr)
Wilmington
Top 10% Salary: $68,910 ($33.13 per hr)
Median Salary: $41,260 ($19.84 per hr)
Durham
Top 10% Salary: $71,060 ($34.16 per hr)
Median Salary: $36,720 ($17.65 per hr)
Asheville
Top 10% Salary: $65,520 ($31.50 per hr)
Median Salary: $33,650 ($16.18