Motorcycle culture in North Carolina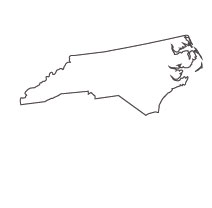 continues to gain more and more momentum. North Carolina currently checks in No.15 when it comes to states with the most motorcycle owners. There is an abundance of scenic routes throughout the state and that has made for a lot of bike events, rides and rallies. Motorcycle sales and licenses are also on the rise in North Carolina as each of those numbers go up every year. The state of North Carolina has also instituted a plethora of safety measures, which includes a universal helmet law. A wide selection of motorcycle organizations and associations also exist within North Carolina.
Steps to Becoming a North Carolina Motorcycle Mechanic
The steps to become a North Carolina motorcycle mechanic are rather straightforward. This path can lead to a rewarding career filled with competitive pay and job stability. This will also allow motorcycle mechanics to engage in an enjoyable pastime for monetary compensation. Here is an outline for those looking to become motorcycle mechanics in North Carolina.
Choose A Motorcycle Mechanic Education School
Complete Admissions Process through Motorcycle Mechanic School
Complete Requirements in Motorcycle Mechanic Training Program
Gain Work Experience as a Motorcycle Mechanic
Earn Certifications
Motorcycle mechanics can find steady work in repair shops, custom installation shops, motorcycle dealerships and other settings that offer motorcycle repair.
North Carolina Motorcycle Mechanic Education
Becoming a motorcycle mechanic in North Carolina involves an education that is specific to motorcycle repair. This education can be obtained through a variety of post-secondary institutions. The curriculum is typically divided between classroom learning and practical instruction in which students are taught the specifics of repair through hands-on demonstrations. This education can end with a degree, diploma or certificate. As each school selects which distinction it offers.
The length of time for each program is dictated by the individual school. That can span anywhere from a few months to a couple of years, depending on the depth of motorcycle technology that is explored in each program. This type of training can also be classified as small engine repair or Powersports technology. Both impart the same technical knowledge and skill needed to become a motorcycle mechanic. Here is a look at the motorcycle mechanic education programs available in North Carolina.
Forsyth Community College
The Motorcycle Technology program at FCC offers an Associate Degree of Applied Science in Motorcycle Mechanics and limits its number of enrollees each fall to 14.
2100 Silas Creek Parkway
Winston-Salem, NC 27103
336.723.0371
Davidson County Community College
Small engine repair courses are offered at DCCC and they can start students on the pathway to acquiring the mechanical skills needed to work as a motorcycle mechanic.
297 DCC Road
Thomasville, NC 27360
Phone: 336-249-8186
Coastal Carolina Community College
CCCC was the first in-state school to offer motorcycle repair training and its motorcycle mechanics program offers day and night options. Students who attend day classes will earn a diploma while night students earn a certificate upon graduating.
1075 E. Cornelius Harnett Blvd.
Lillington, NC 27546
Phone: (910) 893-9101
North Carolina Motorcycle Mechanic Education Admissions
The admissions process to become a motorcycle mechanic education student in North Carolina is conducted according to the rules set forth by each post-secondary school. The most frequent requirement among applicants is a high school diploma or GED equivalency. There are some schools that will not admit students under the age of 18. It is best to consult with each school individually as well as inquire about financial aid options during the admissions process.
Motorcycle Mechanic Work Experience in North Carolina
Work experience in North Carolina is an important part of a motorcycle mechanic's career. Work experience gives new mechanics the opportunity to put their training to use in an actual repair setting. This will help strengthen technical skills while also enhancing industry knowledge. An accumulation of work experience comes in handy when applying for a new motorcycle mechanic position in North Carolina. Work experience is also something does not stop teaching motorcycle mechanics. Those who have been in the industry for a number of years still stand to learn new repair techniques with more experience. Modern technology is constantly finding its way into newly manufactured motorcycle engines. This is why a motorcycle mechanic must always stay ahead of the learning curve. Work experience helps accomplish that and allows all motorcycle mechanics to grow their individual talents. For those looking to gain work experience in the state of North Carolina, here is a look at just a few of the options when it comes to employment:
D & Q Motorsports
34 Ray Hart Ln, Angier, NC 27501
Hours: Open ⋅ Closes 7PM
Phone: (919) 639-5511
TH3 Racing
725 Valleydale Rd
Charlotte, NC 28214
Phone: (980) 949-8108
Motorcycle Manufacturer Specific Training
Manufacturer specific training for motorcycle mechanics involves the instruction of how to repair one brand of motorcycles. Motorcycle mechanics also have the option of learning the specific repair methods and components on more than one brand of motorcycles. However, each manufacturer specific training program should be taken one at a time. Acquiring specific training on multiple brands of motorcycles will help to elevate a motorcycle mechanic's value in the profession. Training is limited to certain locations within the country and here is a look at some of the motorcycle manufacturers that provide this kind of training.
Harley Davidson
Kawasaki
Yamaha
BMW
Suzuki
Honda
North Carolina Motorcycle Mechanic Salary
The U.S. Bureau of Labor Statistics provides data for professions of all types. That data extends to annual salary amounts and highlights what a motorcycle mechanic can expect to make throughout the country. The state of North Carolina features a median motorcycle mechanic salary of $33,830 per year. However, there is a greater amount of earning potential as the top 10% of North Carolina motorcycle mechanics earn $49,150 per year. There are different ways for a motorcycle mechanic to increase annual earnings, which includes the number of certifications earned and the amount of specialized training received. There are a host of factors that go into determining the annual salary of a motorcycle mechanic in North Carolina. Here is a look at some of those salaries as dictated by location in the state of North Carolina.
Charlotte
Top 10% Salary: $50,220 ($24.14 per hr)
Median Salary: $42,470 ($20.42 per hr)
Raleigh
Top 10% Salary: $52,420 ($25.20 per hr)
Median Salary: $37,990 ($18.26 per hr)
Asheville
Top 10% Salary: $54,450 ($26.18 per hr)
Median Salary: $34,690 ($16.68 per hr)
Winston-Salem
Top 10% Salary: $44,010 ($21.16 per hr)
Median Salary: $34,820 ($16.74 per hr)
North Carolina Motorcycle Mechanic Employment Trends
Employment trends in North Carolina for motorcycle mechanics continue to be very favorable. The growth rate is more than double the national average. The state of North Carolina continues to grow all types of industries and motorcycle mechanics are right in the middle of that group. There is almost a 3% job growth each year for motorcycle mechanics in North Carolina. Projections indicate those numbers should continue for at least the next five years. This provides a very promising future for individuals considering a career in motorcycle repair.
Motorcycle Mechanic Certification
Motorcycle mechanics can seek out industry certifications issued by the Equipment & Engine Training Council (EETC). This organization issues two, three and four stroke certifications which can be obtained by motorcycle mechanics of all experience levels. Certification tests are given in these different categories and must be passed with a score of at least 70% or better. Once a period of five years has passed, a recertification test must also be passed.
EETC certifications or a way of signifying that a motorcycle mechanic has attained an above-average knowledge level in the field of small engine repair. Certifications can be used to increase job prospects and negotiate higher pay rates. Certifications are not issued by the state of North Carolina for motorcycle mechanics. Some professions require a state certification or license in order to obtain employment. North Carolina does not fall into that category. However, motorcycle mechanic stand to gain quite a bit from obtaining EETC certifications.
There are no motorcycle certifications issued for motorcycle repair by the National Association for Automotive Service Excellence. Therefore, motorcycle mechanics should get to know the EETC and not concern themselves with the essentials of ASE certifications. The path towards an EETC certification is helped immensely with motorcycle mechanic education and work experience.