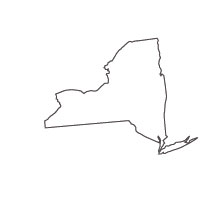 The state of New York is home to an abundance of auto mechanic education schools as the industry is thriving in the Empire State. Only three states employ more auto mechanics than New York. Those numbers continue to increase, with job growth expected to remain steady over the next decade. The New York City area also employs more auto mechanics than any other metropolitan area in the country. There are a large number of automotive-related events held in New York every year, providing a wealth of resources for auto mechanics.
New York Auto Mechanic Education
Obtaining an auto mechanic education in New York can be accomplished by completing a host of different options. There are certificate programs available at numerous post-secondary schools and career training institutes. These options typically require one year's worth of schooling. There are also degree options as students can venture down a two-year educational path towards earning an Associate of Applied Science.
Each of these options exposes auto mechanics to the knowledge and skills needed to enter right into the profession. The curriculums are made up of classroom instruction and hands-on training in which students conduct auto repair on vehicles of all makes and models. Once all the coursework has been successfully completed, students will be awarded a certificate of completion or an associate degree, depending on their specific program of choice. Here is a glimpse at a host of the schools that offer auto mechanic education training programs in New York.
Nyadi College of Automotive and Diesel Technology
There are a number of programs available at Nyadi, which is one of the few schools catering exclusively to automotive technology training.
1326, 178-18 Liberty Ave
Jamaica, NY 11433
Phone: (718) 658-0006
Lincoln Technical Institute
The Automotive Technician Training program at Lincoln Tech features 14 work bays to provide hands-on instruction to students.
1530 Petracca Pl
Whitestone, NY 11357
Phone: (718) 640-9800
Bronx Community College
Students can choose from degree and certificate options taught by an accomplished staff, which has a wealth of experience as automotive technicians.
2155 University Ave
Bronx, NY 10453
Phone: (718) 289-5100
Onondaga Community College
Located in upstate New York, OCC offers an Associate Degree of Occupational Studies in Automotive Technology.
4585 West Seneca Turnpike
Syracuse, NY 13215
Phone: 315-498-2000
Email: occinfo@sunyocc.edu
Canton State University of New York
The Automotive Technology program at SUNY is NATEF certified and also features Subaru University options for mechanics looking for a specialization.
34 Cornell Drive
Canton, NY 13617
Contact: Brandon Baldwin
Email: baldwinb@canton.edu
Phone: 315-379-3866
Auto Mechanic Work Experience
Working as an auto mechanic serves more than one purpose, as earning a weekly paycheck is just one of the benefits. Work experience as an auto mechanic is invaluable towards building a resume and earning an ASE certification. To earn any of the certifications offered by the ASE, an auto mechanic must have a certain amount of experience working on a full-time basis.
Once an auto mechanic has sufficed the work experience quota, there is the option of sitting for a certification exam. The value of work experience also shows itself in becoming more well-rounded in auto repair. Choosing a workplace in New York comes with a long list of options and here are some of the more acclaimed auto repair businesses in New York.
New York ASE Certifications
Auto mechanics are very familiar with the National Institute for Automotive Service Excellence (ASE) as that is the certifying entity in this profession. There are currently more than 40 certifications available through the ASE. Earning a certification means that an auto mechanic has acquired an above-average level of knowledge of auto repair. There are numerous categories that feature several certifications. All these certifications can be used to boost an auto mechanic's status and credibility, while also enhancing job opportunities. Many auto repair shops advertise the fact that they employ a team of ASE certificated mechanics This is a way of showing an increased value to customers, many of whom feel more comfortable bringing their vehicles to certified mechanics. Acquiring a number of certifications can achieve the distinction of master status. Auto mechanics seeking out a certification can select from the following areas:
Auto Maintenance and Light Repair Certification Test (G1)
Automobile & Light Truck Certification Tests (A Series)
Collision Repair & Refinish Certification Tests (B Series)
Damage Analysis & Estimating Certification Test (B6)
Automobile Service Consultant Certification Test (C1)
Truck Equipment Certification Tests (E Series)
Alternate Fuels Certification Test (F1)
Transit Bus Certification Tests (H Series)
Advanced Engine Performance Specialist Certification Test (L1)
Electronic Diesel Engine Diagnosis Specialist Certification Test (L2)
Light Duty Hybrid/Electric Vehicle Specialist Test (L3)
Engine Machinist Certification Tests (M Series)
Parts Specialist Certification Tests (P Series)
School Bus Certification Tests (S Series)
Medium-Heavy Truck Certification Tests (T Series)
Undercar Specialist Exhaust Systems Test (X1)
The administration of an ASE certification exam is done at various test centers located across the country. Each state is home to a number of test centers. These exams are not offered online and there are stipulations that need to be followed when taking an ASE certification exam. Auto mechanics need to provide the appropriate documentation, in addition to meeting the specified work experience requirements. Here are a host of the ASE test centers in New York:
Test Center #4212
Queens 59-17 Junction Blvd
59-17 Junction Blvd
Suite 0202A
Queens, New York 11368
(718) 271-1591
Test Center #4203
New York - Purchase
2975 Westchester Ave
Suite 112
Purchase, New York 10577
(914) 701-4019
Test Center #4237
Manhattan - New York/Financial District
80 Broad St
Suite 3400 (34th Floor)
New York, New York 10004
(212) 785-0974
Test Center #7139
Prometric Satellite Center
Brewster Tech
16 Mount Ebo Road S. - Suite 18
Brewster, New York 10509
(845) 279-9400
Test Center #4251
NYC MegaCenter - Broadway (Lab 1)
1250 Broadway, Suite 2500
New York, New York 10001
(646) 690-0303
Test Center #4236
Brooklyn, NY - Bridge Street
384 Bridge St.
4th Floor, Suite 4A
Brooklyn, New York 11201
(212) 557-1062
Manufacturer Certification Training in New York
Earning a manufacturer certification means that a mechanic has been trained to service and repair a certain brand of vehicles. Manufacturers like Honda, Ford, Chrysler and General Motors all offer training in this area. Auto mechanics can choose to attend a manufacturer specific training program at a post-secondary school within the state of New York. Once enrolled in these programs, auto mechanics will become skilled in working on a specific vehicle brand, which includes all kinds of models. Acquiring this skill allows auto mechanics to work for dealerships that specialize in selling one vehicle brand. Because these dealerships are typically large, there is often more job security. Pay rates can also increase when an auto mechanic possesses this specialized skill. This could result in a very successful career as an auto mechanic. Here are some of the manufacturer certificate training programs in New York:
Honda PACT Program
Suffolk County Community College
533 College Road
Selden, NY, 11784
Phone: (631) 451-4110
Ford Asset Program
Rockland Community College
Herbert Kurz Automotive Technology Center
37 Ramland Rd, Orangeburg, NY 10962
Phone: 845-359-6011
Email: automotive@sunyrockland.edu
General Motors ASEP
Monroe Community College
Applied Technologies Center
2485 W. Henrietta Road
Rochester, NY 14623
Phone: (585) 292-3725
Toyota T-Ten Program
Monroe Community College
2485 W. Henrietta Rd.,
Rochester, NY, 14623
Contact: Randy Pearl
Phone: (585) 292-3746
Subaru University
Morrisville State College
80 Eaton St
Morrisville, NY 13408
315-684-6000
New York EPA 609-Refrigerant Certification
There has been an EPA standard set for auto mechanics who are looking to work on MVAC (motor vehicle air conditioner) systems. Because this process deals with refrigerants, an auto mechanic must pass a certification tests to ensure safe and proper handling. The certification has been labeled EPA-609 and it can be taken online. Auto mechanics do not have to travel to a test site to sit for this exam. However, there are national training programs available to auto mechanics. These are distance learning options that allow mechanics to study at home at their leisure. Listed below are a few of the 609-refrigerant certification training programs available to auto mechanics throughout the country.
ESCO Institute
P.O. Box 521
Mount Prospect, IL 60056
Phone: (847) 253-2220
New York Auto Mechanic Salary Page
The earning potential for New York auto mechanics differs according to location, level of certification and work experience. The U.S. Bureau of Labor Statistics has set a state average for auto mechanics in New York and the median salary stands at $37,420 per year. However, the top 10% of auto mechanics in New York earn a median salary of $68,050 annually. That leaves a lot of fluctuation, although the one constant is that auto mechanics in New York can continually increase their earning potential. Listed below are the median salary numbers for auto mechanics throughout the state of New York.
New York City
Top 10% Salary: $80,480 ($38.69 per hr)
Median Salary: $43,040 ($20.69 per hr)
Rochester
Top 10% Salary: $61,340 ($29.49 per hr)
Median Salary: $36,260 ($17,43 per hr)
Buffalo
Top 10% Salary: $56,350 ($29.09 per hr)
Median Salary: $33,450 ($16.08 per hr)
Ithaca
Top 10% Salary: $55,530 ($26.70 per hr)
Median Salary: $35,260 ($16.95 per hr)