There is an abundance of resources in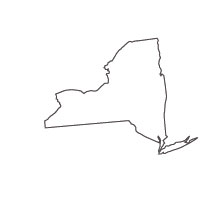 the state of New York for motorcycle enthusiasts. There is a New York Safety Program that provides instruction and training to tens of thousands of people every year. New York has also established a helmet law that requires all riders to wear a helmet at all times. Themed runs throughout the state take place during the warmer months of the year while bike rallies are also a popular event in New York. Motorcycle routes up and down the state offer a variety of landscapes. Motorcycle clubs exist all over the empire state and there are even all-female motorcycle clubs. There is something for all motorcycle aficionados in New York as it is home to more than 390,000 motorcycle owners, which ranks fourth among all 50 states.
Steps to Becoming a New York Motorcycle Mechanic
The steps to becoming a New York motorcycle mechanic involve a formal education. There are a host of post-secondary schools in New York offering motorcycle mechanic education. This begins an exciting journey into the world of motorcycle repair. Below are five steps that can lead to a rise through the ranks in this industry.
Select a Motorcycle Mechanic Education Program
Finish Admissions Process to a Motorcycle Mechanic Program
Complete Motorcycle Mechanic Training Program
Obtain Work Experience
Earn Motorcycle Mechanic Certifications
These steps can help you embark on a successful career as a motorcycle mechanic in New York, where daily service includes engine diagnosis, custom installations, mounts and balances, and much more.
New York Motorcycle Mechanic Education
Starting out a career in the field of motorcycle repair requires some type of formal training. In the state of New York, there are multiple institutions that provide motorcycle mechanic education. The setup for a motorcycle mechanic education program typically involves a classroom setting in addition to a repair setting, where students learn through hands-on instruction.
The intention of these programs is to equip students with the necessary skills that will allow them to gain employment as soon as they finish their respective education programs. In the state of New York, that means entering right into a job in motorcycle repair. All curriculums and program lengths are different. Here is a look at some of the motorcycle mechanic education programs offered in New York.
Alfred State
The Motorcycle and Power Sports Technology program at Alfred State features a highly-acclaimed Associate Degree program that encompasses two years of study. A typical four-semester program includes the completion of 72 credits.
10 Upper College Dr
Alfred, NY 14802
Phone: 1-800-425-3733
Canton SUNY
There is a two-semester program at Canton SUNY that offers a Powersports Repair and Performance Certificate. The 32-credit program typically takes two semesters to complete.
34 Cornell Drive
Canton, NY 13617
Phone: 315-386-7011
Career and Technical Education Center
The CTE Power Sports Technology program spans a period of two years and focuses on the essentials that come with two and four-stroke engine repair.
15 Henning Road
Saratoga Springs, NY 12866
Phone: (518) 581-3600
New York Motorcycle Mechanic Education Admissions
The admissions process of a New York motorcycle mechanic education program is specific to each institution. Most schools require applicants to be at least 18 years of age and have acquired a GED equivalency or high school diploma. Financial aid options differ according to each school and can be explored during the admissions process. Some programs will require placement tests to be taken or standardized test scores to be submitted. It is recommended that applicants contact each program directly to find out the specifics of their admissions policies.
Motorcycle Mechanic Work Experience in New York
Work experience for New York motorcycle mechanics is a continuous process. Work experience allows new motorcycle mechanics to utilize what they learned during their educational training. For veteran mechanics, the chance to work in a motorcycle repair setting allows them to fine-tune their diagnostic and repair skills. Work experience also serves as a way for mechanics to lobby for a higher pay rate. Many motorcycle repair shops will look to hire mechanics based on their work experience, which is a telling factor of how much skill they will bring to the job. Work experience is highly valued in the motorcycle repair industry and can be an ongoing teacher of new techniques, concepts and innovative ways to conduct service and repair. Here is a look at some New York motorcycle repair settings that can provide work experience to mechanics:
Motorcycle Manufacturer Specific Training
Motorcycle manufacturer specific training is available at a select group of schools throughout the country. This training teaches mechanics how to fix motorcycles made by one specific manufacturer. It is a skill that can be used to work for a repair center that specializes in fixing one brand of motorcycles. It can also be used to strengthen the overall skillset of a motorcycle mechanic. Gaining this type of training is an asset and can help to advance the career of a motorcycle mechanic. Here is a look at the manufacturers that offer motorcycle specific training options:
Kawasaki
Yamaha
BMW
Harley Davidson
Suzuki
Honda
New York Motorcycle Mechanic Salary
Motorcycle mechanics in the state of New York have the option of earning significant pay rates. There are different pay scales according to location in the state of New York, although a lot of that has to do with an individual mechanic's status, training and experience. Those who have opted to enhance their credentials stand to make more than motorcycle mechanics who are short on work experience and certifications. The U.S. Bureau of Labor Statistics compiles data on motorcycle mechanic salaries throughout the country. That includes pay rates throughout the state of New York and here is a look at how salaries different in the Empire State.
State of New York
Top 10% Salary: $55,230 ($26.55 per hr)
Median Salary: $35,040 ($16.85 per hr)
New York City
Top 10% Salary: $62,050 ($29.83 per hr)
Median Salary: $54,930 ($26.41 per hr)
Albany
Top 10% Salary: $48,710 ($23.42 per hr)
Median Salary: $37,230 ($17.90 per hr)
Buffalo
Top 10% Salary: $39,350 ($18.92 per hr)
Median Salary: $28,420 ($13.66 per hr)
New York Motorcycle Mechanic Employment Trends
Employment trends are good for motorcycle mechanics in the state of New York. There continues to be an upswing in the number of motorcycle mechanic jobs available every year. The state of New York has seen a consistent 1% increase and motorcycle mechanic jobs for the last few years. Projections indicate that those trends will continue, and motorcycle mechanics will maintain a favorable outlook when it comes to job availability in the state of New York.
Motorcycle Mechanic Certification
Certifications for motorcycle mechanics are available through an organization called the Equipment & Engine Training Council (EETC). This organization certifies mechanics in several different areas, with some directly applying to motorcycle repair. When applying to the EETC for a certification, motorcycle mechanics typically look into certifications that focus on two, three and four stroke engines. The process of earning a certification involves taking a certification test, which consists of 150 questions. When taking the test, a motorcycle mechanic must score at least 70% or higher. That score will then facilitate the issuing of an EETC certification.
An EETC certification can be used when seeking out a job opening. There are no state certifications in New York, nor are there any citywide certifications available for motorcycle mechanics. That means there are limited ways to designate motorcycle mechanics as being qualified to take on a new position. An EETC certification is a way of eliminating any uncertainty and showing that a motorcycle mechanic has already attained the necessary knowledge to thrive in motorcycle repair.
An EETC Certification should not be confused with certificates that are distributed by motorcycle mechanic education programs. Certificates of completion or technical certificates are a way of signifying that a motorcycle mechanic has completed a motorcycle mechanic education program. An EETC certification signifies that a motorcycle mechanic has shown competency in a certain area of small engine repair. Both certificates and certifications can be used to advance the career of a motorcycle mechanic in New York.