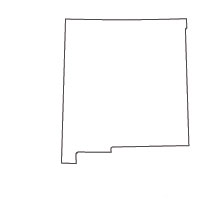 The path to a successful career as a New Mexico auto mechanic is one that can lead to advancement and job stability. Employment for auto mechanics has remained consistent, without a decline in job growth in recent years. Projections for the future remain consistent with those trends. Current auto mechanic job searches in New Mexico have a short life span, as there are an abundance of openings throughout the state. There are have also been investments in auto industry companies based out of New Mexico, some of which are on the cutting edge of future technologies that are being integrated into vehicles. This has expanded the automotive related employment in New Mexico.
New Mexico Auto Mechanic Education
It is vital that auto mechanics receive the proper training before entering the profession. There is a variety of options to choose from, as auto mechanics can decide on the length of their training. Certificate programs are available in post-secondary schools and these typically take one year to complete. There is also the option of earning an Associate Degree in Automotive Technology, which usually takes two years to complete.
Both kinds of programs provide hands-on instruction combined with lecture hours in a classroom setting. Some programs have co-ops with local auto repair businesses while others have on-site facilities for students to conduct auto repair. Tuition fees and the admissions process varies according to each institution. Graduates of these programs generally experience a smooth transition into the field as job placement rates for graduates are at a high rate in New Mexico. Here is a glimpse of the auto mechanic education programs offered in the state of New Mexico.
New Mexico Junior College
There are certificate, degree and manufacturer certification programs offered as part of the Automotive Technology programs at New Mexico Junior College.
1 Thunderbird Circle
Hobbs, NM 88240
Phone: 575-392-4510
San Juan Community College
SJCC's School of Trades features an automotive technology program that offers degree and certificate options, as well as a variety of manufacturer specific training from the top manufacturers in the auto industry.
4601 College Boulevard
Farmington, NM 87402
Email: autorecruiter@sanjuancollege.edu
Phone: (505) 326-3311
Luna Community College
The certificate program at LCC is in-depth and even features a host of elective automotive classes as part of its curriculum.
366 Luna Drive
Las Vegas, NM 87701
Program Director: Dr. Rolando Rael
Phone: (505)454-2522
Email: rrael@luna.edu
Santa Fe Community College
There are seven different automotive certificate options at Santa Fe Community College, in addition to an Associate Degree program in Automotive Technology.
6401 Richards Ave.
Santa Fe, NM 87508
Contact: Gilbert Sena
Email: gilbert.sena1@sfcc.edu
Phone: 505-428-1664
Clovis Community College
Students are able to choose from three automotive programs at Clovis, two of which award certificates and another that awards an Associate Degree of Applied Science.
417 Schepps Blvd
Clovis, New Mexico 88101
Contact: Paul Blair
Phone: 575-769-4178
Email: paul.blair@clovis.edu
Auto Mechanic Work Experience
Work experience in the auto repair industry is invaluable, as it allows new mechanics to connect actual repair work with the theories, concepts and techniques they learned in their respective training programs. The experience factor is also important in earning ASE certifications as it is a quota that must be met before an auto mechanic can qualify to take a certification exam. On-the-job learning is also something that never ceases as a myriad of vehicle issues face auto mechanics on a daily basis. This experience will also help auto mechanics with their ability to diagnose problems much easier. There is no shortage of auto mechanic jobs in New Mexico as there are always repair shops interested in bringing on new employees. Here are some of the potential places of employment for auto mechanics in New Mexico.
The Garage
6441 Western Trail NW
Albuquerque, NM 87120
Phone: (505) 352-5152
The Auto Angel
3140 Cerrillos Rd
Santa Fe, NM 87507
Phone: (505) 424-3899
EPA 609-Refrigerant Certification in New Mexico
For an auto mechanic to provide service and repair on a vehicle's air conditioning unit, the EPA requires a valid certification. Due to the nature of this kind of service, auto mechanics need to attain a score equivalent to 84% or better on the EPA-609 refrigerant certification exam. There is no need to visit a test center because the exam is now offered online. Once a 609-regrigerant certification is earned, auto mechanics can begin working on MVAC units and they can also purchase small quantities of regulated refrigerants. Auto repair businesses are required to follow the standards set by the EPA when it comes to allowing their mechanics to work on MVAC unit. Training programs are available in various parts of the country and here is a look at some of those programs which help auto mechanics prepare for the material they will see on the 609-refrigerant certification examination.
ESCO Institute
P.O. Box 521
Mount Prospect, IL 60056
Phone: (847) 253-2220
New Mexico ASE Certifications
There are over 40 automotive certifications available from the National Institute for Automotive Service Excellence (ASE). This organization is widely respected in the automotive industry and its certifications signal a higher level of skill among mechanics. Those mechanics who earn ASE certifications may also be subject to more job opportunities and higher pay rates. These certifications test an auto mechanic's knowledge in more than 40 different areas. Certifications cannot be earned without prior work experience, as auto mechanics have to show proof of that before qualifying to take an ASE certification exam. Auto mechanics can acquire multiple certifications and that can lead to the distinction of master technician. Here are some of the areas of ASE certification:
Auto Maintenance and Light Repair Certification Test (G1)
Automobile & Light Truck Certification Tests (A Series)
Collision Repair & Refinish Certification Tests (B Series)
Damage Analysis & Estimating Certification Test (B6)
Automobile Service Consultant Certification Test (C1)
Truck Equipment Certification Tests (E Series)
Alternate Fuels Certification Test (F1)
Transit Bus Certification Tests (H Series)
Advanced Engine Performance Specialist Certification Test (L1)
Electronic Diesel Engine Diagnosis Specialist Certification Test (L2)
Light Duty Hybrid/Electric Vehicle Specialist Test (L3)
Engine Machinist Certification Tests (M Series)
Parts Specialist Certification Tests (P Series)
School Bus Certification Tests (S Series)
Medium-Heavy Truck Certification Tests (T Series)
Undercar Specialist Exhaust Systems Test (X1)
The process of taking an ASE certification exam involves visiting an official test center. These centers are located throughout the state of New Mexico. Proper identification and documentation is necessary when visiting a test center. Testing dates occur at various times throughout the course of a year and auto mechanics must schedule an exam date in advance. Listed below are all the test centers in the state of New Mexico:
Test Center #1909
Albuquerque, NM
8801 Jefferson St
Building A, Suite 101
Albuquerque, New Mexico 87113
(505) 821-5392
Test Center #7150
Prometric Satellite Center
New Mexico State University - Grants
1500 North 3rd Street
Grants, New Mexico 87020
(505) 287-6640
Test Center #1908
Santa Fe - St. Michaels Drive
720 St Michael's Drive
Suite #2A
Santa Fe, New Mexico 87505
(505) 473-3471
Test Center #1906
Farmington - College Boulevard
4601 College Blvd
Info Tech Bldg Room 7120
San Juan College Testing Center
Farmington, New Mexico 87402
(505) 566-3942
Test Center #1907
Eastern New Mexico University
52 University Blvd
RM210
Roswell, New Mexico 88203
(575) 624-7402
Test Center #7110
Prometric Satellite Center
705 Gurley Avenue
University of New Mexico
Gallup, New Mexico 87301
(505) 863-7523
Manufacturer Certification Training in New Mexico
A manufacturer certified auto mechanic has been trained to work on a specific brand of vehicles. Auto manufacturers offer certifications to mechanics in order to provide expert service to their customers. Many car owners trust dealerships who feature mechanics that have been thoroughly trained to provide service and repair on that particular brand of vehicles. This certification can lead to long-term employment at a dealership and that is advantageous because many of those larger businesses have very positive projections for the future. Smaller auto repair shops may face issues when competing with larger dealerships on a long-term basis. Job security can be heightened for auto mechanics who hold a manufacturer specific certification. Here are some of the manufacturer specific training programs in New Mexico:
Ford Asset Program
New Mexico Junior College
1 Thunderbird Circle
Hobbs, NM 88240
Contact: Kelley Williams
Phone:575-492-2865
Email: Kwilliams@nmjc.edu
Subaru University
Career Enrichment Center
807 Mountain Rd. N.E.
Albuquerque, NM 87102
Phone: 505-247-36
Chrysler MoPar
4601 College Boulevard
Farmington, NM 87402
Email: autorecruiter@sanjuancollege.edu
Phone: (505) 326-3311
New Mexico Auto Mechanic Salary Page
Albuquerque
Top 10% Salary: $60,950 ($29.31 per hr)
Median Salary: $37,060 ($17.82 per hr)
Santa Fe
Top 10% Salary: $59,970 ($28.83 per hr)
Median Salary: $38,700 ($18.61 per hr)
Southwestern New Mexico
Top 10% Salary: $62,400 ($30.00 per hr)
Median Salary: $43,390 ($20.86 per hr)
Farmington
Top 10% Salary: $56,630 ($27.08 per hr)
Median Salary: $33,000 ($15.86 per hr)