Motorcycle popularity in New Mexico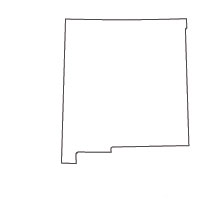 continues to increase on an annual basis. That is signified by more motorcycle-related events taking place within the state. There is also plenty of open road for motorcycle enthusiasts to enjoy I the state of New Mexico. The Turquoise Trail is one of the more famed motorcycle routes in all of New Mexico. It begins in Santa Fe and stretches 55 miles almost all the way to Albuquerque. There are plenty of other routes for the more than 61,000 registered motorcycles in the state of New Mexico. Motorcycle rides and events last throughout the year with the peak of that season taking place in June.
Steps to Becoming a New Mexico Motorcycle Mechanic
In the state of New Mexico, there are steps that can be taken to achieve a full-time position as a motorcycle mechanic. Because of the precise nature of the job, it is important to receive some type of formal training. This will ensure that a motorcycle mechanic has the necessary skillset to carry out a satisfactory level of motorcycle repair. Below are the steps it takes to become a New Mexico motorcycle mechanic.
Select a form of Motorcycle Mechanic Education
Complete Motorcycle Mechanic Training
Obtain Work Experience
Earn Industry Certifications
Motorcycle mechanics typically find employment at independently-owned repair shops. They can also find work at motorcycle dealerships, ATV repair centers, shops that cater to powersports vehicles.
New Mexico Motorcycle Mechanic Education
In the state of New Mexico, it is important to acquire some form of motorcycle repair education before embarking on a career as a motorcycle mechanic. Educational options at a post-secondary school are limited in New Mexico, which has prompted some aspiring motorcycle mechanics to seek out an apprenticeship. This basically serves as a form of on-the-job training for new mechanics. An apprenticeship is basically designed by a motorcycle repair shop or dealership in an effort to bring new members onto its staff. There are also online educational options for those looking to begin a career as a motorcycle mechanic. Motorcycle technician programs exist in an online capacity and there are also small engine repair courses that can be taken by those interested in this field. Qualifying for a motorcycle mechanic education program or being accepted into an apprenticeship involves an application process that is created by each.
Motorcycle Mechanic Work Experience in New Mexico
Work experience is considered valuable to all motorcycle mechanics, particularly in the state of New Mexico. Those who are able to show a significant amount of work experience in a motorcycle repair setting can find themselves highly sought-after when it comes to employment. Work experience is valuable to novice and veteran mechanics, especially because there are so many new technologies and components being infused with small engines. The motorcycle repair process is always adapting to new innovations. One way to stay updated is to maintain work experience. Repair issues and engine problems are never going to come to an end, which prioritizes the need for skilled motorcycle mechanics. Below are some places of business that could provide work experience to motorcycle mechanics in New Mexico.:
Motorcycle Manufacturer Specific Training
Motorcycle manufacturer specific training focuses on the repair and service of motorcycles that are produced by one manufacturer. Training programs of this nature focus on one brand of motorcycles. This allows motorcycle mechanics to gain expert knowledge in the repair and service of these specific motorcycles. That skill is valuable in the job market and can help motorcycle mechanics flourish in all types of motorcycle repair settings. The availability of motorcycle manufacturer specific training programs only extends to certain areas of the country. The fact that they are limited in number heightens the overall value of this skill. Here is a look of the motorcycle manufacturers that offer this type of training:
Harley Davidson
Kawasaki
Yamaha
BMW
Suzuki
Honda
New Mexico Motorcycle Mechanic Salary
Motorcycle mechanic pay in New Mexico is comparable to many other states in the country. The U.S. Bureau of Labor Statistics has put together and data that reveals the salaries on a state-to-state basis. However, it is important to know that the salaries can fluctuate according to work experience and prior training. The type of establishment that provides motorcycle repair is also something to consider when identifying pay rates for motorcycle mechanics. For instance, motorcycle repair shops that specialize in custom installation are able to charge more for their services than motorcycle repair shops who primarily conduct ordinary types of repair. Here is a look at the pay rate for motorcycle mechanics in New Mexico compared to the pay rates on a national level.
State of New Mexico
Top 10% Salary: $48,350 ($23.24 per hr)
Median Salary: $31,260 ($15.03 per hr)
West Central New Mexico
Top 10% Salary: $38,210 ($18.37 per hr)
Median Salary: $27,780 ($13.35 per hr)
East New Mexico
Top 10% Salary: $38,500 ($18.51 per hr)
Median Salary: $23,880 ($11.48 per hr)
United States
Top 10% Salary: $56,350 ($27.09 per hr)
Median Salary: $34,720 ($16.69 per hr)
New Mexico Motorcycle Mechanic Employment Trends
Motorcycle mechanic employment trends in New Mexico have not shown a dropoff rate in recent years. There has also been an increase in spending on motorcycle repair throughout the state. This heightened interest in motorcycles is a promising sign for motorcycle mechanics entering the profession. New Mexico is also home to a lot of motorcycle mechanics who have been in the business for a number of years. The temperate year-round climate allows motorcycle owners to ride during every season. This has proven to be a favorable aspect for New Mexico motorcycle mechanics as there is never a down season.
Motorcycle Mechanic Certification
When it comes to motorcycle repair, there is one organization that every motorcycle mechanic should get to know. The EETC (Equipment & Engine Training Council) is the industry organization entrusted with the task of certifying small engine mechanics. Motorcycle mechanics looking to obtain an EETC certification can choose from the two, three or four stroke varieties. Any of these certifications require a passing score of 70% better on their respective examinations. Most of the EETC examinations specific to motorcycle repair include 150 questions.
The benefits of earning an EETC certification show themselves in numerous ways. Motorcycle mechanics can present a certification as a type of credential when applying for a job. These are also important because state certifications in motorcycle repair do not exist. That puts even more of an emphasis on EETC certifications as they are considered to be the industry standard. This has been the case for a number of years as most motorcycle repair shop owners and managers place a premium on mechanics who hold this distinction.
The process of becoming certified as a motorcycle mechanic is very different from becoming certified as an auto mechanic. Motorcycle mechanics do not need to concern themselves with the National Institute for Automotive Service Excellence (ASE). Even though the ASE offers more than 40 certifications, none of those deal with any facet of motorcycle repair. The EETC remains the lone organization for certifications in motorcycle repair.