A New Hampshire motorcycle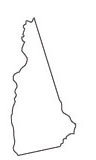 mechanic can take advantage of what has become a budding profession. New Hampshire is seeing a continual rise in the number of motorcycles within the state. There are currently over 78,000 registered motorcycles in New Hampshire which is higher than 15 other states, some of which have a lot more land and a lot more people. Motorcycle rider training programs are also becoming popularized in New Hampshire while Laconia Motorcycle Week is one of the longest-running motorcycle events in the country. As soon as the snow begins to thaw, motorcycles are getting primed for the road in New Hampshire. And with warmer temperatures lasting longer each year, the motorcycle season continues to extend deeper into the fall. Motorcycle repair shops have also been sustaining themselves adequately throughout the state which is a very good sign for motorcycle mechanics of all experience levels in New Hampshire.
Steps to Becoming a New Hampshire Motorcycle Mechanic
There are steps to follow on the way to becoming a motorcycle mechanic in New Hampshire. The following steps can take inexperienced motorcycle mechanics and transition them into full-time professionals. Here is a look at a detailed pathway towards a promising and long-lived career as a New Hampshire motorcycle mechanic.
Select A Motorcycle Mechanic Education Program
Complete Admissions at Motorcycle Mechanic School
Fulfill All Requirements in Motorcycle Mechanic Training
Obtain Work Experience as a Motorcycle Mechanic
Earn Industry Certifications
Those steps will allow New Hampshire motorcycle mechanics to diagnose small engine problems and conduct the necessary steps to provide efficient repair.  
New Hampshire Motorcycle Mechanic Education
Starting out as a motorcycle mechanic in New Hampshire involves formal training on the specifics of motorcycle repair. This type of training is available through post-secondary educational programs and Adult Learning Centers in the state of New Hampshire. Training involves classroom work on motorcycle theory and practical instruction on motorcycle repair. This second portion is typically conducted in a work bay. Some schools have their own work bays while others work in conjunction with nearby repair shops or service centers.
There is also the option of earning an apprenticeship from a motorcycle repair business that is willing to train new employees. Entering the motorcycle repair industry requires detailed of small engines and repair skills that demand precision. Here is a look at some of the educational motorcycle mechanic options in the state of New Hampshire.
Great Bay Community College
Great Bay offers a Motorcycle Maintenance and Repair Technology Certificate that requires the completion of 24 program-oriented credits.
320 Corporate Drive
Portsmouth, NH 03801
Phone: 603-427-7600
Nashua Adult and Community School
The Enrichment Program offered to adult students offers courses in small engine repair and the school is operated by the Nashua school district.
8 Titan Way
Nashua, NH 03063
Phone: (603) 589-6416
New Hampshire Motorcycle Mechanic Education Admissions
The admissions process for a New Hampshire motorcycle mechanic training program differs according to the individual institution. Two-year colleges may require a bit more depth with their admissions procedures when compared to Career Learning Centers. It is best to contact each individual program directly and inquire more about the specific admissions guidelines. Most college programs require students to be 18 years of age and have already earned a high school diploma or GED equivalency.
Motorcycle Mechanic Work Experience in New Hampshire
Work experience in the New Hampshire motorcycle repair industry has a number of purposes. One of the primary benefits of work experience is the enhancement of a motorcycle mechanic's diagnostic skills. Work experience also helps to develop repair techniques. There is yet another purpose for work experience and that relates to employment. Work experience serves as a worthwhile asset when applying for a motorcycle mechanic position. In all types of motorcycle repair settings, there are daily repair issues that require a motorcycle mechanic to diagnose what is wrong and then fix that problem. This is an ongoing form of education and even older motorcycle mechanics can gain a lot from what they will face in their daily work experiences. Those interested in obtaining work experience in New Hampshire can look into the following repair shops and dealerships as possible places of employment:
Twisted Cycles
5 Eastpoint Dr Unit 28
Hooksett, NH 03106
Phone: (603) 622-6032
KT Cycles
5 Christine Dr
Hudson, NH 03051
Phone: (603) 809-4754
Motorcycle Manufacturer Specific Training
Motorcycle manufacturer specific training is available in the United States at a select number of institutions. The institutions that offer this type of training typically do so in 12 to 24-week programs. The training concentrates on the repair and service of one brand of motorcycles. Motorcycle mechanics learn how to diagnose specific issues that are unique to a solitary motorcycle brand. Attaining multiple forms of manufacturer specific training can provide a significant boost to a motorcycle mechanic's standing, credibility and ability to obtain higher-paying positions. Below is a list of manufacturers that specialize in providing training programs for their own brand of motorcycles:
Harley Davidson
Kawasaki
Yamaha
BMW
Suzuki
Honda
New Hampshire Motorcycle Mechanic Salary
The U.S. Bureau of Labor Statistics ranks salaries for all different professions. Motorcycle mechanic salaries are included in this data and that also applies to the state of New Hampshire. However, the data does not make special considerations for different levels of experience among motorcycle mechanics. Because of the size of the motorcycle mechanic population in New Hampshire, the BLS does not provide salary estimates for individual cities. However, there is a median and top-end salary amount provided for the entire state. The annual amount New Hampshire motorcycle mechanics can expect to earn depends upon the location of their employment, volume of business and their individual certification, education, and experience levels. Below is a look at the state of New Hampshire's salary amounts compared to that of the national average for motorcycle mechanics.
State of New Hampshire
Top 10% Salary: $59,330 ($28.52 per hr)
Median Salary: $42,650 ($20.51 per hr)
United States
Top 10% Salary: $56,350 ($27.09 per hr)
Median Salary: $34,720 ($16.69 per hr)
New Hampshire Motorcycle Mechanic Employment Trends
Employment numbers continue to sustain themselves in a favorable manner for New Hampshire motorcycle mechanics. Each year, there are a number of new motorcycle mechanic job openings and that has remained in place for quite some time. Projections for the future show that those numbers should remain the same as there has been no slowdown of business in the New Hampshire motorcycle repair industry.
Motorcycle Mechanic Certification
Certifications are a way for motorcycle mechanics to distinguish themselves in the profession. There is one organization that provides certifications for motorcycle mechanics. The Equipment & Engine Training Council (EETC) offers a plethora of certifications, some of which apply directly to motorcycle mechanics. Two, three and four stroke certifications can be obtained by those who are skilled in motorcycle repair. The EETC covers a wide range of small engine mechanical repair and it is a name that is widely recognized in the motorcycle repair business.
EETC certifications are awarded to motorcycle mechanics who score a 70% or better on one of the individual certification tests. These tests are meant to gauge the knowledge level of a mechanic and most tests feature 150 questions. Once a certification is issued by the EETC, it remains in good standing for five years. Recertification tests are available a way of keeping those certifications valid.
The motorcycle repair industry does not feature any certifications distributed by the state. That also applies to New Hampshire and there is also no licensing process for motorcycle mechanics. When seeking out new motorcycle mechanics, employers create their own criteria for the hiring process. When applying for a motorcycle mechanic position, it helps immensely to be able to show an EETC certification. This has proven to be an industry standard and something that can elevate the career of a motorcycle mechanic.