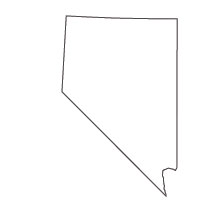 Starting out a career as an auto mechanic in Nevada is an exciting and promising time. There is a high demand for auto mechanics in Nevada and the average growth rate is increasing by over 2% every year. Nevada is also home to one of the premier automotive testing centers in the nation. The Nevada Automotive Test Center has an abundance of test courses that contributes to the auto industry on a global level. There are also a growing number of auto repair shops in the state of Nevada as the entire industry continues to expand throughout the state.
Nevada Auto Mechanic Education
The pathway to becoming an auto mechanic lies through a post-secondary school training program. There are certificate programs and Associate Degree programs for those seeking out a career as an auto mechanic. These programs come with different time frames and tuition fees, although both options offer the proper preparation to begin working as an auto mechanic in Nevada.
Auto mechanic curriculums feature classroom teaching and hands-on practical instruction which combine to provide the skills needed to become a productive member of the auto repair field. Each school sets their own admissions requirements and coursework guidelines. Here are some of the auto mechanic education programs offered in the state of Nevada.
College of Southern NevadaZ
The Automotive Technology program at CSN prepares students to enter right into the workforce as an auto mechanic with a variety of offerings.
Charleston Campus
6375 W. Charleston Blvd.
Las Vegas, NV 89146
Contact: John Ventura
(702) 651-4842
Truckee Meadows Community College
TMCC features 10 different automotive service programs, ranging from ones that issue skills certificates and an Associate Degree.
7000 Dandini Boulevard
Reno, NV 89512
Phone: 775-673-7111
Western Nevada College
WNC offers an Associate of Applied Science in Automotive Mechanics, which is part of the school's technology division.
2201 West College Parkway
Carson City, NV 89703
Phone: 775-445-3000
Email: Info_Desk@wnc.edu
ATI Training
The ATI Automotive Technology program prepares mechanics to begin working in the field with its career readiness components.
5150 S. Decatur Blvd
Las Vegas, NV 89118
Phone: (866) 907-4822
Great Basin College
Great Basin offers an Associate of Applied Science and a Certificate of Achievement in Diesel Technology.
1500 College Parkway
Elko, Nevada 89801
Contact: Rachel McAnany
Phone: 775-753-2175
Email: rachel.mcanany@gbcnv.edu
Auto Mechanic Work Experience in Nevada
It is important for every auto mechanic to gain experience, which can be applied to earning an ASE certification. In order to take an ASE exam, a mechanic must be able to substantiate a certain amount of work experience. In the process of working as an auto mechanic, there are valuable learning experiences that serve as preparation for these exams. ASE certified mechanics are highly respected, and that distinction can only be attained with work experience. Throughout the state of Nevada, there are many auto repair shops where auto mechanics can start to build their experience levels. Here are some auto repair shops in the state of Nevada:
Sunrise Automotive
2765 Highway 50
East Carson City, NV 89701
Phone: 775-885-1611
Email: sunriseautomotive@charter.net
EPA 609-Refrigerant Certification
The air conditioning systems in motor vehicles are very complex and the function of these units prompted the Environmental Protection Agency to create its own certification for mechanics who are looking to work on this particular component. A certification exam must be passed before an auto mechanic can conduct any kind of repair on a motor vehicle air conditioner. Auto mechanics also need this certification to purchase regulated refrigerants. Auto shop owners could face steep fines if they do not abide by these regulations set forth by the EPA. The 609-Refrigerant Certification exam is available online and training programs to prepare auto mechanics for the exam can also be completed in the comfort of their own homes. Here are a host of 609-refrigerant certification training programs that will help auto mechanics get ready for the exam.
ESCO Institute
P.O. Box 521
Mount Prospect, IL 60056
Phone: (847) 253-2220
Nevada ASE Certifications
More than 40 different kinds of automotive certifications have been established by the National Institute for Automotive Service Excellence (ASE). The certification process is a way of testing and verifying the skills and knowledge of auto mechanics. The ASE certification exams are put together by a committee of experts and are designed to test a mechanic's applied knowledge in certain areas. That is the reason why work experience is mandatory to qualify for an ASE exam. A passing score on an ASE exam provides an auto mechanic with a certification that lasts five years when a re-examination must be taken, although it that test is only half as long as the original. Many auto repair businesses require mechanics to be ASE certified and that is also something that is widely advertised to customers. There is a high level of credibility that goes along with holding an ASE certification. The different types of certifications for auto mechanics include the following:
Auto Maintenance and Light Repair Certification Test (G1)
Automobile & Light Truck Certification Tests (A Series)
Collision Repair & Refinish Certification Tests (B Series)
Damage Analysis & Estimating Certification Test (B6)
Automobile Service Consultant Certification Test (C1)
Truck Equipment Certification Tests (E Series)
Alternate Fuels Certification Test (F1)
Transit Bus Certification Tests (H Series)
Advanced Engine Performance Specialist Certification Test (L1)
Electronic Diesel Engine Diagnosis Specialist Certification Test (L2)
Light Duty Hybrid/Electric Vehicle Specialist Test (L3)
Engine Machinist Certification Tests (M Series)
Parts Specialist Certification Tests (P Series)
School Bus Certification Tests (S Series)
Medium-Heavy Truck Certification Tests (T Series)
Undercar Specialist Exhaust Systems Test (X1)
Each ASE certification exam is required to be taken at an official test center. There are a few locations to choose from in the state of Nevada and there is also a procedure to follow when scheduling and taking a test. Applicants must satisfy the necessary work experience requirements and also bring the proper credentials to a test site. Listed below are the test centers that can be utilized in the state of Nevada:
Test Center #2202
Las Vegas
2190 E Pebble Road
Suite 220
Las Vegas, Nevada 89123
(702) 614-1642
Test Center #2205
Reno, NV
5250 Neil Rd
Suite 110
Reno, Nevada 89502
(775) 825-1672
Test Center #7135
Prometric Satellite Center
Great Basin College - 1500 College Pkwy
Academic Success and Testing Center: DCIT 114
Elko, Nevada 89801
(775) 753-2144
Manufacturer Certification Training in Nevada
Auto mechanics have the option of being trained to work on vehicles made by a specific car manufacturer. This can be accomplished by acquiring a specific type of training at a company facility. There are also post-secondary schools who offer this type of instruction. When a mechanic attains these skills, it can lead to a long and prosperous career working on a specific brand of cars. Auto mechanics can choose to specialize in repairing Ford, GM, Honda and other manufacturers. Car dealerships place a premium on auto mechanics who have this skill as their customers can rely on expert technicians to provide service and repair on their vehicles. The state of Nevada is limited in the facilities that offer these programs, although there are some in nearby states and others located on a nation level.
Honda PACT Program
Honda has set up national training centers where mechanics can learn all the intricacies within all makes and models of these vehicles.
Ford Tech Program
There are locations throughout the country that are home to this program which specializes in repair and service on Ford vehicles.
Toyota T-Ten Program
Toyota has branched out its T-Ten program to a variety of schools across the country as this is a way of gaining employment in a Toyota dealership.
Kia National Training Center
Kia has a national training center where mechanics are sent to attain all of the skills and knowledge needed to become an expert in Kia vehicles.
Nevada Auto Mechanic Salary
Nevada auto mechanics have the potential to earn a comfortable living, as there is a myriad of job opportunities throughout the state. According to the U.S. Bureau of Labor Statistics, the median salary of a Nevada auto mechanic is $40,520 per year. That does not tell the entire story as there are many auto mechanics in Nevada who take home significantly higher annual salaries. Location, experience level and certifications all factor into the yearly income of a Nevada auto mechanic. Nevada is one of the better paying states for auto mechanics and here is a look at some of the earning potential throughout the state.
Las Vegas
Top 10% Salary: $61,830 ($29.72 per hr)
Median Salary: $38,480 ($18.50 per hr)
Carson City
Top 10% Salary: $60,710 ($29.19 per hr)
Median Salary: $48,390 ($23.26 per hr)
Reno
Top 10% Salary: $62,100 ($29.86 per hr)
Median Salary: $42,690 ($20.53 per hr)
Western/Central Nevada
Top 10% Salary: $76,070 ($36.57 per hr)
Median Salary: $45,000 ($21.64 per hr)