The state of Nevada provides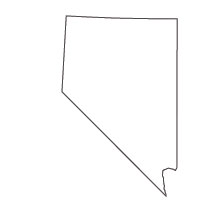 motorcycle owners plenty of quiet and open roads for long excursions. Outside of the major cities, there is plenty of space to enjoy the tranquility of a long ride. The Death Valley Run and Valley of Fire Loop are a couple of the most popular motorcycle routes in all of Nevada. Las Vegas and Reno host annual bike fests and rallies that draw riders from all over. Nevada has served as a gathering place for some of the more memorable motorcycle events in recent years. In addition to the long list of visitors, there are approximately 75,000 motorcycle owners in the state of Nevada. While Nevada may not be as densely populated throughout the state, there remains an avid motorcycle following that has contributed to its own culture. Visitors can even rent motorcycles to tour while on vacation in the silver state.
Steps to Becoming a Nevada Motorcycle Mechanic
The path to a long and prosperous career as a Nevada motorcycle mechanic begins with acquiring the skills and knowledge needed to succeed in this line of work. The steps to becoming a Nevada motorcycle mechanic are relatively straightforward. Following these steps will also allow a motorcycle mechanic to build an overall skillset that is highly revered in the motorcycle repair industry.
Choose a Motorcycle Mechanic Education Program
Complete Admissions Process
Satisfy Academic requirements in Motorcycle Mechanic Training
Gain Work Experience
Pass Industry Certification Tests
Becoming a motorcycle mechanic in Nevada will provide daily work assignments that include custom installations, the dismantling of engines, mounts and balances, general maintenance and much more.
Nevada Motorcycle Mechanic Education
A motorcycle mechanic in Nevada typically gains that position by undergoing some type of educational training. Across the nation, more than 80% of motorcycle mechanics have acquired some form of post-secondary training. This is a way for motorcycle shops and dealerships to identify new talent and acquire new employees. A motorcycle mechanic education program in Nevada can help expedite the process of obtaining full-time employment.
Most motorcycle mechanics acquire education through formal training, whether it be in a post-secondary school or in the form of an apprenticeship. Post-secondary schools that offer motorcycle mechanic education do so in two parts. The first part takes place in a classroom setting while the other portion is based in a repair setting where students gain hands-on instruction. Here is a look at some motorcycle mechanic education programs in the state of Nevada.
Western Nevada College
The Power Equipment Technology program offerings at Western Nevada feature a number of courses in motorcycle mechanics.
2201 West College Parkway
Carson City, NV 89703
Phone: 775-445-3000
Truckee Meadows Community College
The Mechanical Technology program at TMCC offers a variety of courses that are specific to small engine and motorcycle repair.
7000 Dandini Boulevard
Reno, NV 89512
Phone: 775-673-7111
Nevada Motorcycle Mechanic Education Admissions
The admissions process for a motorcycle mechanic education program begins with identifying what qualifications are necessary to start this form of training. In most instances, motorcycle mechanic training requires students to be at least 18 years of age and have already earned a high school diploma or GED equivalency. To find out more information about the specifics of an individual motorcycle mechanic program admissions process, it is recommended that inquiries be made directly to the school.
Motorcycle Mechanic Work Experience in Nevada
Work experience for a motorcycle mechanic is a form of training on the job. It is a type of training that never ceases, as even experienced motorcycle mechanics stand to learn new techniques and procedures every day they are on the job. Experience also heightens a motorcycle mechanic's ability for diagnosis. Seeing real world issues in motorcycle repair helps broaden the skillset of a motorcycle mechanic in Nevada. Work experience is also a resume builder. Motorcycle mechanics looking to climb the ladder of success can do so on the strength of their previous job duties. Work experience is considered to be an influential job qualification for motorcycle mechanics. In order to gain work experience as a motorcycle mechanic, the proper training is recommended. Here is a look at some of the potential workplaces for motorcycle mechanics in the state of Nevada:
Moto Zone
5580 S Decatur Blvd #109
Las Vegas, NV 89118
Phone: (702) 243-6686
Chop Shop
10 Greg St # 118
Sparks, NV 89431
Phone: (775) 329-7111
Motorcycle Manufacturer Specific Training
Manufacturer specific training on motorcycles is a type of skill that can take motorcycle mechanics very far in their respective careers. This type of training goes into intricate detail on one specific brand of motorcycles. Acquiring this skill will give new motorcycle mechanics a better sense of diagnosis and a better understanding of the issues that commonly affect one brand of motorcycles. It is a type of specialization that is not offered in many motorcycle mechanic schools. Therefore, it is a valuable qualification to possess. Here is a glimpse at the manufacturers that provide specific training programs on their individual lines of motorcycles:
Harley Davidson
Kawasaki
Yamaha
BMW
Suzuki
Honda
Nevada Motorcycle Mechanic Salary
Salaries for motorcycle mechanics vary according to location. Those who are looking to earn the top-end salaries can do so by enhancing their credentials. That involves gaining work experience and acquiring multiple certifications and educational training. In the state of Nevada, motorcycle mechanics make a median salary that is much higher than the national average. There are even higher salary amounts available throughout the state. Here is a look at the differentiating pay scale for motorcycle mechanics in Nevada.
State of Nevada
Top 10% Salary: $62,480 ($30.04 per hr)
Median Salary: $41,270 ($19.84 per hr)
Las Vegas
Top 10% Salary: $71,300 ($34.28 per hr)
Median Salary: $48,190 ($23.17 per hr)
United States
Top 10% Salary: $56,350 ($27.09 per hr)
Median Salary: $34,720 ($16.69 per hr)
Nevada Motorcycle Mechanic Employment Trends
Nevada employment trends for motorcycle mechanics have a favorable outlook for the future. There is a steadily growing faction of motorcycle mechanics in the state. The number of motorcycle mechanics has not declined for a significant stretch of time as growth has been consistent. That has equated to job security for motorcycle mechanics in Nevada. Those who are seeking employment in this field can rely on promising statistics for the future of their professional careers.
Motorcycle Mechanic Certification
Certifications in the field of motorcycle repair are distributed by an organization called the Equipment & Engine Training Council (EETC). This organization certifies small engine mechanics, which is another way of labeling motorcycle mechanics. Earning a certification requires motorcycle mechanics to pass a certification test, which covers 150 questions. In order to earn this certification, a grade of 70% or better needs to be recorded. A failure to do so will not negate a motorcycle mechanic from retaking the exam. However, a minimal fee will be assessed upon the administration of the subsequent exam.
EETC certifications are broken down into different categories. There are two, three and four stroke certifications which lasts for a duration of five years. A recertification can be attained by taking a recertification test. The value of an EETC certifications shows itself when competing with other motorcycle mechanics for a specific position. Since there is no state board that issues certifications to motorcycle mechanics, it is up to each mechanic to acquire as much credentialing as possible. In some cases, earning an EETC certification can be a difference-maker in obtaining a job or being passed over. Motorcycle mechanics are encouraged to engage in some form of ongoing education and certifications are a way of expanding an individual's overall body of knowledge in this field.