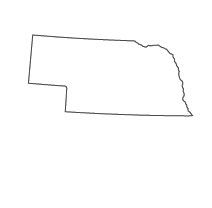 The state of Nebraska can serve as the home for a long and successful career as an auto mechanic. There are a number of auto repair schools throughout the state and a vast population of auto mechanics. Nebraska features a Motor Vehicle Industry Licensing Board that regulates vehicle dealers and also oversees auto auction procedures. There is also a Nebraska Auto Body Association that promotes quality repairs. Each year, the number of auto mechanics is increasing in Nebraska with an expected 5% increase expected through the year 2024. There are a lot of resources for those looking to get into the auto repair industry in Nebraska.
Nebraska Auto Mechanic Education
Acquiring an auto mechanic education in Nebraska can be accomplished in several ways. The first and quickest option is to obtain a certificate from a post-secondary institution that offers an automotive technology program. This program typically takes nine months to a year to complete and can fast track auto mechanics right into the auto repair industry.
The second option is to obtain an Associate Degree of Applied Science in Automotive Technology from one of the state's accredited colleges. This option takes about double the time of a certificate program because there are more classes that need to be taken. Both options will help auto mechanics break into the field and gain employment. Both forms of education combine hands-on learning with classroom instruction so that students receive a well-rounded education in auto repair.
There are some schools that feature a four-year Bachelor's program in automotive technology, although this is typically reserved for those looking to take on a role that goes beyond auto repair. Those with administrative, managerial and supervisory aspirations generally settle on this option. However, all these options will equip auto mechanics with the knowledge and skill needed to become a working member of this profession. Here is a look around at a handful of the auto mechanic education programs in Nebraska.
Metropolitan Community College
This NATEF approved program was one of the first in Nebraska and offers an array of options for those interested in a career in automotive repair.  
5300 N 30th St
Omaha, NE 68111
Contact: Alan Cox, Department Coordinator
Phone: 531-MCC-4691
E-mail: acox@mccneb.edu                                          
Northeast Community College
Students can earn an Associate Degree of Applied Science or a diploma in Automotive Technology at Northeast.
Northeast Community College
801 East Benjamin Ave
Norfolk, NE 6870
Phone: (402) 371-2020
Western Nebraska Community College
There are three different programs of study in the automotive technology department at Western Nebraska.
Scottsbluff Campus
1601 E. 27th Street
Scottsbluff, NE 69361
Contact: Gretchen Foster, Admissions Director
Phone: 308-635=6183
Email: gretchen@wncc.edu
Mid-Plains Community College
There are a host of resources at Mid-Plains as it offers an associate degree program along with five different automotive certificate programs.
North Platte Campus
1101 Halligan Drive
North Platte, NE 69101
(308) 535-3600
Southeast Community College
The NATEF accredited program at Southeast results in the awarding of an Associate's Degree and there are other specialty areas of study as well.
Lincoln Campus
8800 O St.
Lincoln, NE 68520
Phone: 402-471-3333
Auto Mechanic Work Experience in Nebraska
Working as an auto mechanic in Nebraska comes with a wealth of rewards, and one of them is gaining the necessary experience to become an ASE certified auto mechanic. The experience of working on vehicles also sharpens an auto mechanic's overall skillset and introduces all types of repair issues. Experience is an excellent teacher when it comes to auto repair and it also helps with building up credibility, which can lead to a better paying job or incremental raises. There is an abundance of reputable places to work as an auto mechanic in Nebraska and here is a sampling:
Eastern Auto Service
1306 South Elkhorn Street
Norfolk, Nebraska 68701
Phone: (402) 371-0608
Email: jeffbraithwait@gmail.com
EPA 609-Refrigerant Certification in NE
The Environmental Protection Agency has mandated all auto mechanics earn a certification before they can begin working on motor vehicle air conditioner (MVAC) systems. Certifications are issued upon receiving a passing score of 84% or better on the 609-refrigerant examination. The examination is available online and there are preparatory programs to help auto mechanics pass the test. When a 609-refrigerant certification is attained, auto mechanics will be able to provide MVAC service on vehicles and buy smaller-sized containers of regulated refrigerants. The EPA continues to oversee this process and here is a look at some 609-refrigerant certification training programs, which do not require auto mechanics to travel to a specific location.
ESCO Institute
P.O. Box 521
Mount Prospect, IL 60056
Phone: (847) 253-2220
Nebraska ASE Certifications
There are over 40 certifications issued by the National Institute for Automotive Service Excellence (ASE) to auto mechanics who fulfill the necessary requirements. An ASE certification is representative of those who possess a high skill level and advanced knowledge in certain areas of auto repair. ASE is a widely recognized name and is also revered by auto shop owners and car owners. The ASE distinction sends the message that a mechanic is thoroughly qualified to conduct auto repair. There is also a work experience quota that needs to be met, which shows that ASE certified mechanics are seasoned technicians. Earning numerous certifications can lead to the title of master technician in a variety of areas. Auto mechanics seeking out a certification can choose from any of the following:
Auto Maintenance and Light Repair Certification Test (G1)
Automobile & Light Truck Certification Tests (A Series)
Collision Repair & Refinish Certification Tests (B Series)
Damage Analysis & Estimating Certification Test (B6)
Automobile Service Consultant Certification Test (C1)
Truck Equipment Certification Tests (E Series)
Alternate Fuels Certification Test (F1)
Transit Bus Certification Tests (H Series)
Advanced Engine Performance Specialist Certification Test (L1)
Electronic Diesel Engine Diagnosis Specialist Certification Test (L2)
Light Duty Hybrid/Electric Vehicle Specialist Test (L3)
Engine Machinist Certification Tests (M Series)
Parts Specialist Certification Tests (P Series)
vSchool Bus Certification Tests (S Series)
Medium-Heavy Truck Certification Tests (T Series)
Undercar Specialist Exhaust Systems Test (X1)
The ASE certification exam has to be taken at an official test center. There is a protocol that needs to be followed and that includes providing the proper credentials, work experience, identification and documentation. There are a number of test centers located throughout the United States and here is a look at those housed within the state of Nebraska:
Test Center #3804
Lincoln
5715 South 34th Street
Suite 300
Lincoln, Nebraska 68516
(402) 261-4778
Test Center #3801
Omaha
11225 Davenport Street
Suite 106
Omaha, Nebraska 68154
(402) 330-0890
Test Center #7472
Prometric Satellite Center
801 East Benjamin Avenue
Northeast Community College
Norfolk, Nebraska 68701
(402) 844-7281
Manufacturer Certification Training in Nebraska
Becoming certified to work on a specific brand of vehicle takes specialized training in which auto mechanics become experts in working on vehicles made by a single manufacturer. Automotive dealerships regularly hire auto mechanics, who are capable of repairing a specific brand of vehicles. Many car owners feel more comfortable bringing their cars into dealerships for repair because they feature a team of manufacturer certified auto mechanics. Attaining this type of certification requires training at a specific program. This can lead to a lot of career opportunities with that specific manufacturer. Here is a look at a few of the training programs in the state of Nebraska:
Ford Service Program
Central Community College
550 S. Technical Boulevard
Hastings, NE 68902
402-461-2568
Contact: Ryan Crumbliss
Rcrumbliss@ccneb.edu
Colleges are not the only places that auto mechanics can learn the skills needed to become a manufacturer certified mechanic. Car manufacturers provide their own national and regional training centers where specialized training is offered to select mechanics. Here is a look at one of these centers in the United States:
Nebraska Auto Mechanic Salary
Omaha
Top 10% Salary: $67,480 ($27.83 per hr)
Median Salary: $38,990 ($18.74 per hr)
Lincoln
Top 10% Salary: $57,880 ($29.86 per hr)
Median Salary: $38,890 ($18.70 per hr)
Northeastern Nebraska
Top 10% Salary: $64,1300 ($30.83 per hr)
Median Salary: $45,770 ($22.00 per hr)