The state of Nebraska has managed to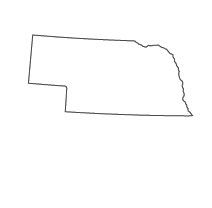 remain relevant when it comes to motorcycle culture. Nebraska's motorcycle law is mandatory for all riders. However, there has been a lot of recent debate on changing that law to allow riders 21 years and older to choose for themselves. The law has even received some legislative support. That would wind up affecting many of the 55,000-plus motorcycle owners in the state of Nebraska. There are also many motorcycle rider safety courses sprouting up throughout the state of Nebraska as interest continues to increase. Some of the state's most famed motorcycle routes are the Schramm State Park Run along the Platte River and Sandhill's Loop which starts and finishes in the city of Gordon.
Steps to Becoming a Nebraska Motorcycle Mechanic
There is a specific course of action to take in the process of becoming a Nebraska motorcycle mechanic. That does not include years of schooling or high tuition costs. A career as a successful motorcycle mechanic in Nebraska lies through the following five steps.
Choose Motorcycle Mechanic Education Program
Complete Admissions Process to Motorcycle Mechanic School
Complete Requirements in Motorcycle Mechanic Training
Secure Work Experience
Fulfill Industry Certification Requirements
The work setting for Nebraska motorcycle mechanics may include motorcycle dealerships, repair shops, service centers and some automotive repair centers.
Nebraska Motorcycle Mechanic Education
It is important for every motorcycle mechanic to acquire some form of formal training. This type of training is offered through a variety of motorcycle mechanic education programs. Some post-secondary schools offer comprehensive motorcycle mechanic programs, while others offer individual courses in motorcycle and small engine repair. Selecting a specific type of training program is the first step on the pathway to becoming a Nebraska motorcycle mechanic.
In order to become skilled as a motorcycle mechanic, there is a need to understand motorcycle theory, as well as knowing the procedures and techniques involved in motorcycle repair. Once a motorcycle mechanic training program has been completed, the next step is obtaining employment. Some schools have job placement options for those who graduate from their programs. Here is a look at some of the motorcycle mechanic educational options in the state of Nebraska:
Nebraska Motorcycle Mechanic Education Admissions
The admissions process to a motorcycle mechanic education program is similar to that of the admissions process in other post-secondary schools. General age requirements are typically a minimum of 18 years and the general academic requirement is typically a high school diploma or GED equivalency. Each individual post-secondary school has set its own guidelines and standards for the admissions process. It is best to explore the individual websites of those schools and contact them directly if there is any uncertainty.
Motorcycle Mechanic Work Experience in Nebraska
Work experience for motorcycle mechanics is vital in advancing their way through this profession. Work experience provides motorcycle mechanics with the opportunity for continual diagnosis and repair on all different engine issues. Work experience is also a valuable work credential for motorcycle mechanics. There is no required educational level to work as a motorcycle mechanic, nor is there a statewide certification or one type of certificate that a motorcycle mechanic must attain. For those reasons, work experience has become a valuable commodity for motorcycle mechanics in Nebraska and throughout the entire country. There are many times when work experience is the deciding factor on which mechanic gets an open position. Acquiring as much work experience as possible is a way to progress and succeed in motorcycle repair. For new motorcycle mechanics, finding a position at a local motorcycle repair shop is their primary endeavor. In the state of Nebraska, the following motorcycle repair shops can serve as potential places of employment:
Asylum Cycles
2044 Kent Ave
Grand Island, NE 68803
Phone: (308) 382-5411
Motorcycle Manufacturer Specific Training
Motorcycle manufacturer specific training can prove to be an exceptional skill that enables a motorcycle mechanic to command higher pay rates. The essentials of motorcycle repair and diagnosis on one brand of motorcycles are taught in great detail through a manufacturer-specific training program. The catch is that there are not many schools that feature these types of programs. When a motorcycle mechanic can take advantage of this type of training, it has the potential to propel their careers forward. This type of training provides a skill that is not commonly held by most motorcycle mechanics. Below is a listing of the manufacturers that feature specific training programs on their own line of bikes:
Harley Davidson
Kawasaki
Yamaha
BMW
Suzuki
Honda
Nebraska Motorcycle Mechanic Salary
The salary of a motorcycle mechanic depends on several different elements. Work experience can be a very influential factor. A case can also be made for the type of motorcycle repair setting that employs a motorcycle mechanic. The U.S. Bureau of Labor Statistics does not factor in these elements when collecting data on motorcycle mechanic salaries throughout the country. However, the BLS does provide the median and top-end salaries of motorcycle mechanics in all states, including Nebraska. Below is a look at the Nebraska salary amounts for motorcycle mechanics.
State of Nebraska
Top 10% Salary: $49,590 ($23.84 per hr)
Median Salary: $31,680 ($15.23 per hr)
Central Nebraska
Top 10% Salary: $49,170 ($23.64 per hr)
Median Salary: $31,270 ($15.03 per hr)
United States
Top 10% Salary: $56,350 ($27.09 per hr)Median Salary: $34,720 ($16.69 per hr)
Nebraska Motorcycle Mechanic Employment Trends
Employment for motorcycle mechanics in the state of Nebraska is not as high as it is in some other states in the nearby region of the country. However, recent patterns have indicated that there has not been a drop-off in employment for motorcycle mechanics in Nebraska. There has been a steady flow of business in motorcycle repair within the state and that has provided job security for most Nebraska motorcycle mechanics.
Motorcycle Mechanic Certification
A motorcycle mechanic has the option of earning an industry certification from an organization called the Equipment & Engine Training Council (EETC). Certifications that are distributed by the EETC fall into an array of categories. The category that most motorcycle mechanics are familiar with is that of two, three and four-stroke distinctions. This type of repair applies to their line of work and is a facet of small engine repair. Earning one of these certifications requires a passing score of 70% or better on an EETC certification test. Once that test is passed, a certification will be issued and remain valid for a length of five years. Motorcycle mechanics can reapply for that certification by taking a recertification test when that time period runs its course.
In the motorcycle repair industry, there is no need for mechanics to obtain a certification from their respective state. There is also no need to obtain a license that will permit motorcycle mechanics to conduct repair and service. A lack of certifications across the industry places and even higher value on an EETC certification. This can bolster the status of a motorcycle mechanic in Nebraska and possibly be the deciding factor on which mechanic lands a particular job opening.
EETC certifications are not to be confused with certificates of completion or technical certificates that are issued by schools who offer motorcycle mechanic education programs. Certifications and certificates both signify a certain level of industry knowledge, although they are different in nature. Nevertheless, engaging in any form of ongoing education as a motorcycle mechanic is a way to experience success in this industry.