There are different landscapes to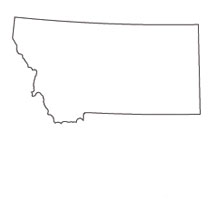 enjoy when riding through the state of Montana, which includes many different plains areas combined with a wealth of mountainous regions. Beartooth Highway provides one of the more scenic routes anywhere in the country as some of the views are second to none. Riding has also become a way of life for many residents of Montana. It features the ninth highest number of registered motorcycles out of all the states in the country. Montana has more than 290,000 registered motorcycles. There may be no better state to ride than Montana as it features everything a motorcycle enthusiast could want. There is also a motorcycle touring business that is thriving in the state of Montana. Rider safety has even become a prominent issue as the state of Montana has gotten involved in this facet as well. The popularity of motorcycles in Montana has also opened up mechanic positions throughout the state.
Steps to Becoming a Montana Motorcycle Mechanic
Each step along the way to becoming a motorcycle mechanic in the state of Montana involves a detailed process. Taking the time to get to know these steps could expedite the path to becoming a Montana motorcycle mechanic. Here are the five steps that can lead you into a career as a motorcycle mechanic.
Pick a Motorcycle Mechanic Education Program
Become Admitted to Motorcycle Program
Finish Entirety of Motorcycle Mechanic Training
Obtain Work Experience
Earn Motorcycle Mechanic Certifications
These steps are not nearly as long and drawn out as they are in other professions. Completing these steps will enable motorcycle mechanics to begin working in a full-time capacity.
Montana Motorcycle Mechanic Education
To begin a career as a motorcycle mechanic in the state of Montana, it is extremely valuable to have gone through a formal training program. An education in motorcycle repair is integral and knowing all the specifics is a very precise craft. There are motorcycle mechanic apprenticeships that also impart these skills and knowledge upon new mechanics.
Learning the nuances of this profession is a must for any new mechanic looking to establish a career. Motorcycle repair relies on the ability to identify certain components and also requires the ability to dismantle, assemble and service small engines. For Montana residents interested in a career as a motorcycle mechanic, here is a look at some educational information that could be helpful in this process.
Montana State University
MSU features a host of small engine repair courses, along with outdoor power equipment training. These courses are available at the Bozeman campus location.
210 Taylor Hall
Bozeman, MT 59717
Phone: 406-994-3501
Montana Motorcycle Mechanic Education Admissions
The admissions process in a motorcycle mechanic education program usually resembles the same process that applies to that particular institution. To start an educational pathway in the area of motorcycle repair, a high school diploma or GED equivalency is commonly required. Some educational programs limit applicants to those who are at least 18 years of age. Inquiring within is the best way of discerning all the necessary information.
Motorcycle Mechanic Work Experience in Montana
Working as a motorcycle mechanic provides experience like no other. There is no true way to simulate all the different issues motorcycle mechanics will face throughout the course of their careers. Training programs introduce common problems, issues and malfunctions. However, they are not always in the same sequence in a real repair setting. This makes work experience immensely valuable to motorcycle mechanics in Montana. Motorcycle mechanics can also use work experience to further their own careers. Jobs are often offered based on the strength of work experience. It is highly recommended that motorcycle mechanics get as much work experience as possible, as it is a valuable teacher and one that never stops. For Montana residents looking to gain work experience in a motorcycle repair setting, here is a listing of some possible places that can provide a firsthand look at motorcycle repair issues:
Bike Shack
22 Shawnee Way
Bozeman, MT 59715
Phone: (406) 556-4644
Bad Boys Cycles
2697 Enterprise Ave STE A
Billings, MT 59102
Phone: (406) 248-7203
Motorcycle Manufacturer Specific Training
Motorcycle manufacturer specific training teaches the skills needed to be an expert on repairing certain brands of motorcycles. Manufacturer specific training is generally taken on an individual basis. Repair on more than one motorcycle brand is not explored at one time. The simultaneous teaching of motorcycle repair on multiple brands would defeat the purpose of this type of training. Therefore, motorcycle mechanics engage in learning the ins-and-outs of repair on one brand of motorcycle at a time. Here is a listing of the different manufacturers who offer motorcycle manufacturer specific training.
Harley Davidson
Kawasaki
Yamaha
BMW
Suzuki
Honda
Montana Motorcycle Mechanic Salary
The salary of a motorcycle mechanic can vary by location, even within an individual state. There is not much fluctuation in the state of Montana, as average and top-end motorcycle salaries tend to remain relatively similar. The U.S. Bureau of Labor Statistics compiles data from all over the country and reports pay rates for motorcycle mechanics in each state. The state of Montana is right around the national average for a motorcycle mechanic's median salary. Considering the cost of living in Montana is lower than other states, that translates into a better pay scale. Here is a look at the pay rates in Montana for motorcycle mechanics, per the U.S. Bureau of Labor Statistics.
State of Montana
Top 10% Salary: $47,880 ($23.02 per hr)
Median Salary: $34,420 ($16.55 per hr)
City of Missoula
Top 10% Salary: $48,490 ($23.21 per hr)
Median Salary: $36,810 ($17.70 per hr)
United States
Top 10% Salary: $56,350 ($27.09 per hr)
Median Salary: $34,720 ($16.69 per hr)
Montana Motorcycle Mechanic Employment Trends
One of the main reasons employment trends are favorable for motorcycle mechanics in Montana is because of the high number of motorcycles that are registered within the state. Montana maintains one of the higher motorcycle populations in the country. That means there is always going to be work available in this profession. The sheer volume of motorcycles on the road demands that Montana be equipped with a consistent number of motorcycle mechanics each year.
Motorcycle Mechanic Certification
The process for earning a motorcycle certification goes through a test taking initiative launched by the Equipment & Engine Training Council (EETC). This organization offers Certification testing of the two-stroke, three-stroke, and four-stroke varieties. All those can be earned by a motorcycle mechanic. The process for taking a certification exam involves studying and passing a 150-question test. A score of 70% or better must be achieved in order to receive an EETC certification. That certification can then be used as a means of gaining employment.
Motorcycle mechanics include their EETC certifications with their resumes when applying for jobs. Motorcycle repair shop owners and managers recognize these certifications as they are an industry staple. There are no state certifications for motorcycle mechanics and since there is a limited amount of organizations available for the betterment and education of motorcycle mechanics, the EETC distinction carries great weight.
Without any other types of certifications, employers are left to decide on their own what passes for an acceptable certification and what does not. This generally means that employers are free to decide how much influence a certification of this nature has in the hiring process. While some may hold the certifications in higher esteem, there can be no penalty for attaining such a distinction. The path towards earning an EETC certification begins with contacting the organization and setting up a test date. Certifications must also be renewed every five years.