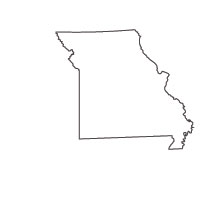 Becoming an auto mechanic in Missouri can lead to a long career that is filled with job stability, competitive pay and an abundance of advancement opportunities. Missouri is currently home to a very strong automotive industry, as there are a number of manufacturing plants within the state. There is a rich history in the Missouri automotive industry, dating back to 1897 when the first manufactured gas engines were produced in the city of St. Louis. There has been an ongoing surge in economic growth in Missouri, with companies like Ford and GM investing heavily in their in-state facilities. Job growth for auto mechanics continues to be on the rise as Missouri is flourishing in the automotive sector.
Missouri Auto Mechanic Education
An auto mechanic education is available through one and two-year programs throughout the state of Missouri. These programs are designed to give students the skills needed to enter right into the profession and begin working as an auto mechanic. The programs combine classroom instruction with hands-on learning, which includes doing actual auto repair work on vehicles.
Tuition rates differ according to each school and admission requirements are also individually set. In order to graduate from an automotive technology program, students need to earn passing scores on curriculum-based coursework. This will also prepare students to start working towards earning individual certifications. Here is a look at some of the top auto mechanic education programs in Missouri.
Saint Louis Community College
This program has both certificate and Associate Degree options and is located in the heart of St. Louis, Mo. Automotive Technology programs can be completed on a full or pa-time basis.
Forest Park Campus
5600 Oakland Ave.
St. Louis, MO 63110
Contact: Richard Anthes, Department Chair
Phone: 314-644-9195
E-mail: ranthes@stlcc.edu
Ozarks Technical Community College
Students can choose to pursue an Associate Degree of Applied Science in automotive technology or auto collision repair. The NATEF has accredited each of these programs.
1001 E. Chestnut Expressway
Springfield, MO 65802
Email: autotech@otc.edu
Phone: 417-447-8133
Metropolitan Community College
Located in Kansas City, MCC has seven automotive education options. There are four associate degree programs and three certificate programs available to students.

Longview Campus
500 SW Longview Boulevard
Lee's Summit, MO 64111
Phone: 816-604-1000
State Technical College of Missouri
The State Technical College of Missouri has four different automotive programs to choose from as there are specialty options for those looking to enter into a career in automotive technology.

One Technology Drive
Linn, MO 65051
Contact: Chris Cox (Department Chair)
Phone: 573-897-5176
Email: chris.cox@statetechmo.edu
Jefferson College
Students can select from either an Associate Degree or Certificate program in Automotive Technology at Jefferson College, which is one of the more affordable institutions to offer these programs.
1000 Viking Drive
Hillsboro, MO 63050
Phone: 636-481-3000
Auto Mechanic Work Experience in Missouri
Gaining work experience as an auto mechanic in Missouri is essential towards earning a certification. ASE certifications require auto mechanics to accumulate a certain amount of work experience before becoming eligible to sit for a certification exam. Earning work experience also allows mechanics to learn from veteran auto mechanics, who have acquired years of experience. Selecting a place to work in Missouri is an exciting time as there are a wealth of options when it comes to employment. Here is a look at some of the top auto repair businesses in Missouri.
ESCO Institute
P.O. Box 521
Mount Prospect, IL 60056
Phone: (847) 253-2220
Missouri ASE Certifications
The National Institute for Automotive Service Excellence (ASE) has established 49 certifications for auto mechanics. These certifications represent a higher level of skill and knowledge in certain areas of auto repair. The ASE distinctions are highly respected in the industry as mostly all repair shops advertise the fact that their mechanics have acquired ASE certifications. Some repair shops will only hire mechanics who are ASE certified. To earn a certification, mechanics must show proof of work experience, in addition to earning a passing score on their respective ASE exam. The accumulations of multiple certifications can lead to master technician status. Auto mechanics who are looking to get certified can choose from some of the following areas of concentration:
Auto Maintenance and Light Repair Certification Test (G1)
Automobile & Light Truck Certification Tests (A Series)
Collision Repair & Refinish Certification Tests (B Series)
Damage Analysis & Estimating Certification Test (B6)
Automobile Service Consultant Certification Test (C1)
Truck Equipment Certification Tests (E Series)
Alternate Fuels Certification Test (F1)
Transit Bus Certification Tests (H Series)
Advanced Engine Performance Specialist Certification Test (L1)
Electronic Diesel Engine Diagnosis Specialist Certification Test (L2)
Light Duty Hybrid/Electric Vehicle Specialist Test (L3)
Engine Machinist Certification Tests (M Series)
Parts Specialist Certification Tests (P Series)
School Bus Certification Tests (S Series)
Medium-Heavy Truck Certification Tests (T Series)
Undercar Specialist Exhaust Systems Test (X1)
ASE certification exams are administered at test centers throughout the country. Missouri is home to multiple testing locations. In order to sit for an ASE exam, applicants must bring the appropriate documentation and also meet the necessary work experience requirements. Here is a look at some of the test centers in the state of Missouri:
Test Center #0702
St. Louis
1001 Craig Road
Suite 181
St. Louis, Missouri 63146
(314) 488-2484
Test Center #7374
Prometric Satellite Center
Jefferson College
1000 Viking Drive
Hillsboro, Missouri 63050
(636) 481-3147
Test Center #7125
Prometric Satellite Center
Ranken Technical College at Wentzville
755 Parr Rd
Wentzville, Missouri 63385
(314) 286-3671
Test Center #7369
Prometric Satellite Center
Mineral Area College
5270 Flat River Road
Park Hills, Missouri 63601
(573) 518-2202
Manufacturer Certification Training in Missouri
Becoming certified to work on a specific brand of vehicle takes specialized training in which auto mechanics become experts in working on vehicles made by that manufacturer. Automotive dealerships regularly hire auto mechanics, who are capable of repairing a specific brand of vehicles. Many car owners feel more comfortable bringing their cars into dealerships for repair because they feature a team of manufacturer certified auto mechanics. Attaining this type of certification requires training at a specific program. This can lead to a lot of career opportunities with that specific manufacturer. Here is a look at a few of the training programs in the state of Missouri:
Honda PACT Program
Ranken Technical College
4431 Finney Ave
St. Louis, MO 63113
314-286-3335
Contact: Andrew Jesse
Email: aajesse@ranken.edu
Ford Asset Program
State Technology College of Missouri
One Technology Drive
Linn, MO 65051
573-897-5176
Contact: Greg Marden
Email: Greg.Marden@linnstate.edu
Toyota T-Ten Program
Ranken Technical College
4431 Finney Ave
St. Louis, MO 63113
314-286-3335
Contact: Andrew Jesse
Email: aajesse@ranken.edu
Missouri Auto Mechanic Salary
There is a great deal of earning potential for auto mechanics within the state of Missouri. The U.S. Bureau of Labor Statistics estimates salaries of auto mechanics, without differentiating between levels of certification or experience. The median salary of an auto mechanic in Missouri is $39,350 per year. However, location is also a determining factor in the salary of an auto mechanic. Some areas of Missouri feature higher paying salaries than others. Here is a rundown of some of the auto mechanic salaries for different locations in the state of Missouri.
Louis
Top 10% Salary: $62,010 ($29.81 per hr)
Median Salary: $44,190 ($21.59 per hr)
Kansas City
Top 10% Salary: $62,110 ($29.86 per hr)
Median Salary: $39,130 ($21.59 per hr)
Columbia
Top 10% Salary: $59,320 ($28.52 per hr)
Median Salary: $38,470 ($18.50 per hr)
St. Joseph
Top 10% Salary: $72,110 ($34.67 per hr)
Median Salary: $39,150 ($18.82 per hr)