The state of Missouri has an avid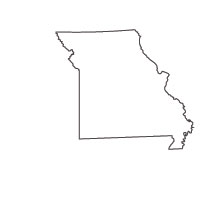 motorcycle following that extends to many different sectors. There are a number of motorcycle parts manufacturing plants located in Missouri as it provides a number of residents with a stable form of employment. The population of motorcycle owners in Missouri has exceeded the 153,000-mark and continues to increase each year. Missouri has passed a helmet law which requires all riders to abide by this statewide mandate. Missouri is plentiful when it comes to enjoyable routes and features well-known routes such as the Old School House on the Hill Ride, the Bagnell Dam Loop and the Central Rural Triangle. There are additional bike events every year up and down the state as motorcycle events have become a tradition in Missouri.
Steps to Becoming a Missouri Motorcycle Mechanic
There is a plan that can be followed in route to becoming a motorcycle mechanic in Missouri. The following five steps can take a Missouri resident from beginning unaware of how to conduct any type of repair all the way to a full-time professional motorcycle mechanic.
Decide on a Motorcycle Mechanic Education Program
Complete Admissions Process to Motorcycle Mechanic School
Complete Requirements in Motorcycle Mechanic Training
Secure Work Experience
Fulfill Industry Certification Requirements
Motorcycle mechanics work in many different settings, which include repair shops, dealerships, powersports stores and other types of repair businesses.
Missouri Motorcycle Mechanic Education
A full-time motorcycle mechanic in Missouri can rely on previous training for the day-to-day issues that will be presented in a motorcycle repair setting. The majority of motorcycle mechanics have gone through some form of training. In Missouri, there are post-secondary schools that offer motorcycle mechanic education programs. The design of these programs is intended to combine technical knowledge with repair skills.
Diagnosis, service, and all aspects of motorcycle repair are incorporated into these curriculums. Instructors have accumulated numerous years working in a motorcycle repair setting. This entire combination of education can pave the way to a promising future for motorcycle mechanics in Missouri. Below are some of the motorcycle mechanic educational options provided by Missouri post-secondary institutions.
Vatterott Educational Center
There are a number of Power Technology and Small Engine Mechanic classes available at the St. Charles campus of Vatterott.
3550 W Clay St
St. Charles, MO 63301
Phone: (636) 940-4100
Ozarks Technical Community College
OTCC features a host of courses in small engine repair and powersports repair, which can provide a foundation for aspiring motorcycle mechanics.
1001 E. Chestnut Expressway,
Springfield, MO 65802
(417) 447-7500
State Technical College of Missouri
The outdoor power and sports technology option at State Tech awards graduates an Associate Degree following the completion of a two-year curriculum.
One Technology Drive
Linn, MO 65051
Phone: 573-897-5000
Missouri Motorcycle Mechanic Education Admissions
Admissions is another step on the journey to becoming a motorcycle mechanic in Missouri. The main requirement in most programs is that applicants hold a high school diploma or GED equivalency. Age requirements are extended by some institutions, who typically request that all applicants be at least 18 years of age. Financial aid is available through some institutions and applying for any type of grant or aid can be done during the admissions process.
Motorcycle Mechanic Work Experience in Missouri
To truly utilize the skills taught in a Missouri motorcycle mechanic education program, work experience is required. The daily trials of being a motorcycle mechanic are requisite in growing and progressing through this line of work. Work experience also helps motorcycle mechanics to better understand the concepts taught in motorcycle mechanic education training. Once a motorcycle mechanic has built up a significant amount of work experience, there is the potential for landing even more sought-after positions. That could mean higher pay, better hours and an improvement in benefit packages. The search for employment in Missouri can be done by checking out a variety of repair shop settings that can provide work experience. Here is a look at some of those settings.
The Bike Shop
4400 E Truman Rd.
Kansas City, MO 64127
Phone: (816) 474-0869
Motorcycle Manufacturer Specific Training
Motorcycle specific training is considered a specialization in this field. One of the reasons it is a specialization is due to the lack of availability of these programs. They are limited in quantity throughout the United States. However, being trained to work on one specific brand of motorcycles tremendously helps a motorcycle mechanic's standing in the profession. This training can lead to work at a dealership or repair center that caters to one brand of motorcycles. But it also can be a way of establishing oneself as a competent motorcycle mechanic. Below is a listing of the manufacturers that have instituted specific training programs on their own line of motorcycles.
Harley Davidson
Kawasaki
Yamaha
BMW
Suzuki
Honda
Missouri Motorcycle Mechanic Salary
Missouri motorcycle mechanics earn different annual incomes, according to location, skill level and type of repair shop where they are employed. There is no specified amount for entry-level motorcycle mechanics, nor is there a universal salary for those with a specific amount of experience. The U.S. Bureau of Labor Statistics estimates the median salary for a Missouri motorcycle mechanic at $32,360 per year. There is the possibility to increase that amount as the top 10% of Missouri motorcycle mechanics earn a salary of $63,140 per year. Here is a look at some of the top and median salaries for motorcycle mechanics throughout the state of Missouri.
Kansas City
Top 10% Salary: $93,280 ($44.85 per hr)
Median Salary: $40,800 ($19.61 per hr)
Springfield
Top 10% Salary: $40,280 ($19.37 per hr)
Median Salary: $33,980 ($16.34 per hr)
Louis
Top 10% Salary: $45,890 ($22.06 per hr)
Median Salary: $31,960 ($15.36 per hr)
Missouri Motorcycle Mechanic Employment Trends
Motorcycle mechanics belong to a profession that is being more and more sought-after in the state of Missouri. That is evidenced by close to a 2% increase in job growth on a yearly basis. Missouri motorcycle mechanics are increasing in number faster than many other states. Their growth rate is also higher than the national average. Motorcycle popularity in Missouri is contributing to these trends and the rising figures indicate this line of work is one that is projecting a stable and promising future.
Motorcycle Mechanic Certification
Motorcycle mechanics in Missouri, who are interested in earning an industry certification, can look into the process that is dictated by the Equipment & Engine Training Council (EETC). This organization provides two, three and four-stroke certifications for those who conduct service and repair on small engines. In order to earn one of these certifications, a motorcycle mechanic must earn a score of 70% or better on a 150-question certification test. Once that test is passed, it remains valid for a period of five years. Recertification tests are then available at that time. In the event that a motorcycle mechanic does not pass the certification exam on the first attempt, there is the option of taking it again for a minimal fee.
The value of a certification comes into play when motorcycle mechanics are seeking out employment. Since there are no State certifications issued to motorcycle mechanics in Missouri, it is important to have some kind of documentation that shows the skill level of a motorcycle mechanic. Those who hold an EETC certification stand to have an advantage against job candidates who are without that kind of credential.
However, Missouri motorcycle repair shop owners are the ones who decide how valuable an EETC certification may be in the hiring process. There are no state requirements to follow when adding new employees. Therefore, the discretion of a motorcycle repair shop owner plays a significant role in how motorcycle mechanics are hired. An EETC certification indicates that a motorcycle mechanic has taken the necessary steps to further his /her career and standing in the industry.