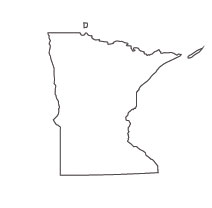 The automotive industry is booming in Minnesota, making it an exciting place to learn how to become an auto mechanic. According to the Alliance of Automobile Manufacturers, there are over 24,110 auto-related employers in the state. There are also almost 360 automaker facilities here that are constantly looking to improve their automotive teams. With the proper education, training, and certification, mechanics should likewise have no problem securing jobs at the more than 9,800 auto repair shops, 1,600 car dealerships, and 2,000 parts and tire suppliers found all across Minnesota. The possibilities are endless.
Minnesota Auto Mechanic Education
Enrolling in a postsecondary automotive education program is typically the best move for aspiring auto mechanics with no previous work experience. Essentially, they combine all the tools need to start a career into a neatly tied package. Most diploma and certificate programs are relatively short in length, inexpensive, and prepare students for certification. The education content is majorly weighted with practical training components, which gives students work experience before they even get jobs. They also have the added advantage of helping students make authentic and lasting business connections within the industry, making future job opportunities nearly effortless. Here are just few example of schools with excellent automotive education programs in Minnesota:
Lake Superior College
This school offers both a diploma and an associate degree program in auto service technology. Both options prepare students for entry-level positions as automotive technicians while instructing in skills needed to pass ASE certification examinations.
2101 Trinity Rd
Duluth, MN 55811-3399
(800) 432-2884
Website
Saint Paul College
This technical college offers both a diploma and an associate degree program in automotive service technician. Both options are accredited by the NATEF and feature traditional classroom-based learning alongside practical training in the school's state-of-the-art lab.
235 Marshall Ave
Saint Paul, MN 55102-9808
(651) 846-1600
Website
Pine Technical & Community College
This small town school offers diploma, certificate, and an associate degree in automotive technology. All program options are accredited by the NATEF. Curriculum is delivered in a high-tech shop environment through a combination of automotive technology theory and training. 
900 4th Street SE
Pine City, MN 55063
(320) 629-5100
Website
Riverland Community College
The school's Albert Lea campus offers an associate degree in automotive service technology and an automotive general service technician diploma. The NATEF-accredited program features ASE master certified instructors, small class sizes, and hands-on learning platforms.
1900 8th Ave NW
Austin, MN, 55912-1473
(507) 433-0600
Website
St. Cloud Technical and Community College
Students can earn an associate degree or a diploma in automotive service technician here. Curriculum is enhanced by interactive automotive systems simulators, a first-class automotive lab, and master certified ASE instructors. The program is accredited by the NATEF. 
1540 Northway Drive
Saint Cloud, MN 56303-1240
"(320) 308-5000
Website
Auto Mechanic Work Experience in Minnesota
Auto mechanics primarily learn by physically handling the tools, equipment, technology devices, parts, and vehicles used to make automotive repairs. This constant need for direct contact with materials is precisely the reason that most formal education programs are largely comprised of hands-on training exercises. It is also why many employers, and even the ASE, don't always require auto mechanics to have a postsecondary education but they do require previous work experience.
The most popular ways for auto mechanics to get the work experience they need to establish their credibility are through internships, on-the-job training, formal education, and apprenticeship positions. Do not be afraid to contact local employers and inquire about experience opportunities. Here are a few examples of companies that typically hire auto mechanics in Minnesota:
Interstate Companies, Inc.
2901 East 78th Street
Bloomington, MN 55425
(952) 876-5621
Tires Plus
3020 West 66th Street
Richfield, MN 55423
(612) 915-0764
Youngstedts
4711 Shady Oak Road
Hopkins, MN 55343
(952) 933-1322
Bobby & Steve's Auto World
5801 Nicollet Avenue
Minneapolis, MN 55419
(952) 831-5555
Titan Machinery
315 Minnesota 28
Graceville, MN 56240
(320) 748-7277
Minnesota ASE Certifications
Let's face it—not all auto mechanics are good at their job. And in state like Minnesota, where mechanics do not need an occupational license to work, it can be difficult to identify the truly competent ones. As a result, the National Institute for Automotive Service Excellence (ASE) has created an extensive list of certification examinations to serve as an industry standard in aptitude.
These certifications are the perfect way for auto mechanics in Minnesota to effectively demonstrate their expertise in several automotive categories to future clients and employers. After acquiring between one and three years of work experience and formal education, auto mechanics can qualify to several of the over 40 examinations available through the ASE. Here is a quick overview of the current ASE test series:
Automobile & Light Truck Certification Tests (A Series)
Collision Repair & Refinish Certification Tests (B Series)
Damage Analysis & Estimating Certification Test (B6)
Automobile Service Consultation Certification Test (C1)
Truck Equipment Certification Tests (E Series)
Alternate Fuels Certification Test (F1)
Auto Maintenance & Light Repair Certification Test (G1)
Transit Bus Certification Tests (H Series)
Advanced Engine Performance Specialist Certification Test (L1)
Electronic Diesel Engine Diagnosis Specialist Certification Test (L2)
Light Duty Hybrid/Electric Vehicle Specialist Test (L3)
Engine Machinist Certification Tests (M Series)
Parts Specialist Certification Tests (P Series)
School Bus Certification Tests (S Series)
Medium-Heavy Truck Certification Tests (T Series)
Undercar Specialist Exhaust Systems Test (X1)
To make is easier than ever for auto mechanics to obtain ASE certifications, there are test center locations spread across the entire state:
Test Center #7435
Prometric Satellite Center
St. Cloud Technical and Community College
1540 Northway Drive Door #6 Room 1-348
St. Cloud, MN 56303-1240
(320) 308-0978
Test Center #0065
Northland Center
3600 American Blvd West Suite 200A
Bloomington, MN 55431
(952) 831-1739
Test Center #9056
Prometric Test Center
1811 Weir Drive
Suite 340
Woodbury, MN 55125
(651) 731-9195
Test Center #5404
2001 2nd Street SW
Uptown Square
Rochester, MN 55902
(507) 292-9713
Test Center #0087
220 London Road
Suite 202
Duluth, MN 55812
(218) 724-3199
Manufacturer Certification Training in Minnesota
Many big name car manufacturers like BMW and General Motors offer specialized training courses to prepare mechanics to work exclusively on their vehicles. This is called manufacturer-specific training and certification. The programs are usually attached to community and technical colleges that offer associate-level degrees in automotive technology. Students that enroll in these manufacturer-specific programs are often given paid internship opportunities, ASE certification preparation, and eventual job placement in a manufacturer-specific facility.   
Dunwoody College of Technology
Associate of Applied Science in Automotive Service Technology
Manufacturer-Specific Options: Audi, Honda, Fiat-Chrysler, Subaru, Toyota
818 Dunwoody Boulevard
Minneapolis, MN 55403
(612) 374-5800
Website
Minnesota Auto Mechanic Salary
In May 2017, the United States Bureau of Labor Statistics reported that auto mechanics in Minnesota earned a median salary of $40,530 annually. Yet, this statistic does not reflect the vast earning potential for mechanics that envision much heftier paychecks. Those that invest in their career longevity through ongoing education, training, experience, and sheer dedication can certainly land among the highest paid mechanics in the biz. These top earning mechanics receive closer to $61,890 in Minnesota.
To find out what auto mechanics are typically paid in major areas throughout the state, check out these latest salary findings:
Duluth
Top 10% Salary: $57,090/yr. or $27.45/hr.   
Median Salary: $38,410/yr. or $18.47/hr.
Mankato-North Mankato
Top 10% Salary: $61,150/yr. or $29.40/hr.
Median Salary: $42,090/yr. or $20.24/hr.
Minneapolis-St. Paul-Bloomington
Top 10% Salary: $64,130/yr. or $30.83/hr.
Median Salary: $42,680/yr. or $20.52/hr.
Rochester
Top 10% Salary: $64,200/yr. or $30.87/hr.
Median Salary: $37,350/yr. or $17.96/hr.
St. Cloud
Top 10% Salary: $57,560/yr. or $27.67/hr.
Median Salary: $35,620/yr. or $17.12/hr.