The state of Minnesota has not let the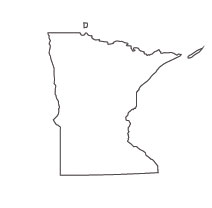 cold winters affect its affinity for motorcycles. There are just 11 states with more motorcycle owners than Minnesota. Within the state of Minnesota, there are just over 229,000 people who own motorcycles. There are also a number of seasonal routes up and down the state. Motorcycle repair shops have also maintained a steady business through the years as there has been no decline in interest. That has translated into a flourishing business and hobby for many Minnesota residents. Motorcycle dealer licenses are in abundance in Minnesota and there is even a manufacturing boom for motorcycles within the state. Motorcycle popularity within the state has helped contribute towards continual economic gains that has benefited the entire region.
Steps to Becoming a Minnesota Motorcycle Mechanic
A Minnesota motorcycle mechanic needs to follow a certain number of steps in order to enter the profession. Each step provides the chance for motorcycle mechanics to move upward through their careers. This is a way to ensure the necessary measures are taken and here are the steps that can lead to a prosperous career as a motorcycle mechanic in Minnesota.
Select Motorcycle Mechanic Education Program
Finish Admissions Process to Motorcycle Mechanic Program
Complete All Requirements in Motorcycle Mechanic Training
Find and Secure Work Experience
Fulfill Requirements for Industry Certifications
Completing these steps will introduce motorcycle mechanics to the exciting world of motorcycle repair. Typical repair and service duties can be accomplished with that kind of detailed preparation and training.
Minnesota Motorcycle Mechanic Education
A Minnesota motorcycle mechanic education program is designed to impart the necessary technical knowledge and skills to students. These programs are unique in design, as they combine instruction on motorcycle theory with hands-on instruction on motorcycle repair. Some programs can span as much as a year or two years while others may last a few months in duration. The difference in time length depends upon the depth of each program.
Motorcycle mechanic graduates receive different awards upon the completion of each curriculum. Degrees, diplomas, and certificates may be awarded to those who fulfill all their educational obligations. That will prepare them to begin working as a Minnesota motorcycle mechanic. Here is a look at some of the educational options for aspiring motorcycle mechanics in Minnesota.
Alexandria Technical and Community College
The Powersports Technology Program at Alexandria Tech features training in motorcycle repair that instructs students on how to fix all different types of motorcycles, including name brands like Harley Davidson and Yamaha.
1601 Jefferson St
Alexandria, MN 56308
Phone: (888) 234-1222
Minnesota State Community and Technical Colleg
There are two options for students in Minnesota State's Powersports Technology Program as there is a 30-credit certificate option as well as a 60-credit diploma available at the Detroit Lakes Campus.
900 Hwy 34 E
Detroit Lakes, MN 56501
Phone: 218-846-3700
Hennepin Technical College
The marine, motorsport and power equipment technology program offers a motorcycle technician occupational certificate.
9000 Brooklyn Blvd
Brooklyn Park, MN 55445
Phone: (952) 995-1300
Minnesota Motorcycle Mechanic Education Admissions
Gaining admission to a Minnesota motorcycle mechanic program means that an applicant has met all the preliminary requirements. This process does not typically involve the completion of any prior courses. However, there is often the requirement that applicants hold a minimum of a high school diploma or GED equivalency. Age requirements are specified in some programs, as 18 is often the minimum age. If there is any uncertainty in regard to the admissions policy or process, it is best to make direct contact and inquire about the exact specifications. Visiting the school's website is another option.
Motorcycle Mechanic Work Experience in Minnesota
Work experience in Minnesota as a motorcycle mechanic introduces many different repair issues. This is a tremendous advantage for new motorcycle mechanics and can also be a learning tool for experienced mechanics. Work experience is available in a variety of settings, including motorcycle repair shops, motorcycle dealerships and shared repair shops. Motorcycle diagnosis is strengthened with experience and that also assists mechanics in obtaining higher-paying positions. Work experience is one of the main factors that decides which candidate gets an open position. More esteemed repair shops with higher pay rates typically hire motorcycle mechanics who are greater on experience. Here is a look at some potential places to gain work experience in the state of Minnesota.
Roy's Repair
3232 Snelling Ave
Minneapolis, MN 55406
Phone: (612) 721-8868
Empire Cycle
200 N Medina St
Loretto, MN 55357
Phone: (763) 479-7700
Pro Tune Cycle
617 6th St, Farmington, MN 55024
Hours: Closed ⋅ Opens 8AM Sat
Phone: (651) 463-2044
Motorcycle Manufacturer Specific Training
Motorcycle specific training is not available in every state. However, when this type of training is attained, it provides a significant boost to a motorcycle mechanic's resume. It could also lead to employment at a dealership or service center that specializes in the repair of one brand of motorcycles. But even if that is not the setting for the employment of a motorcycle mechanic, this skill is deemed extremely valuable. Here is a look at some of the manufacturers who provide specific training so that mechanics can learn the specifics of repair on those motorcycles:
Harley Davidson
Kawasaki
Yamaha
BMW
Suzuki
Honda
Minnesota Motorcycle Mechanic Salary
The state of Minnesota features a range of salaries for motorcycle mechanics throughout the state. These amounts have been calculated by the U.S. Bureau of Labor Statistics. That data are provided for each state as there are reports on what motorcycle mechanics earn over the course of the year, based upon location. Minnesota features a good deal of earning potential for those who are entering this industry. Here is a look at some of the statistics provided by the U.S. Bureau of Labor Statistics for motorcycle mechanics in Minnesota.
State of Minnesota
Top 10% Salary: $47,930 ($23.04 per hr)
Median Salary: $34,520 ($16.60 per hr)
Minneapolis
Top 10% Salary: $47,800 ($22.98 per hr)
Median Salary: $34,670 ($16.67 per hr)
Burnsville
Top 10% Salary: $50,330 ($24.19 per hr)
Median Salary: $48,600 ($23.36 per hr)
Minnesota Motorcycle Mechanic Employment Trends
Employment trends are on the rise for motorcycle mechanics in Minnesota. There are more annual openings for motorcycle mechanics each year in the state. Those projections are continuing to rise as there is more than a 1% growth in the number of motorcycle mechanics each year. The volume of repair and service on motorcycles are indicating that those numbers are going to continue to rise. Minnesota is home to a large number of motorcycles, indicating that the demand for service and repair is going to remain, thereby providing longevity for those in the field of motorcycle repair.
Motorcycle Mechanic Certification
Industry certifications are available to motorcycle mechanics looking to enhance their overall place in this profession. Motorcycle mechanics interested and obtaining a certification must appeal to the Equipment & Engine Training Council (EETC). This is the governing body that oversees certifications for small engine mechanics. Motorcycle repair falls under this distinction and an EETC certification denotes that a motorcycle mechanic has a reputable standing in the industry.
While certifications may help in the search for employment or assist in negotiating a higher salary, they are not mandated by the state of Minnesota. Each individual business that conducts motorcycle repair has the freedom to set its own standards for the hiring process. That means certain motorcycle repair shop owners could place more value in an EETC certification than other repair shop owners. It is a matter of preference and one that is the individual right of each motorcycle repair business.
Earning industry certifications in any profession is a way of progressing through the ranks. The motorcycle mechanic profession is no different, as certifications show which individuals are interested in enhancing their credentials. This can place motorcycle mechanics on a path to higher levels of success and perhaps even enable them to one day own and operate their own motorcycle repair shop.