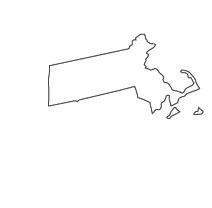 Bright futures await those hoping to break into the auto mechanic job pool in Massachusetts. In fact, the Massachusetts Department of Career Services (DCS) considers auto mechanics a very large occupation within the state, with nearly 500 job openings on an annual basis. According to the Alliance of Automobile Manufacturers there were 396,021 total new car sales in 2016 alone, most of which will need some degree of repair during this lifespan. If this car sales trend continues or expands as expected, it's easy to see why auto mechanics will be in constant demand.
Right now there are roughly 12,500 auto repairs shops, 5,000 new and used car dealerships, and 2,000 car and truck rental companies operating across the state. All of these facilities need hardworking and skilled auto mechanics to keep their businesses thriving. Fortunately, the state is always ready to generate new and talented auto mechanics by offering several avenues to gain the education, work experience, and certified training needed to prosper here.
Massachusetts Auto Mechanic Education
Auto Mechanic Work Experience in Massachusetts
Some employers only require auto mechanics to earn a high school diploma before becoming hired. But showing up to a job interview with the bare minimum level of education isn't exactly impressive. Just because positions are often prevalent, doesn't mean they are not competitive. By earning postsecondary certificates and degrees auto mechanics can enter into the job market equipped with the confidence and formal education will help them tower over lesser qualified candidates.
There are several technical schools and community colleges in Massachusetts that provide certificate and associate degrees in automotive technology. Here is a quick glance at a few examples:
Massasoit Community College
This school's associate degree in diesel technology program that runs four semesters in length and comes complete with a diesel internship component. The curriculum is a fine mix of lecture and lab instruction that prepares students to begin careers at the mechanic level.    
One Massasoit Boulevard
Brockton, Massachusetts 02302-3996
(508) 588-9100
Website
Benjamin Franklin Institute of Technology
Boasting the oldest automotive technology program in the country, this school allows students to earn a bachelor degree in automotive management, an associate degree in automotive technology or a certificate in automotive technology. All options are certified by the NATEF and are instructed by ASE certified faculty members.   
41 Berkeley Street
Boston, Massachusetts 02116
(617) 423-4630
Website
Massachusetts Bay Community College
This school offers both certificate and associate degree programs. The certificate programs feature a manufacturer-specific route along with several technical service education program (TSEP) pathways. Its associate degree option includes four different manufacturer-specific selections that each run 21 months in length.
50 Oakland Street
Wellesley Hills, Massachusetts 02481-5399
(781) 239-3000
Website
Springfield Technical Community College
Students here can earn either a certificate or associate degree in automotive technology. The certificate program has 28 credits that focus on classroom and lab training that prepare for ASE examinations. The associate degree expands upon this knowledge to include more sophisticated coursework in specialized repairs and operations.
1 Armory Square
Springfield, Massachusetts 01105-1296
(413) 781-7822
Website
Quinsigamond Community College
This school's associate degree in automotive technology program can be completed at its Worcester and Burncoat campuses. While enrolled, students can simultaneously earn a manufacturer-specific certificate in automotive technology. As an added bonus, some courses are available online.
670 West Boylston Street
"Worcester, Massachusetts 01606-2092
(508) 853-2300
Website
Universal Technical Institute of Massachusetts
The school's automotive service technician certificate program contains 900 hours of instruction that stresses hands-on learning where students perform actual diagnosing and repair skills on real cars. The curriculum qualifies as one year of work experience applicable toward ASE certification. A professional tool set is also gifted to each student.
One Upland Road
Building 200
Norwood, Massachusetts 02062
(781) 948-2000
Website
Completing a formal education program is undoubtedly an excellent way to set started at an entry-level auto mechanic job in Massachusetts, but the journey doesn't stop there. The most established auto mechanics in the industry constantly strive to create career advancement opportunities that award higher salaries. They can achieve this easily by accumulating as much work experience as possible.
By spending several years practicing on different kinds of car brands, working in a variety of settings, and get specialized training, auto mechanics can move into more prominent positions like shop foreman, master mechanic or service manager. Some even become so skilled they can open their own auto repair business. Of course, steady employment is the preferred method to gaining work experience.  Here are some examples of companies that frequently hire auto mechanics in Massachusetts:
Monroe Muffler Brake & Service
20 Revere Beach Pkwy
Medford, Massachusetts 02155
(781) 395-5305
Firestone Complete Auto Care
507 John Fitch Hwy
Fitchburg, Massachusetts 01420
(978) 424-4094
Group 1 Automotive
105 Andover Street
Danvers, Massachusetts 01923
(978) 605-2110
Valvoline Instant Oil Change
214 Boston Post Road E
Marlborough, Massachusetts 01752
(508) 485-2885
AAA Northeast
125 High Street
Boston, Massachusetts 02110
(617) 443-9300
Massachusetts ASE Certifications
Auto mechanics in Massachusetts don't require licensure to work. In lieu of licensure, many employers in the state favor hiring auto mechanics that hold ASE certifications. The National Institute for Automotive Service Excellence (ASE) sets the national standard when it comes to automotive technical professionalism. By earning ASE certifications, mechanics can show unequivocal proof of their competence and dedication to their trade.
To qualify for ASE certification, auto mechanics must first gain one, two or three years of work experience depending on which test they desire to take. To date, the ASE offers over 40 different certifications under several test series titles, including: 
Automobile & Light Truck Certification Tests (A Series)
Collision Repair & Refinish Certification Tests (B Series)
Damage Analysis & Estimating Certification Test (B6)
Automobile Service Consultation Certification Test (C1)
Truck Equipment Certification Tests (E Series)
Alternate Fuels Certification Test (F1)
Auto Maintenance & Light Repair Certification Test (G1)
Transit Bus Certification Tests (H Series)
Advanced Engine Performance Specialist Certification Test (L1)
Electronic Diesel Engine Diagnosis Specialist Certification Test (L2)
Light Duty Hybrid/Electric Vehicle Specialist Test (L3)
Engine Machinist Certification Tests (M Series)
Parts Specialist Certification Tests (P Series)
School Bus Certification Tests (S Series)
Medium-Heavy Truck Certification Tests (T Series)
Undercar Specialist Exhaust Systems Test (X1)
Auto mechanics can access several different ASE certification testing sites throughout the state:
Test Center #5135
239 Causeway Street
Suite 301
Boston, Massachusetts 02114
(617) 227-0425
Test Center #5855
70 Blanchard Road
Suite 303
Burlington, Massachusetts 01803
(781) 221-6961
Test Center #5194
1324 Belmont Street
Suite 103
Brockton, Massachusetts 02301
(508) 588-5673
Test Center #5180
650 Suffolk Street
Wannalancit Mills Building—Suite 115
Lowell, Massachusetts 01854
(978) 275-2873
Test Center #0005
67 Millbrook Street
Suite 417
Worcester, Massachusetts 01606
(508) 756-6500
Manufacturer Certification Training in Massachusetts
Auto mechanics can widen their scope of employment by gaining manufacturer-specific training in Massachusetts. Specialty dealerships, brand-named auto shops, and clients often need auto mechanics that are particularly familiar with a certain brand of vehicle. Not all cars are designed the same and therefore are not repaired the same. To get manufacturer-specific training in Massachusetts, check out the following schools:
Massachusetts Bay Community College
Associate Degree in Automotive Technology
Manufacturer-Specific Options: BMW, Toyota/Lexus, Chrysler, General Motors
Certificate in Automotive Technology
Manufacturer-Specific Option: Toyota/Lexus
Website
Quinsigamond Community College
Certificate in Automotive Technology
Manufacturer-Specific Option: Ford Maintenance and Light Repair
Website
Massachusetts Auto Mechanic Salary
Not all auto mechanics are paid the same way. For example, some mechanics charge customers based on the particular repair they will perform regardless of the amount of time it may take them. Others charge an hourly flat rate or an hourly flat plus a commission fee. According to the United States Bureau of Labor Statistics, the median salary for auto mechanics practicing in Massachusetts is $43,680 annually. However, more experienced workers earn a much higher median salary of $70,340.
An auto mechanic's salary in Massachusetts is often influenced by their geographic location of employment. Here are the latest salary figures for major areas across the state:
Barnstable Town
Top 10% Salary:          $76,630/yr. or $36.84/hr.
Median Salary:            $45,550/yr. or $21.90/hr.
Boston-Cambridge-Quincy
Top 10% Salary:          $74,880/yr. or $36.00/hr.
Median Salary:            $45,780/yr. or $22.01/hr.
Leominster-Fitchburg-Gardner
Top 10% Salary:          $56,410/yr. or $27.12/hr.
Median Salary:            $35,300/yr. or $16.97/hr.
New Bedford
Top 10% Salary:          $55,840/yr. or $26.85/hr.
Median Salary:            $37,290/yr. or $17.93/hr.
Pittsfield
Top 10% Salary:          $63,960/yr. or $30.75/hr.
Median Salary:            $44,140/yr. or $21.22/hr.
Springfield
Top 10% Salary:          $62,930/yr. or $30.26/hr.
Median Salary:            $38,180/yr. or $18.36/hr.
Worcester
Top 10% Salary:          $61,790/yr. or $29.71/hr.
Median Salary:            $42,400/yr. or $20.39/hr.