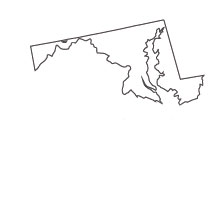 Many jobseekers learn how to become an auto mechanic in Maryland because of the abundance of dynamic job prospects and high salary offers here. In fact, the federal government expects auto mechanics in the state to benefit from higher-than-average employment growth until at least 2024. Even more impressive, U.S. News & World Report recently named Maryland among the top three best paying states for auto mechanics. But before enjoying the many perks of an auto mechanic career, it's important get the high-quality education and training the state has to offer.
Maryland Auto Mechanic Education
There are plenty of opportunities to find great auto mechanic education in Maryland. The average length of most automotive technology and automotive technician educational programs run between one and two years in length. Because of the physical nature of auto mechanics, instruction is widely based on hands-on supervised practice. BA Auto Care in Columbia and Dynamic Automotive in Frederick are fine examples of local employers that provide this instruction.
Of course, several schools throughout the state likewise offer auto mechanic education. Most programs result in certificate or associate degree awards and help students achieve ASE certification post-graduation. Coursework is primarily divided between classroom-based learning and applied exercises using onsite vehicles. Top schools in Maryland for auto mechanic education include:
Auto Mechanic Work Experience in Maryland
After completing an education, most aspiring auto mechanics hit the pavement in search of work experience opportunities. Although landing a job is certainly ideal, it's not the only way. Local businesses may also offer apprenticeships or volunteer positions which are equally awesome ways to show growing professionalism in the field. Developing a résumé with solid work experiences can also attract the eye of future employers.
Work experience isn't just smart career move. All auto mechanics in Maryland need to acquire at least one to three years of work experience in order to qualify to ASE examination and certification. Candidates must prove that the work experience is directly related to the type of certification they intend to achieve. Although not legally mandatory, many employers make it a requirement. Here's some top automotive repair shops that hire mechanics in Maryland:
Cox's Automotive Repairs, Inc.
12398 Waldorf Business Square
Waldorf, Maryland 20601
Phone: (301) 645-2527
Precise Auto Service P
3921 Plyers Mill Rd
Kensington, Maryland 20895
Phone: (301) 949-5928
Clark Auto Repair
5902 Harford Rd
Baltimore, Maryland 21214
Phone: (410) 254-7777
Maryland Auto & Truck Repair
512 Crain Highway N B
Glen Burnie, Maryland 21061
Phone: (410) 760-8123
Superior Auto Service
12298 Wilkins Ave
Rockville, Maryland 20852
Phone: (301) 770-6662
Maryland ASE Certifications
The National Institute for Automotive Service Excellence (ASE) is the premier testing organization for professionals in the automotive industry. Right now, the ASE offers more than 40 examination options. Each option reflects a distinctive designation within the automotive profession. By becoming ASE certified, auto mechanics can prove they possess the technical expertise that employers and clients value. In fact, some businesses only hire auto mechanics that hold ASE certifications. Here is a small cross-section of popular test series titles at ASE:
Automobile & Light Truck Certification Tests (A Series)
Collision Repair & Refinish Certification Tests (B Series)
Damage Analysis & Estimating Certification Test (B6)
Automobile Service Consultation Certification Test (C1)
Truck Equipment Certification Tests (E Series)
Alternate Fuels Certification Test (F1)
Auto Maintenance & Light Repair Certification Test (G1)
Transit Bus Certification Tests (H Series)
Advanced Engine Performance Specialist Certification Test (L1)
Electronic Diesel Engine Diagnosis Specialist Certification Test (L2)
Light Duty Hybrid/Electric Vehicle Specialist Test (L3)
Engine Machinist Certification Tests (M Series)
Parts Specialist Certification Tests (P Series)
School Bus Certification Tests (S Series)
Medium-Heavy Truck Certification Tests (T Series)
Undercar Specialist Exhaust Systems Test (X1)
After qualifying for certification, candidates simply register to sit for the computer-based examination at one of Maryland's official testing centers. Testing times are available throughout the year. It costs $36 to register and $41 for all tests except for L1, L2, and L3 which costs $82 each. For more information, contact:
Test Center #3502
1501 South Clinton Street
2nd Floor, Canton Crossing
Baltimore, Maryland 21224
(410) 537-5865
Test Center #0092
8601 LaSalle Road
Suite 106
Towson, Maryland 21286
(410) 339-7777
Test Center #0084
6304 Woodside Court
Columbia, Maryland 21046
(410) 2890-7787
Test Center #3514
4301 Garden City Dr.
Suite 203-Metro 400
Hyattsville, Maryland 20785
(301) 459-2310
Manufacturer Certification Training in Maryland
Some car owners, particularly luxury car owners, don't always trust general auto mechanics to work on their cars because they often require specialized skills and knowledge for repair. This is exactly why there are auto shops and dealerships that specialize on a specific vehicle brand, such as Volkswagen, Audi or Porsche. To learn how to become specialized brand experts, many mechanics turn to manufacturer-specific training programs that lead to certification. Check out these programs in Maryland:
Maryland Auto Mechanic Salary
Auto mechanics in Maryland that heavily invest in education, work experience, and certification ambitions tend to enjoy higher salary offers than their less-qualified colleagues. In May 2016, the United States Bureau of Labor Statistics reported that among the estimated 12,600 auto mechanics employed in Maryland, the annual median salary was $46,190. However, those within the top 10% salary percentile were paid closer to $71,370.
Here are salary statistics for auto mechanics working in local communities throughout the state during this same time period:
Baltimore-Columbia-Towson
Top 10% Salary:          $70,880/yr. or $34.08/hr.     
Median Salary:            $46,450/yr. or $22.33/hr.
California-Lexington Park
Top 10% Salary:          $63,530/yr. or $30.54/hr.
Median Salary:            $40,090/yr. or $19.28/hr.
Cumberland
Top 10% Salary:          $56,310/yr. or $27.07/hr.
Median Salary:            $36,140/yr. or $17.37/hr.
Hagerstown-Martinsburg
Top 10% Salary:          $56,400/yr. or $27.12/hr.
Median Salary:            $34,990/yr. or $16.18/hr.
Salisbury
Top 10% Salary:          $61,890/yr. or $29.75/hr.
Median Salary:            $37,740/yr. or $18.14/hr.
Silver Spring-Frederick-Rockville Metro
Top 10% Salary:          $76,350/yr. or $36.71/hr.
Median Salary:            $51,740/yr. or $24.88/hr.