Maryland motorcycle enthusiasts have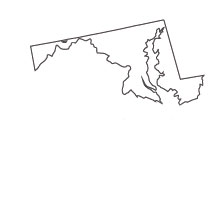 a variety of routes to choose from throughout the state. Maryland is divided into five different regions, all of which have some very scenic and enjoyable driving routes. There are the Chesapeake's Eastern shores, as well as the spatial region to go along with western, central and southern Maryland. The eastern shores are more of a beach atmosphere while the western part of the state features mountainous areas, as well as its share of lakes. Central Maryland features a lot of rolling hills and leads down into the Chesapeake Bay region. There is no shortage of motorcycle affinity in Maryland as it has approximately 124,000 registered motorcycles, which is significantly more than a lot of states that are exceedingly larger in square mileage. There are also plenty of motorcycle service shops that cater to residents of Washington, D.C., as well as Maryland residents.
Steps to Becoming a Maryland Motorcycle Mechanic
To start working as a motorcycle mechanic in Maryland, there is a structured process to follow. This process is a precise way of ensuring that motorcycle mechanics are qualified to begin working in a repair setting. That kind of setting demands all types of repair which include customizations, engine diagnosis, and the dismantling of engines. Here are the steps that can be followed on the pathway to becoming a motorcycle mechanic in Maryland.
Decide on a Motorcycle Mechanic Education Program
Complete Admissions Process to Motorcycle Repair Program
Finish requirements in Motorcycle Mechanic Training
Obtain Work Experience
Complete Requirements for Industry Certifications
This process allows motorcycle mechanics to make a living doing something they truly enjoy. Mechanics who finish this process will be qualified to find employment throughout Maryland.
Maryland Motorcycle Mechanic Education
Motorcycle mechanics looking to break into the profession in the state of Maryland can seek out educational options at a post-secondary institution. There are motorcycle mechanic education programs that feature curriculums designed to prepare student for life as a motorcycle mechanic. Grasping all the concepts and principles of motorcycle repair is essential in this profession. A failure to do so could provide a dangerous circumstance for motorcycle operators. This is why there is a tremendous amount of emphasis placed on the education process. Post-secondary schools that feature motorcycle mechanic education training may also be referred to as small engine repair mechanic programs and Powersport technology technician programs. Each of these programs are similar in design and impart the essentials of small engine mechanics. Here is a look at a host of Maryland post-secondary schools that offer motorcycle mechanic education.
Hagerstown Community College
There are a host of motorcycle and small engine repair courses offered at Hagerstown, which provide hands-on training in this type of repair.
11400 Robinwood Drive
Hagerstown, Maryland, 21742
Phone: 240-500-2000
College of Southern Maryland
As part of the continuing education career development program at Southern Maryland, there is a motorcycle mechanics offering that will introduce students to the world of motorcycle repair.
8730 Mitchell Rd.
La Plata, MD 20646
Phone: (301) 934-2251
Prince George's Community College
Students can be awarded a Motorcycle Repair and Technician Program certificate through the continuing education division offered at PGCC.
301 Largo Rd
Largo, MD 20774
Contact: Tony Marra
Phone: 301-546-0650
Email: TDI@pgcc.edu
Maryland Motorcycle Mechanic Education Admissions
One of the most common requirements instituted by motorcycle mechanic education programs is that applicants be a minimum of 18 years of age. Another common requirement is that applicants hold a GED equivalency or high school diploma. Other requirements may be instituted by individual programs, although the general admissions process for motorcycle mechanic educational training is not deemed as being very rigorous. When applying to a specific institution, it is recommended to make direct contact should there be any questions or uncertainty.
Motorcycle Mechanic Work Experience in Maryland
Work experience as a Maryland motorcycle mechanic is the next step following an education in motorcycle repair. It is at this time when new motorcycle mechanics are able to connect their training with what they see in the everyday circumstances that take place in a motorcycle repair setting. This is also a way of promoting the core skills and concepts learned in a motorcycle education program. Work experience is a stepping stone towards earning a certification and making a name for oneself in the industry. Work experience is also important for staying updated on the latest innovations in motorcycle technology. Motorcycle theory is always evolving, particularly with so many continual advances in technology. Here is a look at some Maryland repair shops that can provide work experience to qualified motorcycle mechanics.
F & S Cycles
1950 Dickenson Rd
Eldersburg, MD 21784
Phone: (410) 552-6450
Motorcycle Manufacturer Specific Training
Motorcycle manufacturer specific training teaches the finer points of repair and service on a specific brand of motorcycles. This type of training can be used for a variety of purposes. It can allow a motorcycle mechanic to gain employment for a dealership or repair center that specializes in the service of one type of motorcycle. It can also be used as an overall credential that strengthens the body of work of a motorcycle mechanic. These programs are only available in certain locations and here is a look at the manufacturers who offer a specific training program:
Harley Davidson
Kawasaki
Yamaha
BMW
Suzuki
Honda
Maryland Motorcycle Mechanic Salary
The U.S. Bureau of Labor Statistics compiles data on the annual salary amounts of motorcycle mechanics in every state. There are differences in those salaries, mainly because experience and location play an important role. For example, entry-level motorcycle mechanics are not going to earn the same pay rate as experienced and certified motorcycle mechanics. That leaves plenty of fluctuation among salaries, although it shows how much potential exists for motorcycle mechanics when it comes to yearly pay. Here is a look at some of the pay rates for motorcycle mechanics in the state of Maryland.
State of Maryland
Top 10% Salary: $60,540 ($29.11 per hr)
Median Salary: $32,080 ($15.42 per hr)
Baltimore
Top 10% Salary: $57,570 ($27.68 per hr)
Median Salary: $37,270 ($17.92 per hr)
Potomac
Top 10% Salary: $50,330 ($24.19 per hr)
Median Salary: $35,900 ($17.25 per hr)
Maryland Motorcycle Mechanic Employment Trends
Employment trends are very favorable in the state of Maryland when it comes to the motorcycle mechanic profession. Over the past few years, here has been more than a 2% increase each year in the number of motorcycle mechanic jobs in Maryland. Projections indicate those increases will continue as there is a growing demand for motorcycle mechanics and Maryland. Those entering the profession have a favorable outlook within the state and the opportunity for a long and stable career.
Motorcycle Mechanic Certification
Certifications for motorcycle mechanics are recommended, as they will provide a higher sense of value when it comes to the hiring process. To achieve a motorcycle mechanic certification, it is necessary to apply to the Equipment & Engine Training Council (EETC), as that is the governing organization in charge of issuing certifications. These certifications are designated for small engine mechanics. Since small engine repair is the core of what motorcycle mechanics do on a daily basis, and a certification of this nature of applies directly to them.
Certifications are a way for motorcycle mechanics to distinguish themselves. The EETC is a reputable organization and holding one of its certifications proves that a motorcycle mechanic has done the necessary work, training and studying that is required to be considered a certified member of this profession.
Employers tend to favor motorcycle mechanics who can show their worth with an EETC certification. This is also important because there are no state requirements for motorcycle mechanics when it comes to certifications. Individual employers decide for themselves what denotes a qualified applicant. Many times, certifications prove to be the difference in who gets hired and who does not. It is recommended that motorcycle mechanics, who are looking to advance in this profession, seek out an EETC certification.