Driving in Louisiana can take its toll on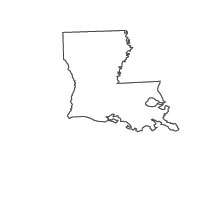 any of the 1.44 million registered vehicles in the state. The Louisiana climate can even have an effect on vehicles. For example, car batteries do not last as long in some parts of Louisiana because of the warmer climate. That fact is just one of the little tidbits that are communicated by auto mechanics in Louisiana. Information like this can be of great service to car owners, who are always looking for ways to cut down on costs, especially since Louisiana's auto insurance rates are the fourth highest in the nation. Auto mechanics in Louisiana can help car owners in a multitude of ways and it is one more reason they have become trusted acquaintances of so many people.
Louisiana Auto Mechanic Education
Individuals seeking out an auto mechanic education in Louisiana have to go through the proper channels. There are a number of auto mechanic education programs that cater to students seeking out a career in the auto repair industry. Auto mechanic education programs are individually designed by each post-secondary institution. That means completing a program may not always result in the same designation.
Technical certificates, associate degrees and diplomas are distributed by various auto mechanic schools to those who have completed the necessary coursework. Most auto mechanic schools do an adequate job of preparing students for what they will need to know in an auto repair setting. Here is a look at the various auto mechanic education programs throughout the state of Louisiana.
South Central Louisiana Technical College
The automotive technology program at South Central prepares students for each of the main areas of auto repair they will see on ASE certification exams.
900 Youngs Road
Morgan City, LA 70380
Phone: 985-380-2957
Northshore Technical Community College
Students at Northwest can choose from different campus locations with auto technology classes spread out through the region.
1710 LA-21
Bogalusa, LA 70427
Phone: (985) 732-6640
Louisiana Delta Community College
There are several competency areas for students to pursue in Delta's Automotive Technology curriculum.
7500 Millhaven Road
Monroe, LA 71203
(866) 500-LDCC
Fletcher Technical Community College
There are certificate and diploma curriculums available for auto mechanics at Fletcher Tech's automotive technology program.
1407 LA-311
Schriever, LA 70395
Phone: (985) 448-7900
Southwest Louisiana Technical Community College
There are both certificate and diploma options in automotive technology at Southwest Louisiana Tech.
3820 Senator J. Bennett Johnston Avenue
Lake Charles, Louisiana 70615
Phone: (337) 421-6565
Auto Mechanic Work Experience
In the state of Louisiana, work experience for auto mechanics is available at an abundance of locations. Work experience meets many different demands. The first is allowing auto mechanics to put their training to use. Auto mechanics learn through actual repair work and that type of training never ceases. Advances in technology and modern upgrades to vehicle engines are always changing and forcing auto mechanics to learn on the job. For this reason, work experience continues to be a valuable teacher. Working in an auto repair setting will also meet the certification requirements set forth by the ASE. The certification process requires auto mechanics to build work experience before they can qualify to take an exam. Here is a listing of some auto repair shops that could prove to be possible workplaces for auto mechanics in Louisiana.
Louisiana EPA 609-Refrigerant Certification
The 609-refrigerant certification exam is required for all auto mechanics who intend to perform repair and service on Motor Vehicle Air Conditioning units. Scoring an 84% or better on this exam will earn an auto mechanic a 609-refrigerant certification. The EPA created this certification as a way of ensuring auto mechanics handle refrigerants properly in the process of conducting MVAC repair. If this directive is not followed, auto repair shop owners are liable for penalties and fines. Training programs are available to help auto mechanics prepare for the online 609-refrigerant certification exam. These programs are located throughout the country. It should also be noted that not all programs require auto mechanics to attend any type of classes.
ESCO Institute
P.O. Box 521
Mount Prospect, IL 60056
Phone: (847) 253-2220
ASE Certifications IN LOUISIANA
The National Institute for Automotive Service Excellence (ASE) has introduced more than 40 different certifications for auto mechanics. A certification from the ASE denotes an above-average level of knowledge and skill. Auto mechanics who meet these specifications are held in high regard by employers, fellow mechanics and vehicle owners. Certifications also serve as leverage when auto mechanics are looking to obtain employment. A certification signifies that an auto mechanic has gone through the necessary training and has also acquired an ample amount of work experience. ASE certifications are frequently advertised in auto repair shops, as this is a way of distinguishing a higher level of service. Auto mechanics who are able to pass all the examinations in one test series are rewarded with the title of Master Auto Mechanic. Those who are looking to obtain one or more ASE certifications can take a closer look at the following test series.
Auto Maintenance and Light Repair Certification Test (G1)
Automobile & Light Truck Certification Tests (A Series)
Collision Repair & Refinish Certification Tests (B Series)
Damage Analysis & Estimating Certification Test (B6)
Automobile Service Consultant Certification Test (C1)
Truck Equipment Certification Tests (E Series)
Alternate Fuels Certification Test (F1)
Transit Bus Certification Tests (H Series)
Advanced Engine Performance Specialist Certification Test (L1)
Electronic Diesel Engine Diagnosis Specialist Certification Test (L2)
Light Duty Hybrid/Electric Vehicle Specialist Test (L3)
Engine Machinist Certification Tests (M Series)
Parts Specialist Certification Tests (P Series)
School Bus Certification Tests (S Series)
Medium-Heavy Truck Certification Tests (T Series)
Undercar Specialist Exhaust Systems Test (X1)
Taking an ASE exam involves travelling to an official ASE test center. There is an array of locations with this distinction throughout the state of Louisiana. When taking a certification exam at one of these test centers, all auto mechanics are expected to follow the directives issued by the ASE. That also includes presenting the necessary documentation as specified by the ASE. Here is a look at some of Louisiana's official ASE test centers.
Test Center #1317
Lake Charles - McNeese State University
McNeese State University
Office of Testing Services
4205 Ryan Street, 91450
Lake Charles, Louisiana 70609
(337) 475-5142
Test Center #7102
Prometric Satellite Center
609 Vocational Parkway
LA Delta West Monroe
West Monroe, Louisiana 71292
(318) 397-6100
Test Center #1313
Alexandria, LA
Louisiana State University at
Alexandria
8100 Highway 71 South
Alexandria, Louisiana 71302
(318) 767-3973
Test Center #5233
Baton Rouge - S. Sherwood Forest Boulevard
4354 S Sherwood Forest Blvd.
Suite D-220
Baton Rouge, Louisiana 70816
(225) 293-8489
Test Center #7380
Prometric Satellite Center
Fletcher Technical College
1407 Hwy 311
Schriever, Louisiana 70395
(985) 857-3659
Manufacturer Certification Training in Louisiana
Manufacturer specific training is something offered at select schools that provide auto mechanic education. These programs are not available in every automotive technology program, although there is an ample amount spread throughout the country. Car manufacturers create their own training programs that teach auto mechanics the finer points of repair and service on their line of vehicles. This certification can be used to obtain employment in a setting where one specific brand of vehicles is serviced and repaired. Applying for this type of training can be done through a technical college or community college. Manufacturer certification training programs feature instructors who are skilled and seasoned and repairing vehicles made by that specific car manufacturer. The benefits of manufacturer certification training include career longevity. Many businesses that specialize in the repair and service of automobiles made by one manufacturer tend to have a greater lifespan than small, individually-owned auto repair shops. For those looking to enroll in a manufacturer certification training program in Louisiana, here is a look at some of the available options.
Ford Asset Program
Delgado Community College
615 City Park Ave. Bldg.40
New Orleans, LA 70119
Phone: 504-671-6493
Email: cmcdon@dcc.edu
Subaru University
Caddo Career and Technology Center
5950 Union Avenue
Shreveport, LA 71108
Phone: (318) 636-5150
Louisiana Auto Mechanic Salary
The salary of an auto mechanic in Louisiana can fluctuate depending upon one's location. The United States Bureau of Labor Statistics Estimates that the median salary of a Louisiana auto mechanic is $35,000 per year. There is more earning potential as the top 10% of Louisiana auto mechanics earn an average salary of $59,240 per year, according to those same statistics. A lot goes into the determination of a salary of a Louisiana auto mechanic and that includes the type of auto repair shop, the number of certifications held by a mechanic, and the precise location. Here is a breakdown of Louisiana auto mechanic salaries by city.
New Orleans
Top 10% Salary: $59,080 ($28.40 per hr)
Median Salary: $35,630 ($17.13 per hr)
Lafayette
Top 10% Salary: $58,500 ($28.13 per hr)
Median Salary: $34,690 ($16.68 per hr)
Shreveport
Top 10% Salary: $60,720 ($29.19 per hr)
Median Salary: $31,850 ($15.31 per hr)
Alexandria
Top 10% Salary: $58,400 ($28.08 per hr)
Median Salary: $33,080 ($15.91 per hr)